Bohemian Style Baby Sleeping Door Sign & Photography Props.
Tax included.
Let your little Boho dreamer drift away with our sleeping sign, while capturing every milestone with our monthly mileage tablet and number tool.

Introducing the Bohemian Style Baby Sleeping Door Sign & Photography Props - a versatile and charming addition to any baby's room. With its intricate design and delicate color scheme, this door sign adds a touch of whimsy that is sure to delight both parents and little ones alike. Not only does it serve as a simple yet effective way to signal when your baby is asleep or awake, but it also comes with a monthly mileage tablet for tracking your little one's growth progress, as well as an interactive number recognition tool for your little one's early learning development. So whether you're looking for stylish decor pieces or useful tools for helping your child thrive, this Bohemian style sleeping sign will exceed all expectations!

Keep your baby's sleep undisturbed with our Bohemian Style Baby Sleeping Door Sign
Capture precious memories of your little one's growth with the included Monthly Mileage Tablet
Help your child learn numbers early on with the Number Recognition Tool, which comes as part of this set
Add a touch of Bohemian charm to your baby's room while also enjoying practical benefits from these Photography Props




This baby sleeping door sign is perfect for when baby is sleeping. Coupled with monthly mileage tablet with 10 number boards, this make a perfect baby shower gift! The number boards can also be reuse as number recognition tool when the baby is older. 




Check out our monthly mileage photo board if you like. It is is perfect to showcase some of your little one's precious moments. They're so sweet to look back on in the months and years to come. As simple or as complicated as you would like to be, they'll be an adorable treasure no matter how much details you put in, because after all, your baby is at the heart of it all.




All product is made from high quality natural solid wood which is meant to last. They are designed with great attention to detail, each are smooth, polished and burr-free pieces. 




Material: Wood 

Product please refer to image

Weight: 60g

Include:

🎈1 baby sleeping door sign

🎈1 "month" mileage tablet

🎈1- 10 number boards




Shipping from Singapore
View full details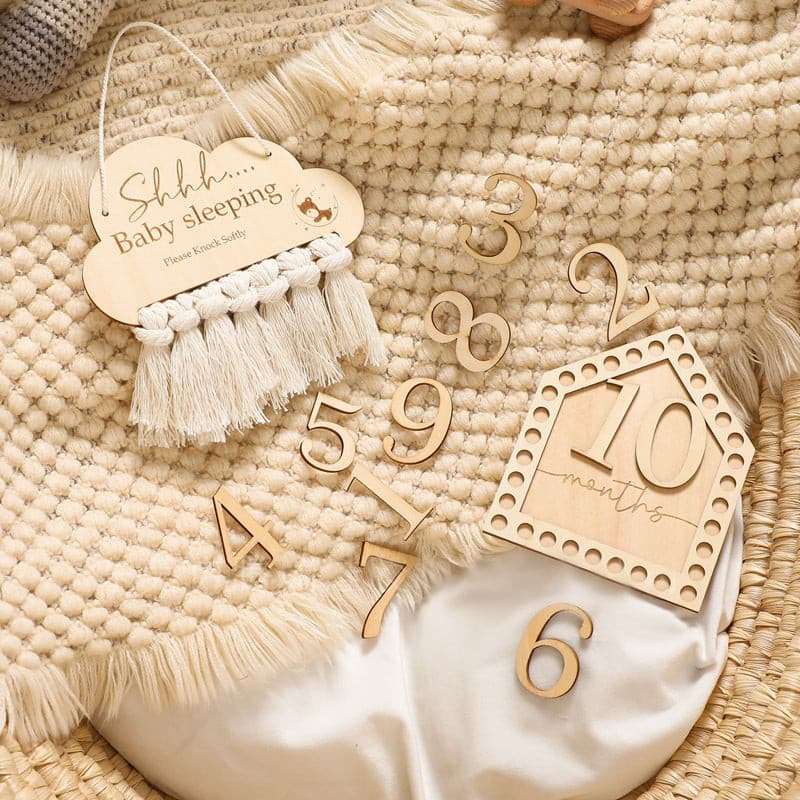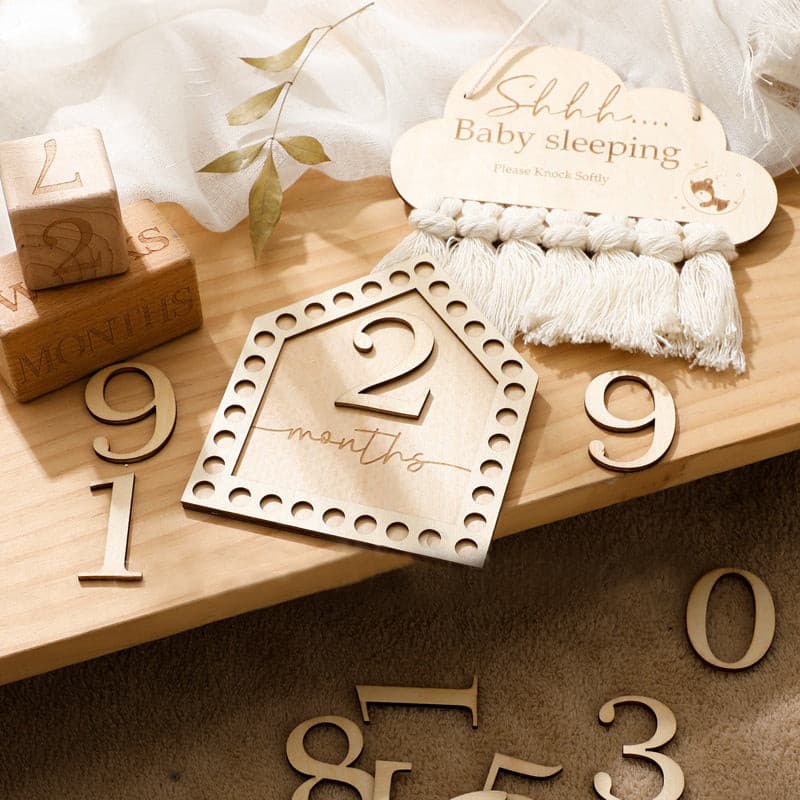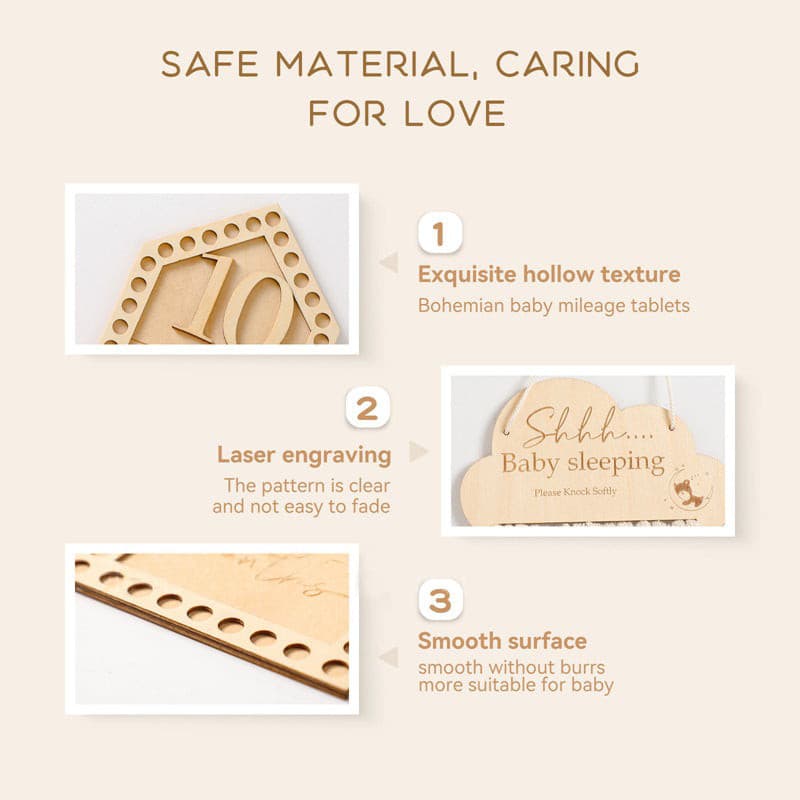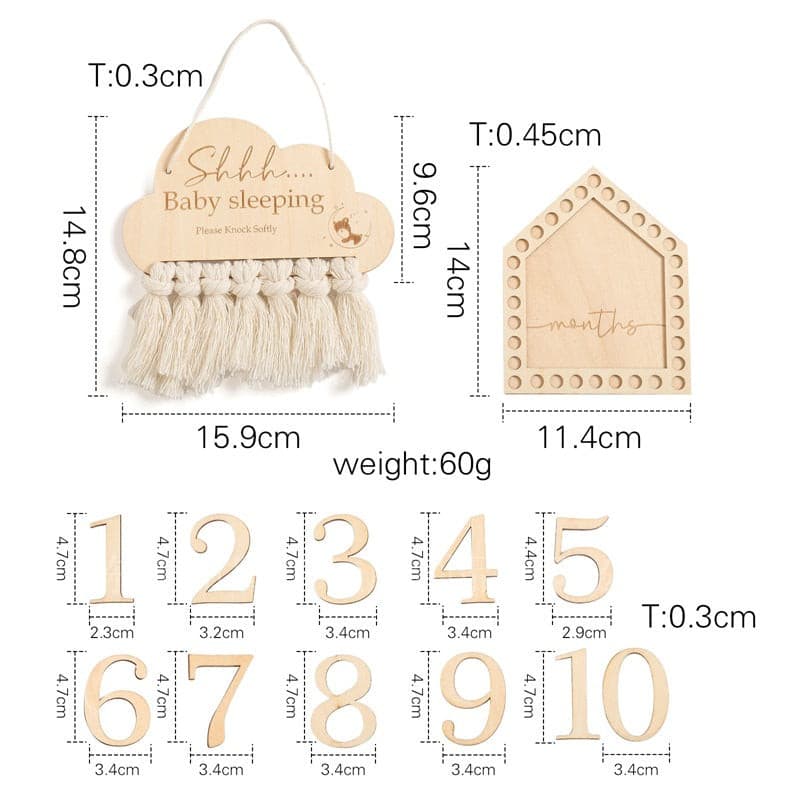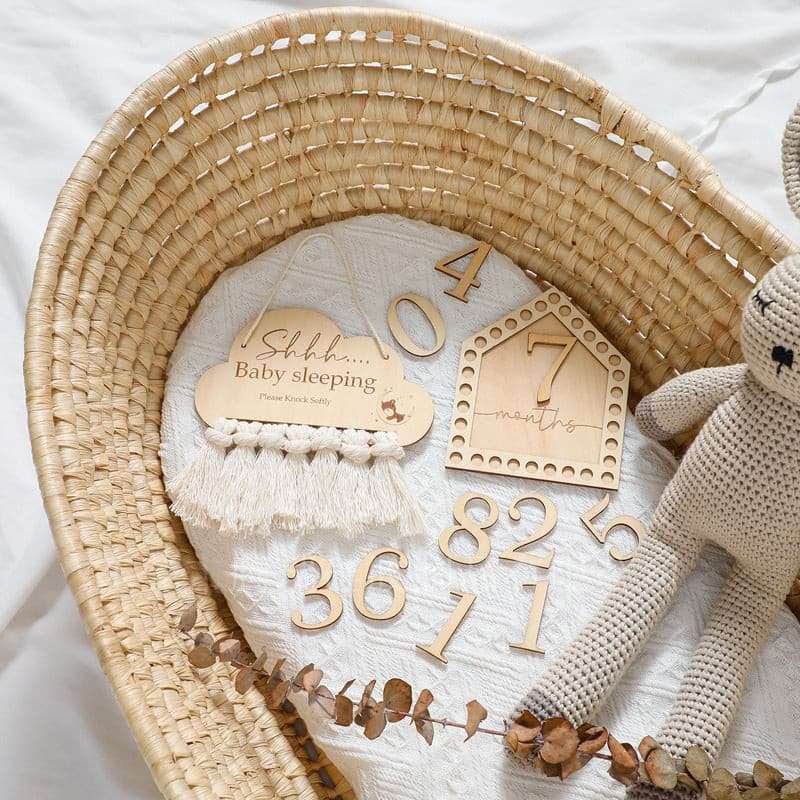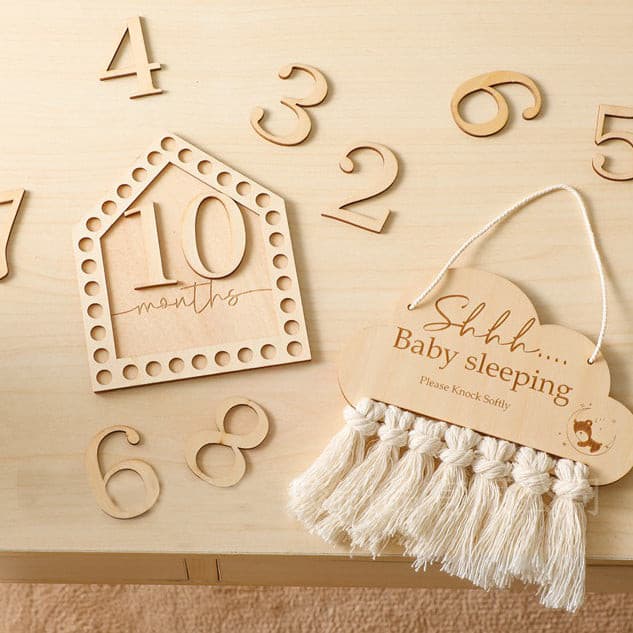 Bohemian Style Baby Sleeping Door Sign & Photography Props.