Starry Night Wooden Balancing Toy. Wooden Stars and Moon
Tax included.
Watch them reach for the stars with our Starry Night Wooden Balancing Toy, crafted to enhance their balancing skills and ignite their imagination.

Introduce your little ones to the beauty of the starry night sky with our Starry Night Wooden Balancing Toy. Made from premium quality wood, this balancing toy is designed not only to entertain but also stimulate your child's fine motor skills development. With its unique design and challenging gameplay, it encourages children to think strategically and balance each piece perfectly while enjoying the mesmerising sight of beautiful stars in the sky. Whether you're a parent looking for developmental toys for your kids or someone shopping for memorable gifts, our Starry Night Wooden Balancing Toy will make an excellent addition to any child's toy collection!

The Starry Night Wooden Balancing Toy promotes child development with its interactive balancing feature
This toy enhances fine motor skills as children learn to balance and stack the wooden pieces
Made from natural wood, it is a safe and eco friendly option for your child's playtime
Its beautiful starry night design adds an element of imagination and creativity to playtime while improving cognitive abilities




Our starry night stacking & balancing toys not only make a super cute nursery or children playroom décor, but these seemingly simple toys also pack a big punch when it comes to early learning development. 

This box contains many pieces for many levels of difficulties to explore. Balancing uses mechanical principles. While playing balancing games, children discover concepts like gravity, action & reaction, equilibrium & counterbalance. Fine motor skills, coordination and balance are essential for child development. The development of these skills can help greatly with day-to-day activities. In addition, they help children to learn about cause and effects when he knocks down his structures! Learning balance also helps children develop better concentration needed for sitting and paying attention in class. 

This toy is made from high quality natural solid wood which is meant for lasting durable play. They are designed with great attention to detail, each are smooth, polished and burr-free pieces. These pieces are safe for all even for babies who are still mouthing.

Material: Wood

Product size : please see images for more details

Weight: 238g

Include:

🎈1 big crescent moon

🎈2 small crescent moon

🎈2 space ships

🎈2 clouds

🎈2 stars

🎈1 box




Shipping from Singapore




✅ Summary of why one should include balancing toys for their child:-




Improved body awareness and fine motor skills such as hand eye body coordination.
Development of concentration and endurance
Cognitive development

✅ We have selected these balancing toys that are made only from safe & non toxic materials for your children. Rest assured when your kids are playing with them!
View full details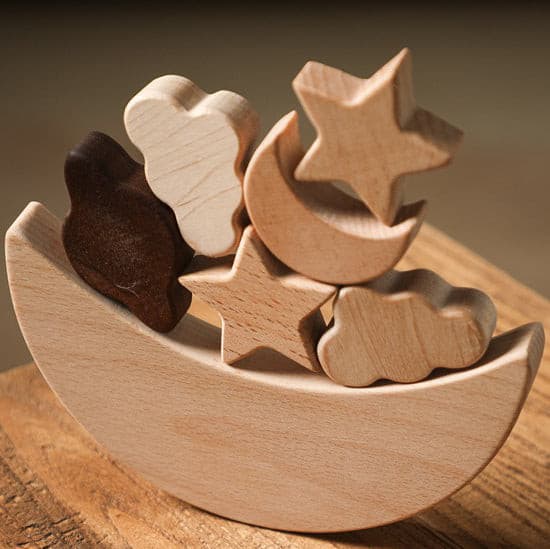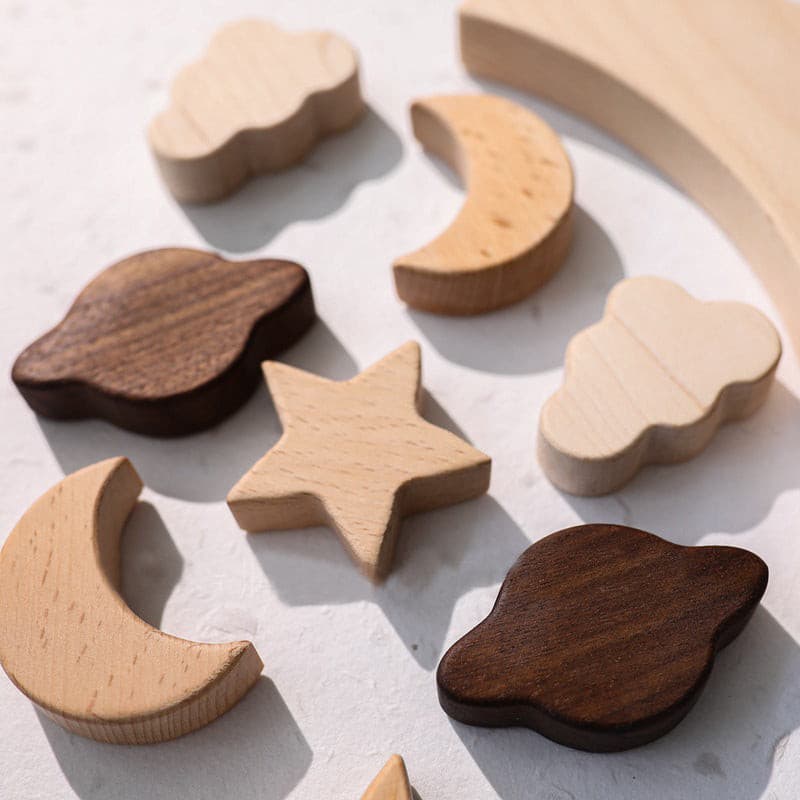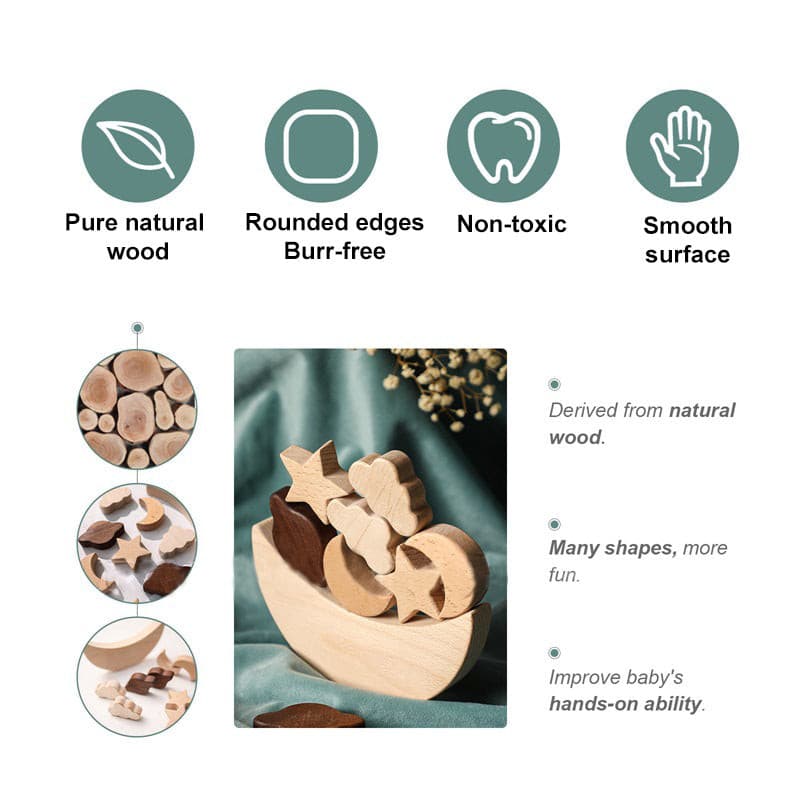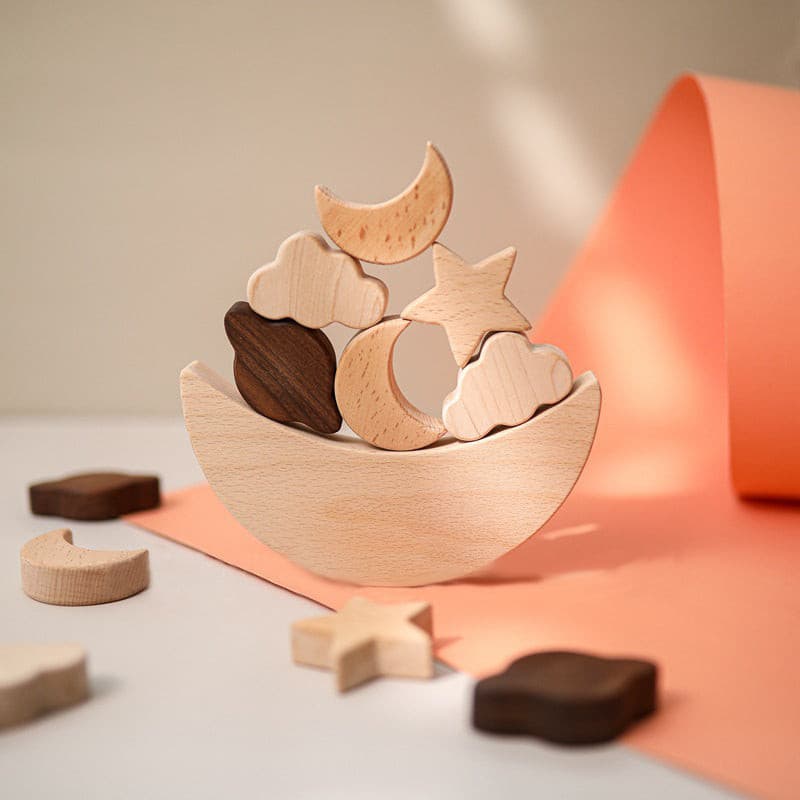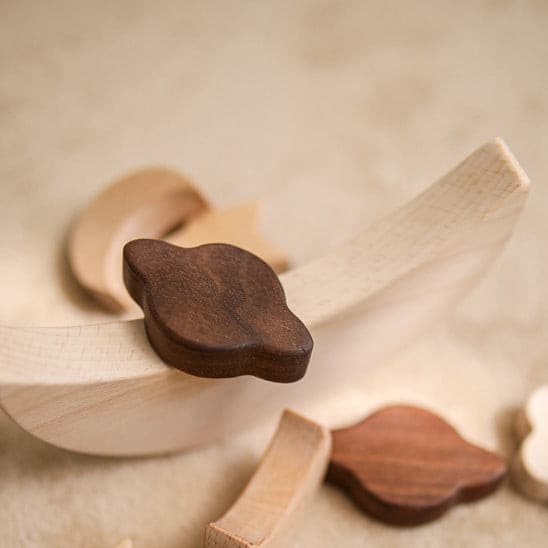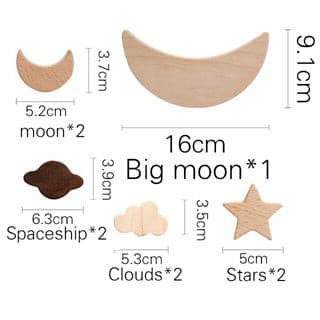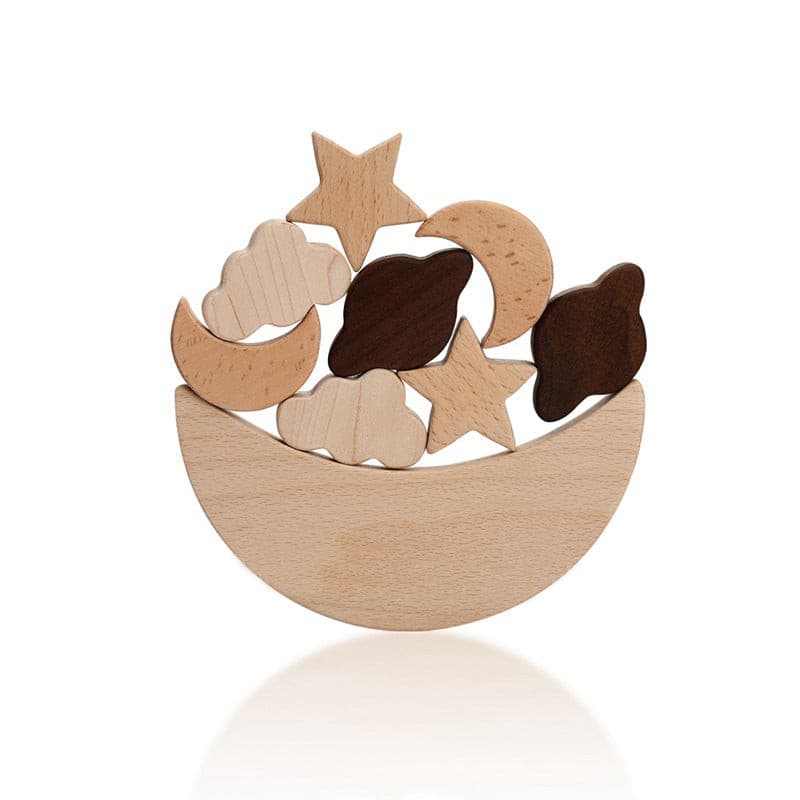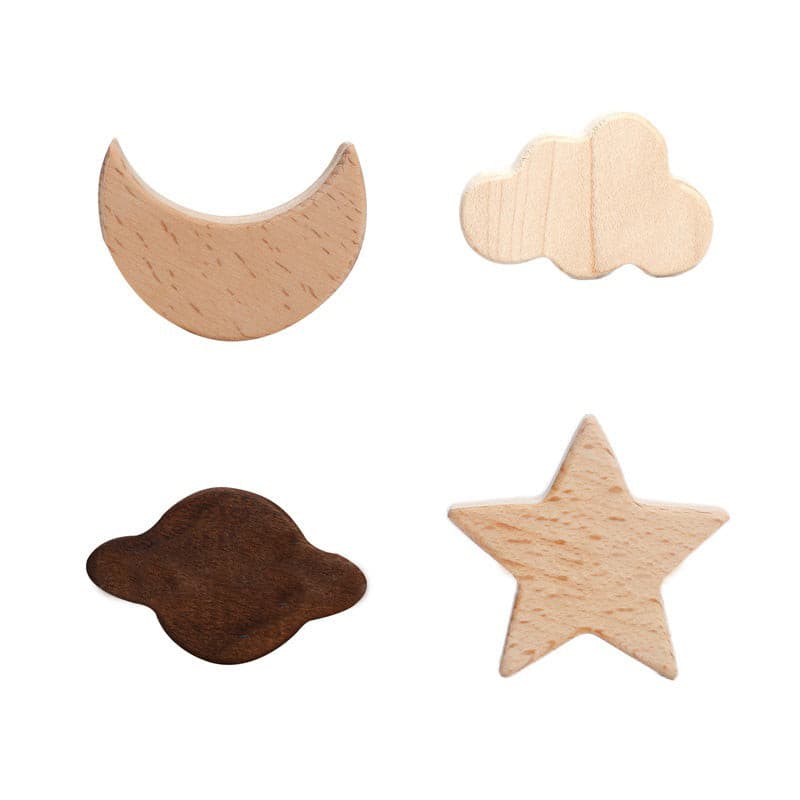 Starry Night Wooden Balancing Toy. Wooden Stars and Moon