Double Sided Wooden Number Fact Family Board. Montessori Math Toy.
Tax included.
Watch your little one master fact families in a fun and innovative way! Unlock the world of numbers with our Double Sided Wooden Number Board - where math meets play, and fine motor skills meet number correlation.

Introducing our Double Sided Wooden Number Board, the perfect addition to any Montessori math curriculum! This innovative educational toy is designed to promote number correlation and fact family recognition in children. Made from high-quality wood, it features a double-sided board with one side designed for basic counting and the other focussed on more advanced mathematical operations. The board also helps develop fine motor skills as children manipulate wooden beads into place. Our Number Board is sure to become a staple in your child's learning journey, making maths fun and enjoyable!

Enhance Math Skills: The doublesided wooden number board helps children to understand the correlation between numbers and develop their math skills
Fact Family Learning: This Montessori math toy is designed to teach fact families, which are essential in building a strong foundation for mathematical concepts
Fine Motor Skill Development: The use of small pegs on the board promotes fine motor skill development, improving handeye coordination and dexterity
Durable Design: Made with highquality wood, this number board can withstand years of playtime while providing an interactive learning experience for your child




This is a specially designed double sided number correlation board. On one side children can learn to recognise the number 0-9 while on the other side children can build on the fundamentals of the number fact family using simple additions for this board.

Fine motor skills are also strengthened when the children trace the number using the stylus along the number groove lines. Or small sensory items such as beans or rice can be used to line the inside of the grooves. By doing, this can also exercise their concentration and focus skills while having fun.

With hands on approach in learning about the fact family, children will find learning more interesting and mathematical concepts can be grasped faster. A fact family is a fundamental concept that lets the brain think of various arithmetic operations and combinations of numbers. This will help in developing problem-solving skills and enhance analytical thinking capabilities.  

The puzzle is made from high quality natural solid wood which is meant for lasting durable play. They are designed with great attention to detail, each smooth, polished and burr-free piece can fit well into place.

Material: Wood

Box size: 20.5*25.7*1.7cm

Product size: Wooden board:16.5*18.5*1cm,tweezers:13.5*2.5cm,stylus:0.6*9.2cm, big wooden tag: diameter 4cm, small wooden tag: diameter 2cm, small wooden balls: diameter 0.9cm

Weight: 218g

Include:

🎈1 wooden board with double side usage

🎈20 bigger wooden round number tags

🎈30 smaller wooden round number tags

🎈40 round balls of diameter 0.9cm

🎈1 tweezer

🎈1 stylus




Shipping from Singapore




✅ What Is a Fact Family? A fact family in math is a group of math facts created using three numbers. Numbers also have relationships, just like members of a family. Fact families can be used for solving basic arithmetic equations involving addition, subtraction, multiplication, and division.

✅ Number sense is a person's ability to understand, relate, and connect numbers. It is so important for your children because it promotes confidence and encourages flexible thinking. It allows your children to create a relationship with numbers and be able to talk about math as a language. 

✅ A strong number sense helps your children to build a foundation for mathematical understanding. If your children focus on developing their number sense at early grades, this will help them build the foundation needed to solve more complex problems at higher level. For your children to love mathematics, it all begins with a solid understanding of numbers.

 

View full details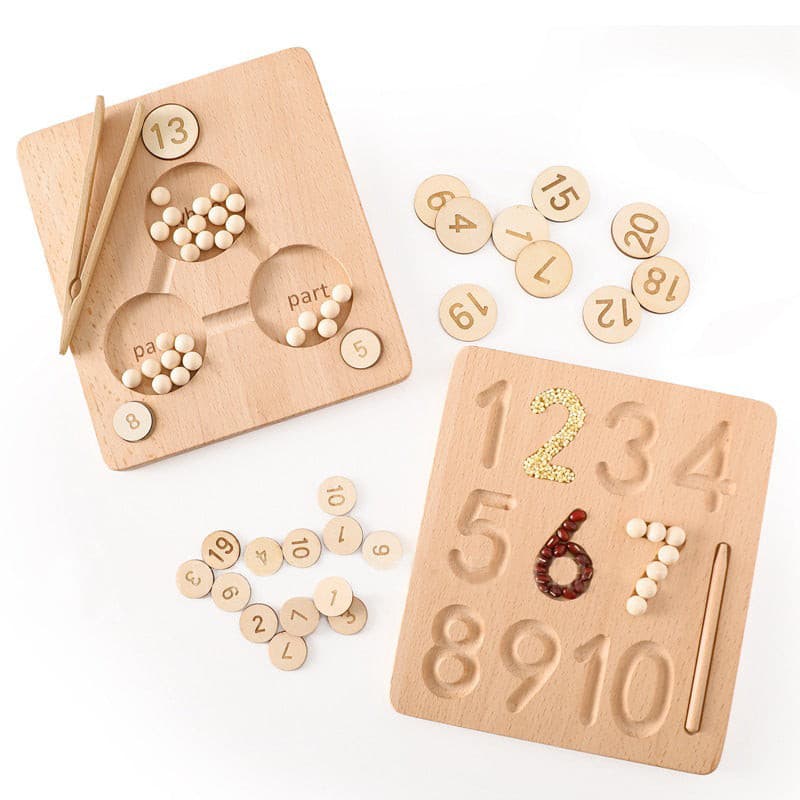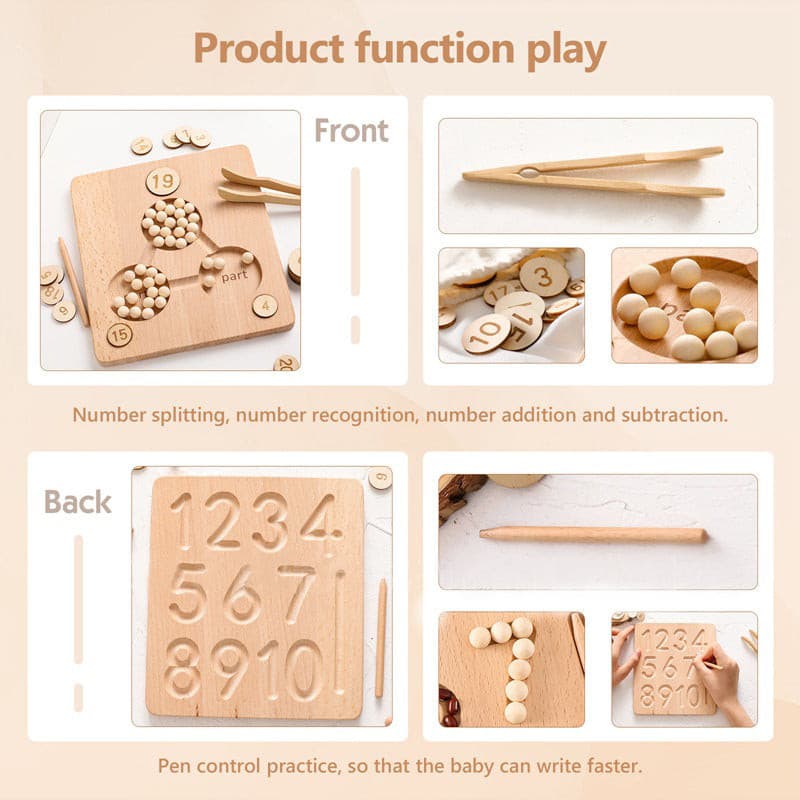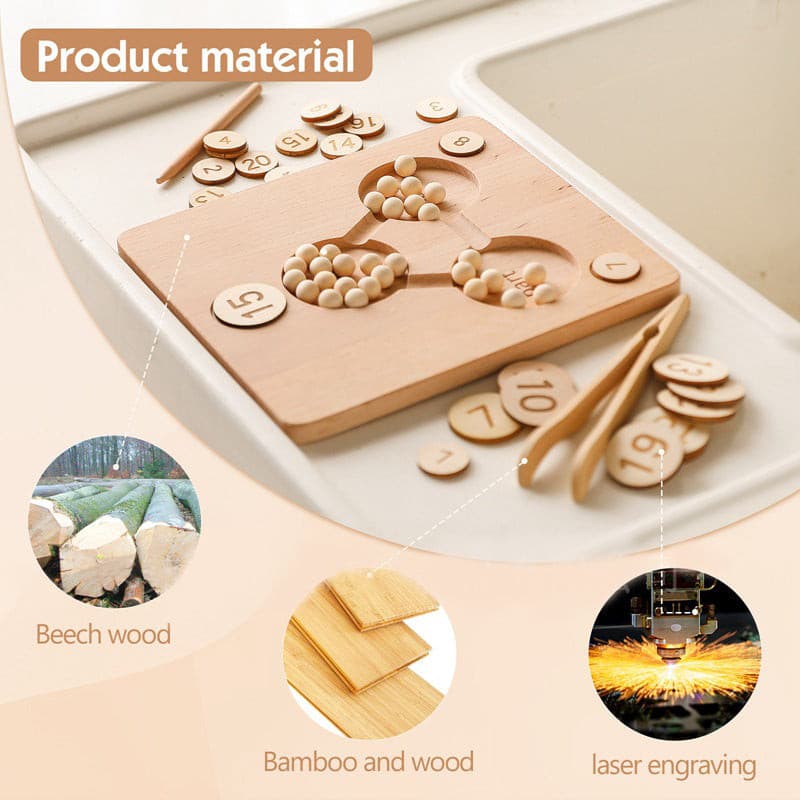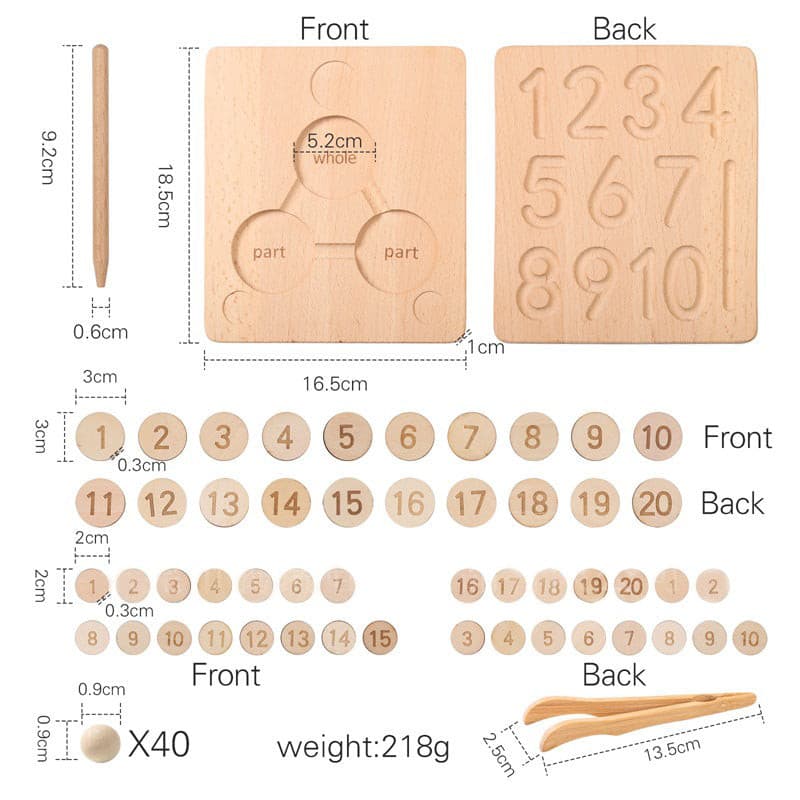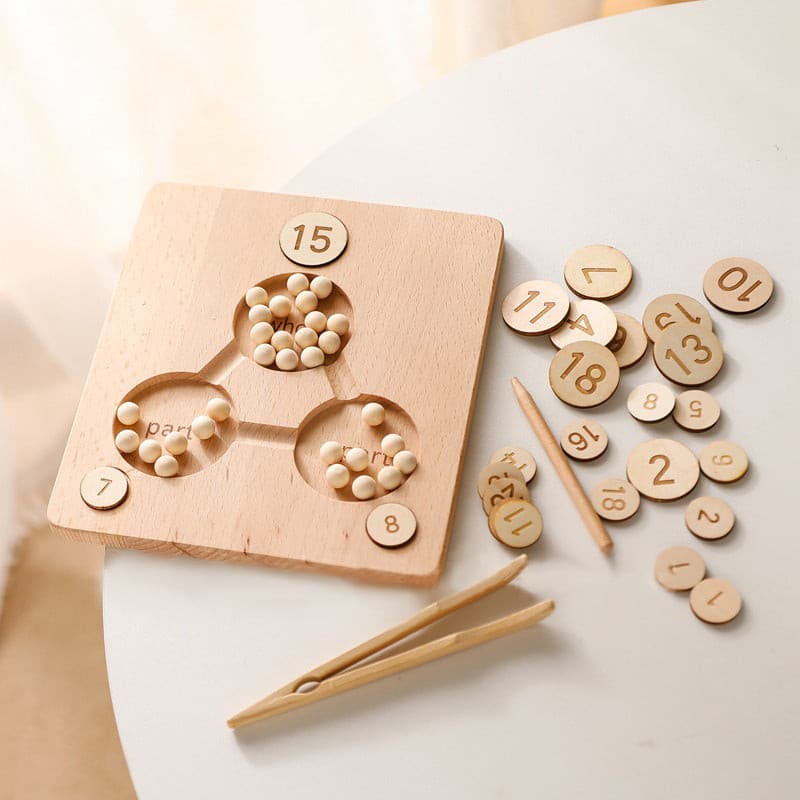 Double Sided Wooden Number Fact Family Board. Montessori Math Toy.