Customisable Whimsical Animal Alphabet Velvet Kids Tapestry
Tax included.
Transform your child's space into a personalised wonderland with our Customisable Whimsical Animal Alphabet Velvet Tapestry! Measuring 100cm by 70cm, this enchanting original designed by Happi Bebe, tapestry features delightful animal graphics from A to Z, creating a visually stimulating and educational environment. Plus, it comes with hooks and clips for easy hanging!

Customisation Note: Make it uniquely theirs by adding your child's name or a special message or change of any graphics or size of tapestry. Please note that customisation and delivery take approximately over 3 weeks, ensuring meticulous attention to detail and a bespoke creation just for your little one. Turn around time also largely depends on complexity of customisation of graphics. Please contact us directly via email, chat button at bottom of screen beforehand. You are welcome to whatsapp us directly too.

Crafted with care, this velvet tapestry is not just a decorative piece—it's a personalised learning adventure. Each letter is accompanied by a whimsical animal illustration, sparking your child's imagination and curiosity. The vibrant colours and playful designs make it a perfect addition to any nurseries, playrooms, or bedrooms.

The high-quality fabric ensures durability, guaranteeing a lasting and cherished addition to your child's space. The added convenience of hooks and clips makes hanging a breeze, so you can enjoy this delightful tapestry in no time.

Features:

Dimensions: 100cm x 70cm
Whimsical animal graphics from A to Z
Personalised with your child's name or custom text
Educational and visually stimulating
Perfect for nurseries, playrooms, and bedrooms
High-quality construction for durability
Comes with hooks and clips for easy hanging
Customisation Note: Please allow over 3 weeks for customisation and delivery

Please note tapestry is folded for easy delivery, upon receiving there might be fold marks, one can wash, iron or simply hang it for a few days and marks will disappear on its own. Tapestry can be washed without any fear of losing its vibrant colours.

Order now to create a personalised haven for your little one, where education meets imagination, and decorating is a breeze!
View full details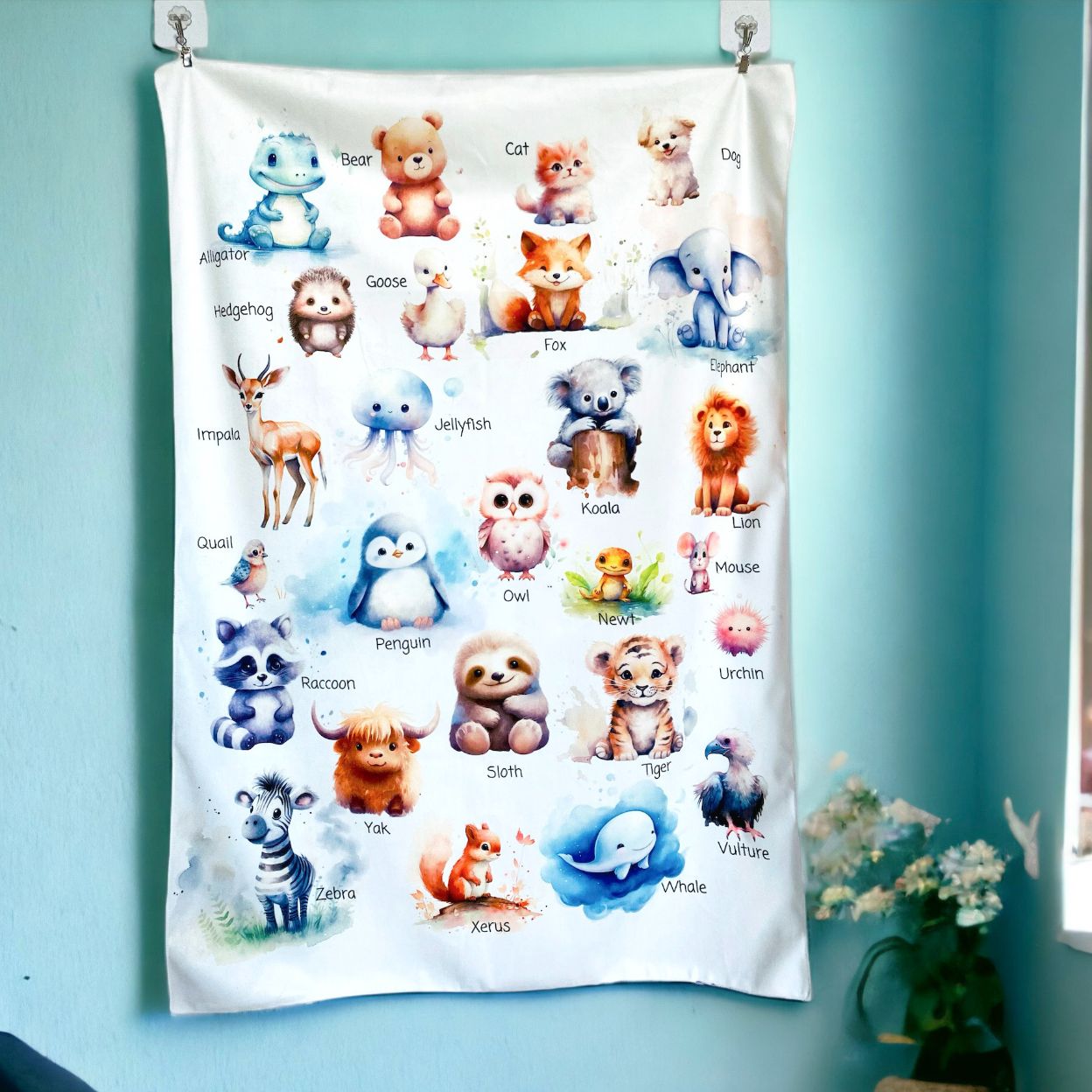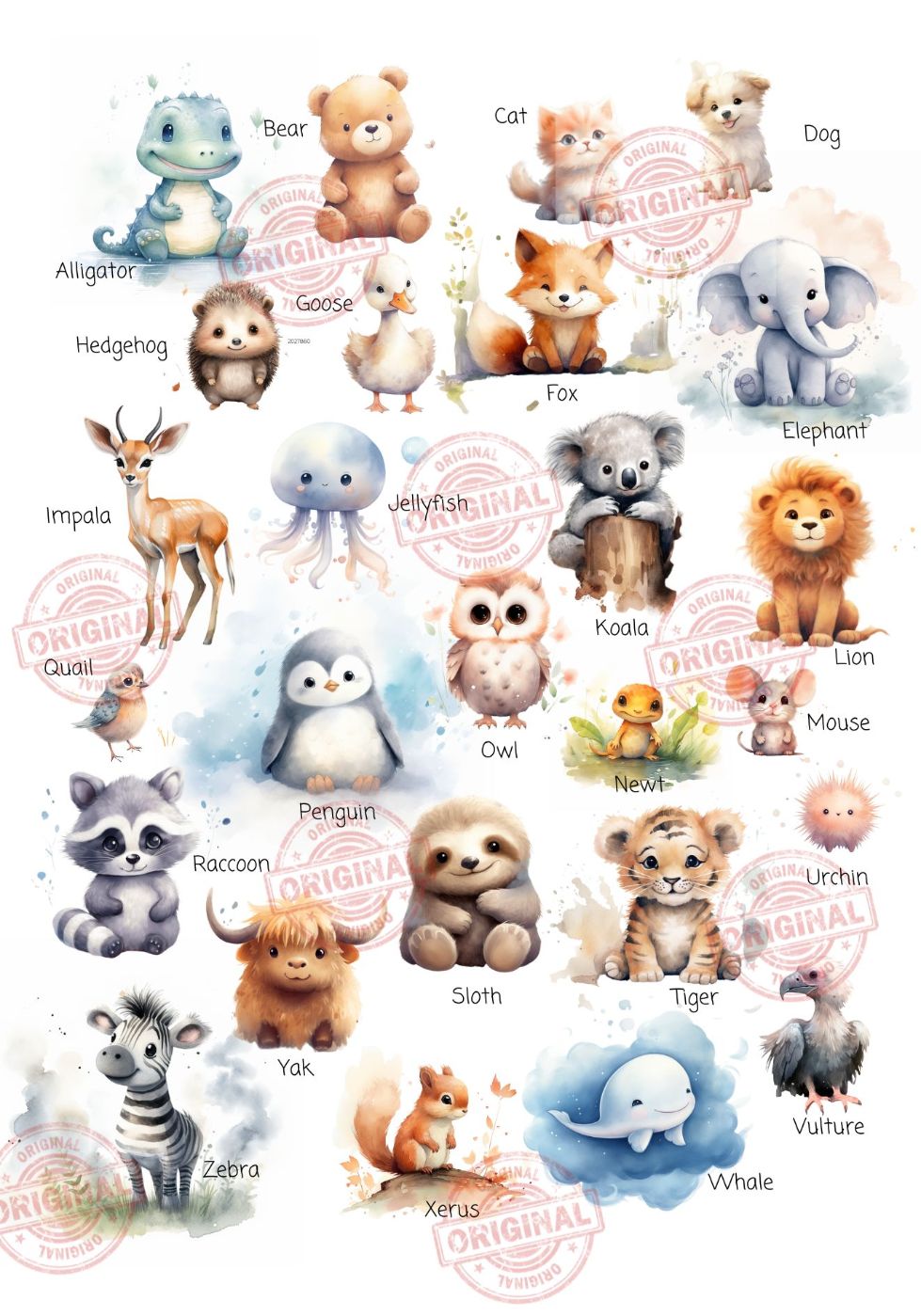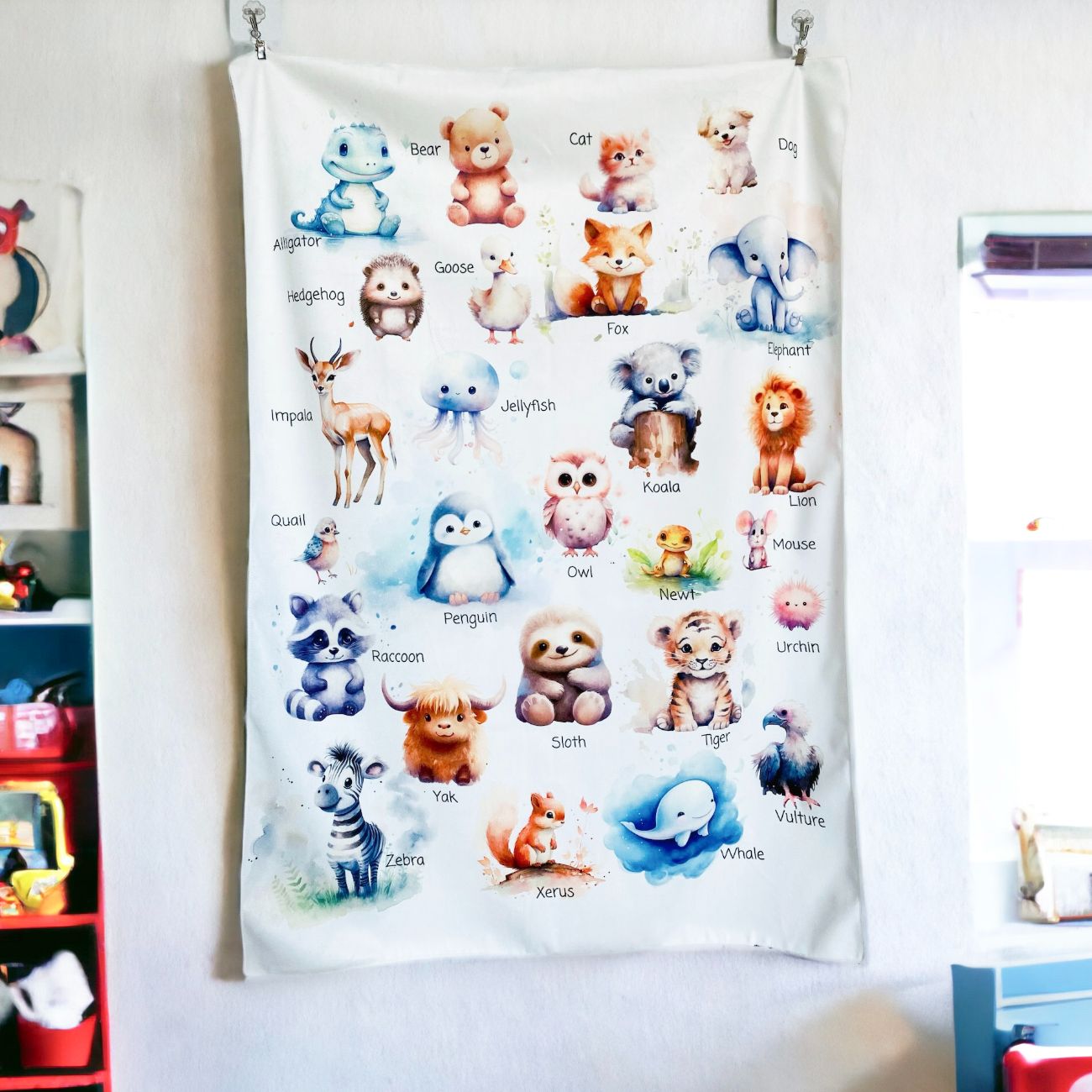 Customisable Whimsical Animal Alphabet Velvet Kids Tapestry