Handmade Dino Crochet Rattle / Teether , 4 piece baby gift set
Tax included.
Crafted with care, loved by all - our Handmade Dino Crochet Rattle / Teether set is the perfect baby gift for playtime and relief from teething woes. Unleash the joy of playtime where wooden rattles and crochet toys meet to create a roar-some experience for your little ones!

This 4-piece gift set includes a wooden teether and three handcrafted crochet toys: a dinosaur rattle, 2 wooden rattle with rings, and a cute little car for sensory exploration. Not only are these toys adorable and visually stimulating for your little one, but they also provide soothing relief while teething thanks to the safe and natural materials used in their construction. Assembled by skilled craftspeople using high-quality yarns and carefully selected woods, this sweet gift set is sure to delight both babies and parents alike

Handmade with love and care, this Dino Crochet Rattle/Teether set is the perfect gift for your little one
Made from high quality materials including wooden rattles and crochet toy rattle, it's safe for babies to play with
The teether helps soothe sore gums while the rattles stimulate sensory development in infants

This is a perfect gift for any shower party. Rattles will help to attract the infant's attention as well as develop their sense of hearing while the wooden toy car The size of the teether / rattles are designed to fit comfortably in the little one's hands.

The wooden circle is designed with great attention to detail, each smooth, polished and burr-free piece. They are made from high quality natural beech wood which is totally safe for your babies.

Material: Wood 

Product size: please refer to image

Weight: 145g

Include:

🎈1 handmade crochet toy rattle/teether

🎈2 wooden rattles

🎈1 wooden toy car

Shipping from Singapore

✅Top benefits of a teether :-




Relieves and soothes teething pain
Munching on the teether   encourages awareness, as they move their tongue to bite and chew. Faster natural jaws development will help them transit from liquid to solid foods better as they are encourages to chew.
Holding onto the teether helps to develop their hand eye coordination and it also helps to keep the babies engaged, mentally stimulated, and busy.
Different materials on the teether will also help develop the babies' awareness to difference senses. Each sensory experience builds different nerve connections in your baby's developing brain; it will help lay important foundations for learning later in life.

✅We have curated only highest quality teether made of safe and non-toxic material for your precious babies!



View full details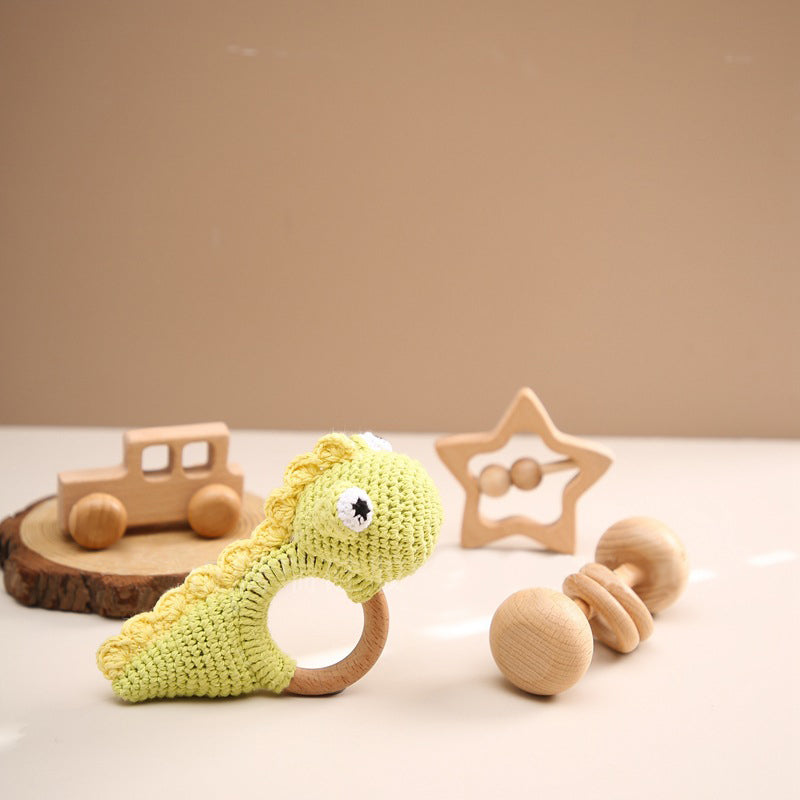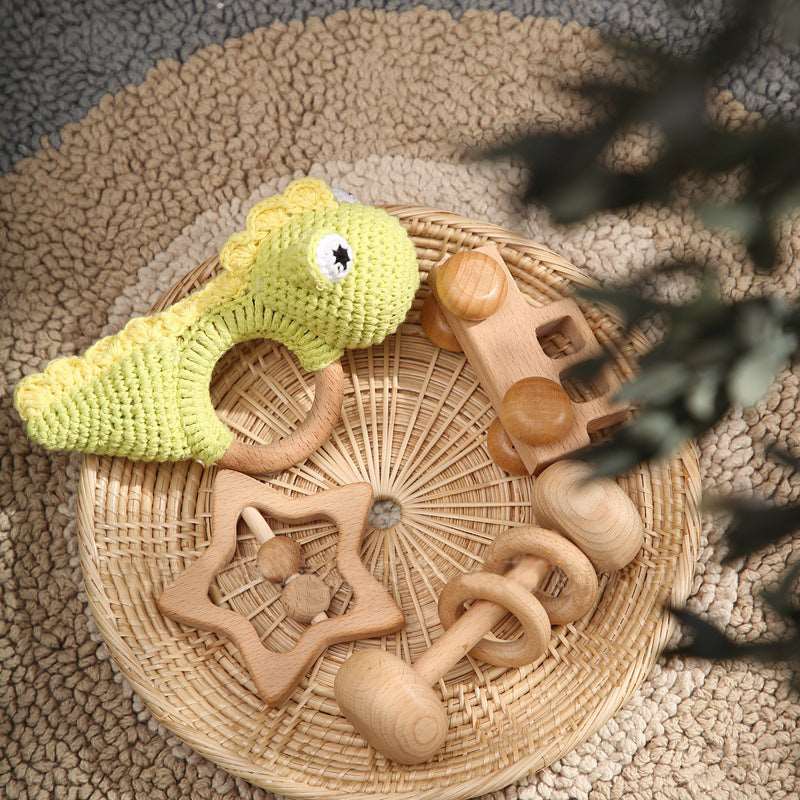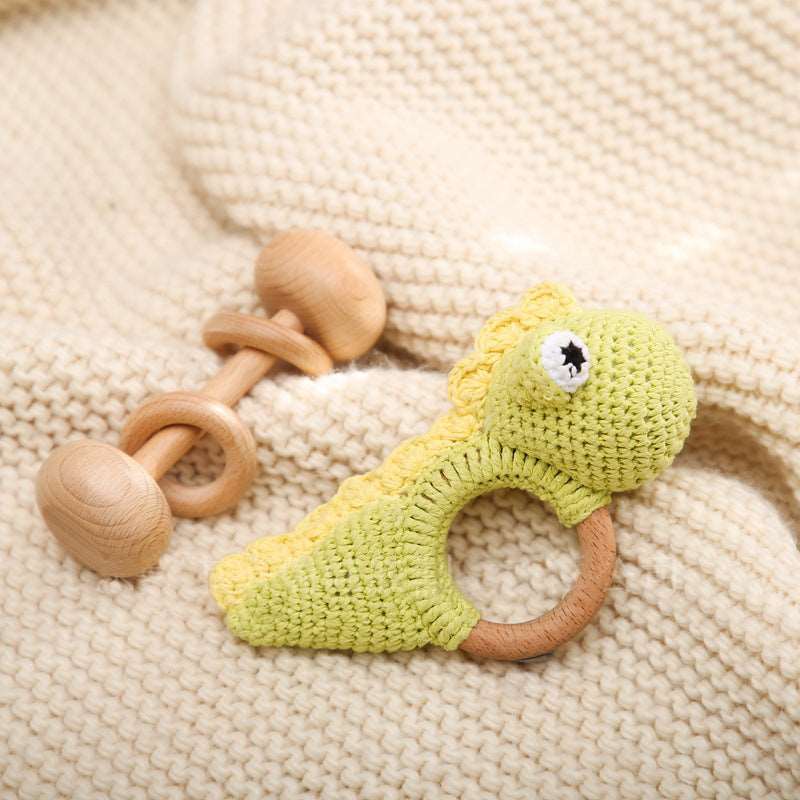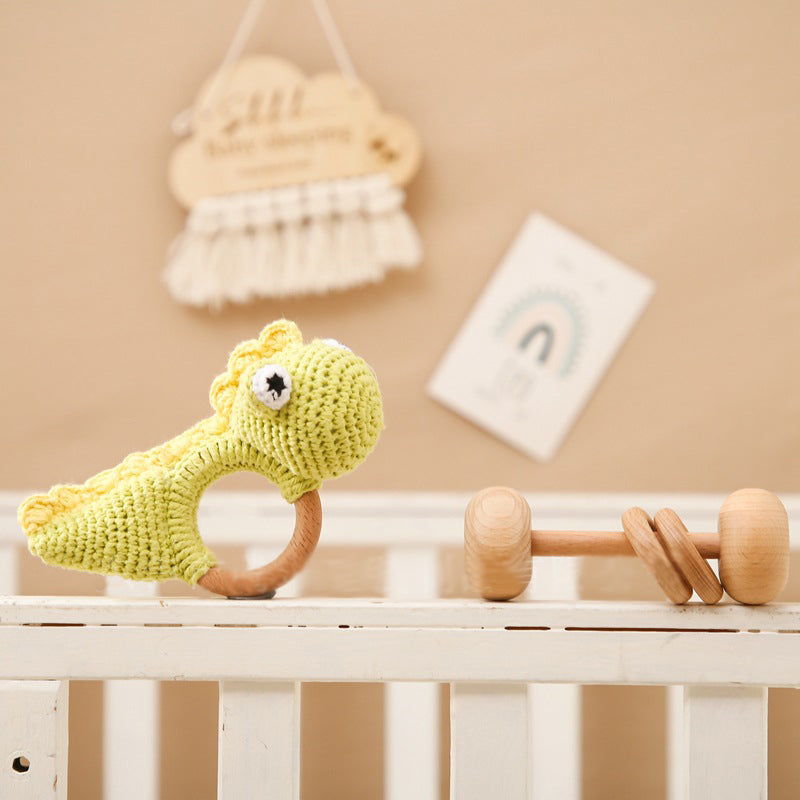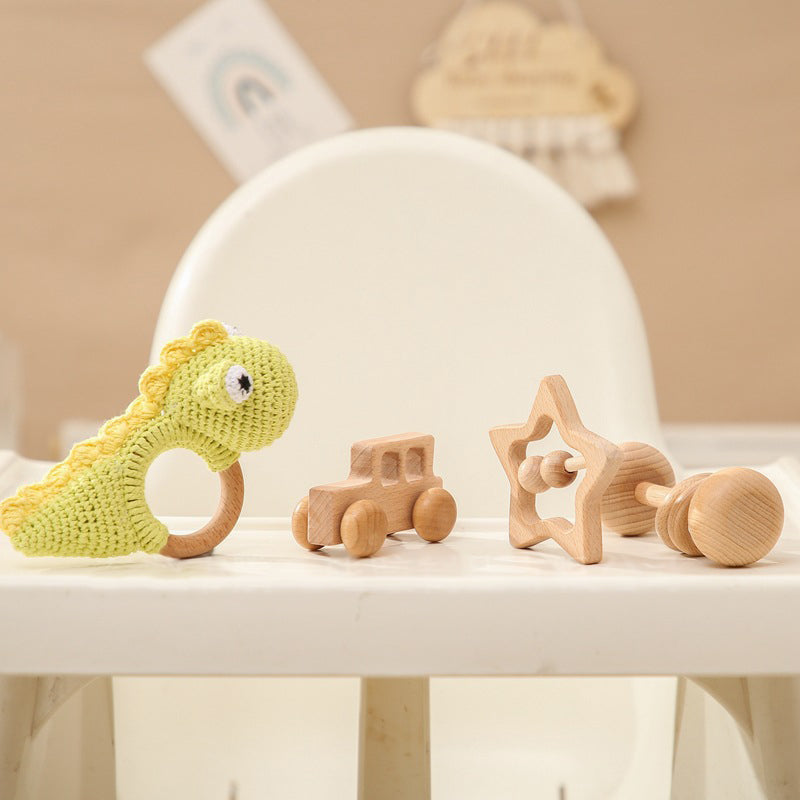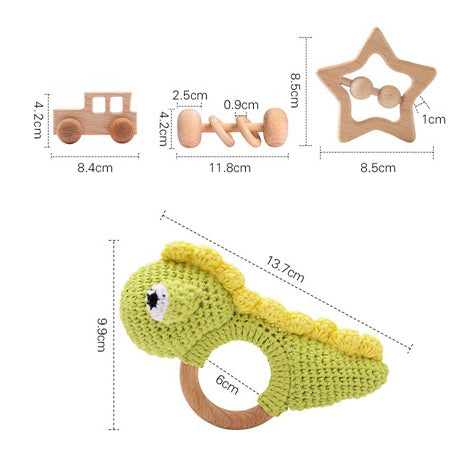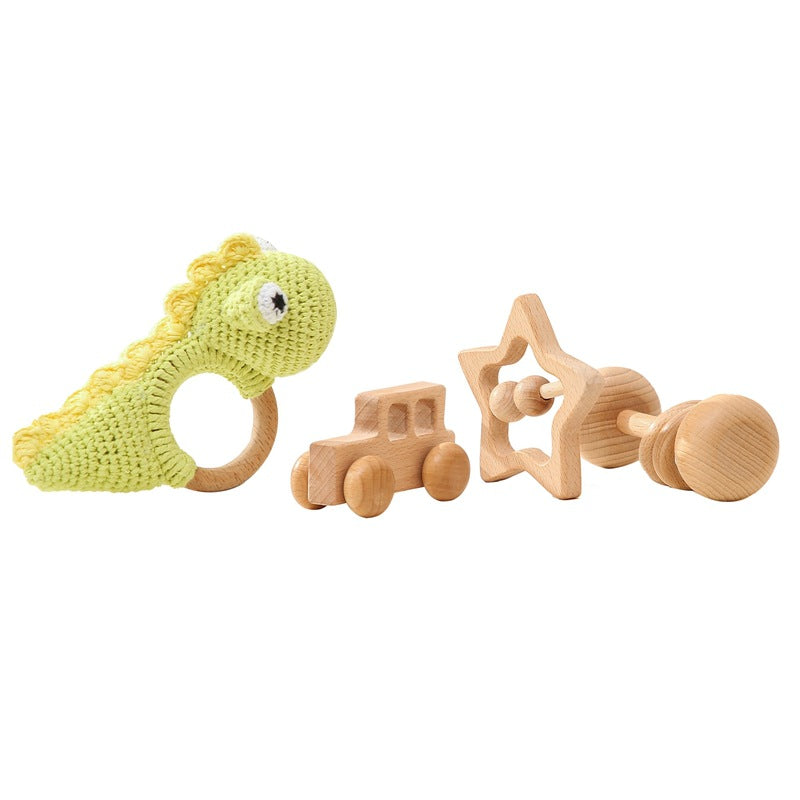 Handmade Dino Crochet Rattle / Teether , 4 piece baby gift set