Kabi Kitchen Play Set. Pretend Play Set. Wooden Kitchen Food Toy.
Tax included.
Introducing the Kabi Wooden Kitchen Play Set - Ignite Your Child's Culinary Creativity!

Unlock your child's imagination with the Kabi Wooden Kitchen Play Set, a delightful and educational toy that encourages little chefs to cook up endless adventures. Crafted with precision from high-quality wood, this playset is not just a toy but a gateway to a world of make-believe cooking.

1. Realistic Stove and Sink: The Kabi play set features a wooden board complete with a stove and a sink, perfect for aspiring chefs to practice their culinary skills.

2. Interactive Knobs: Your child can control the temperature with the interactive hot and cold water knobs, adding a touch of realism to their playtime cooking experience.

3. Utensils and Food Items: This set comes with a selection of essential kitchen utensils and a variety of play food items, allowing your child to prepare, serve, and share imaginative meals.

4. Salt and Pepper Shakers: Season to perfection! The included salt and pepper shakers add a fun, realistic touch to spice up your child's culinary adventures.

Benefits

- Creativity and Imagination: The Kabi Wooden Kitchen Play Set sparks creativity as your child dreams up recipes and stories in their make-believe kitchen.

- Fine Motor Skills: Interactive features such as the knobs and utensils help develop fine motor skills, making it a valuable educational toy.

- Social Skills: Encourage sharing and cooperation by inviting friends or family to join in the cooking fun, fostering social development.

- Quality and Safety: Crafted with safety in mind, this wooden play set is made from non-toxic materials and built to last.

Get ready to witness your child's culinary imagination come to life with the Kabi Wooden Kitchen Play Set. Whether they're whipping up a feast or simply exploring the world of cooking, this toy will keep them engaged and entertained for hours. Order now and let the kitchen adventures begin!

Material: Wood

Box size: 31*23*4 cm

Material size: please refer to image

Weight: 700g
View full details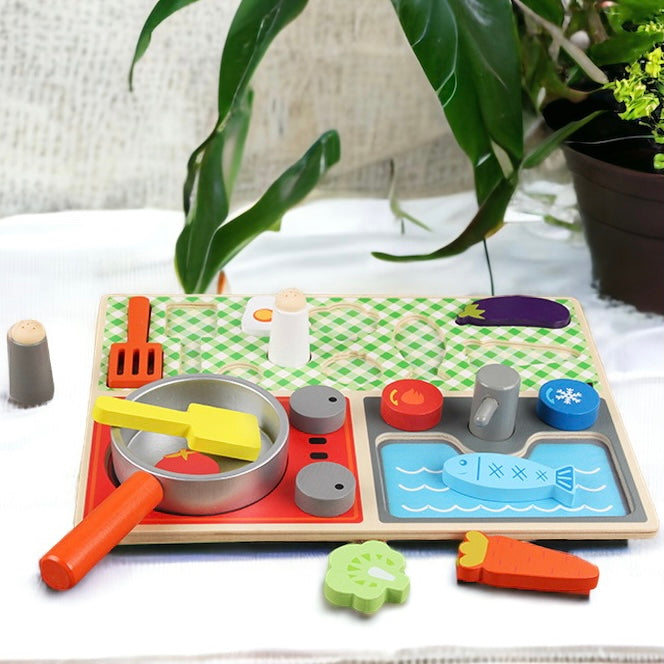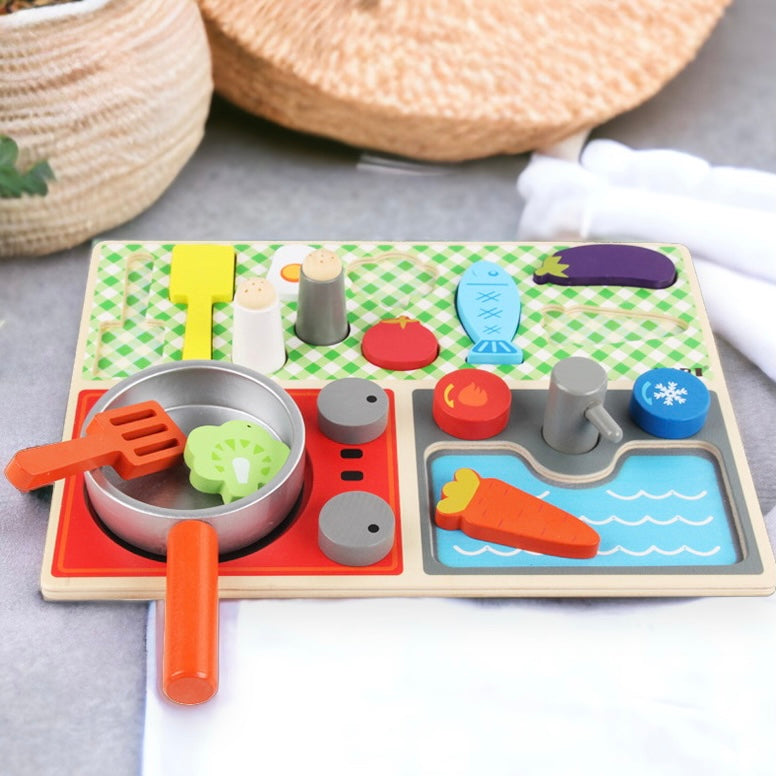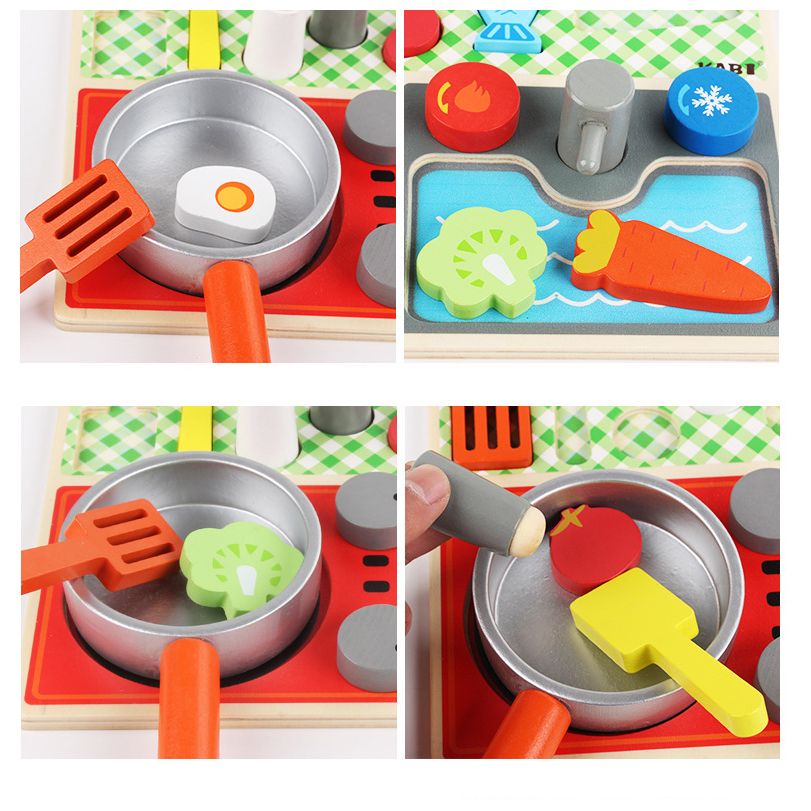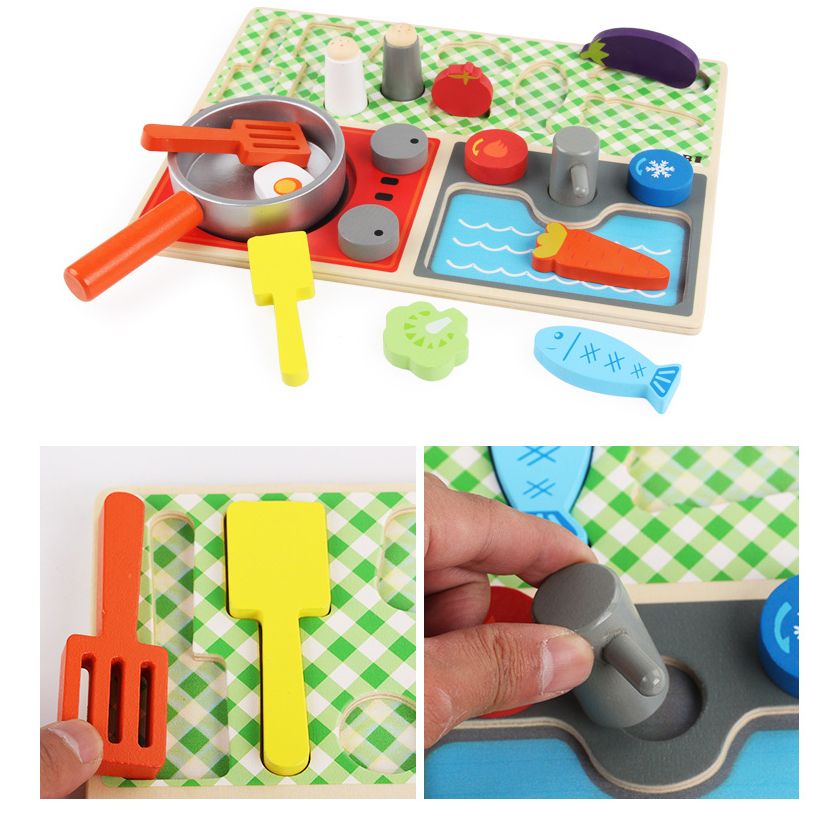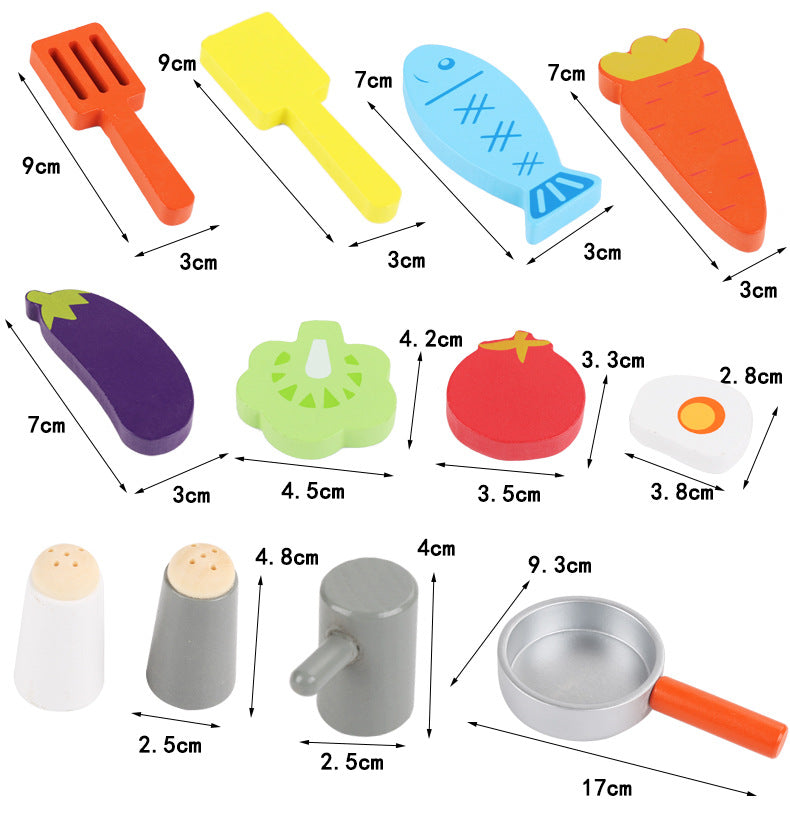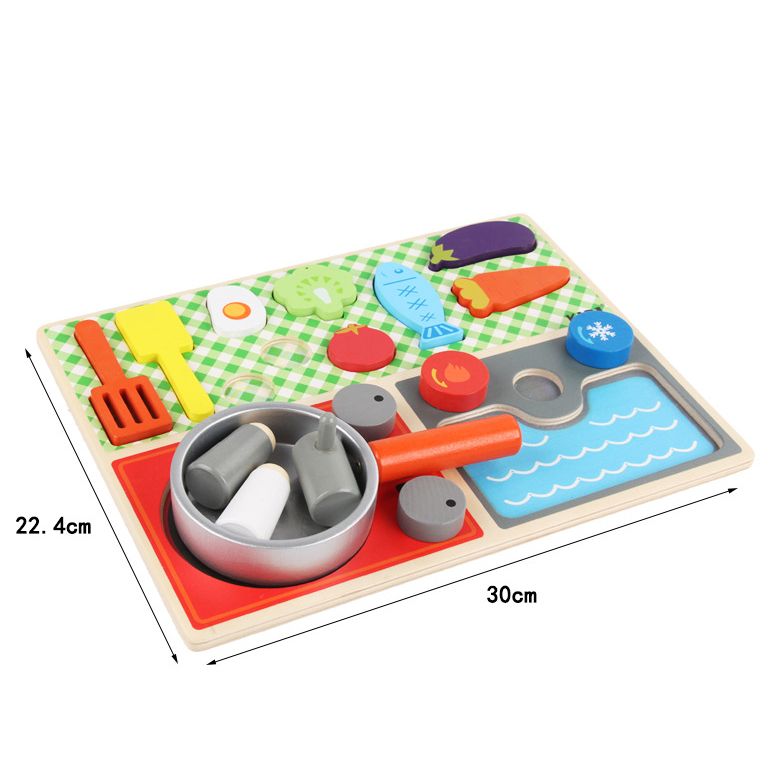 Kabi Kitchen Play Set. Pretend Play Set. Wooden Kitchen Food Toy.