Kabi Wooden Ice cream Cutting Tray Pretend Play Set. Wooden Kitchen Food Toy.
Tax included.
 

Introducing the Kabi Wooden Ice Cream Cutting Tray - the perfect playset to fuel your child's imagination and fine motor skill development! This delightful wooden toy is designed to provide hours of entertainment and education for your little one.

- Ice Cream Delight: Your child can explore the joy of pretend play with four delectable ice creams and four colourful popsicles. These ice creams are ingeniously crafted in two parts, held together by Velcro, allowing your child to practice their fine motor skills as they "slice" through with the wooden knife.

- Wooden Bowl: The included wooden bowl adds a realistic touch to your child's imaginative ice cream parlor. It's the perfect place to serve up their delightful creations.

- Educational Fun: The set features a calculator, helping your child develop basic math skills while taking orders and playing shopkeeper. It's a fun and educational addition to their playtime.

- Candy Treats: Four delightful candies add a sweet touch to the set, allowing your child to create a complete dessert spread.

Benefits:

- Fine Motor Skills: The wooden knife encourages precise hand movements, enhancing your child's fine motor skills and hand-eye coordination.

- Creativity: Your child's imagination will run wild as they serve up ice cream treats, helping develop their storytelling and social interaction skills.

- Educational Play: The calculator adds an educational aspect to the play, making learning fun and engaging.

Why Choose Kabi Wooden Ice Cream Cutting Tray?

Our wooden toy is designed with quality and safety in mind. Crafted from child-friendly materials, it's built to withstand hours of play while ensuring your child's safety. Plus, it offers a fantastic opportunity for skill development and imaginative play.

Give your child the gift of creativity, learning, and fun with the Kabi Wooden Ice Cream Cutting Tray. Watch them serve up delicious pretend treats while honing their fine motor skills. Order this delightful play set today and let the scooping, slicing, and learning begin!

Material: Wood

Box size: 31*23*5 cm

Material size: please refer to image

Weight: 700g
View full details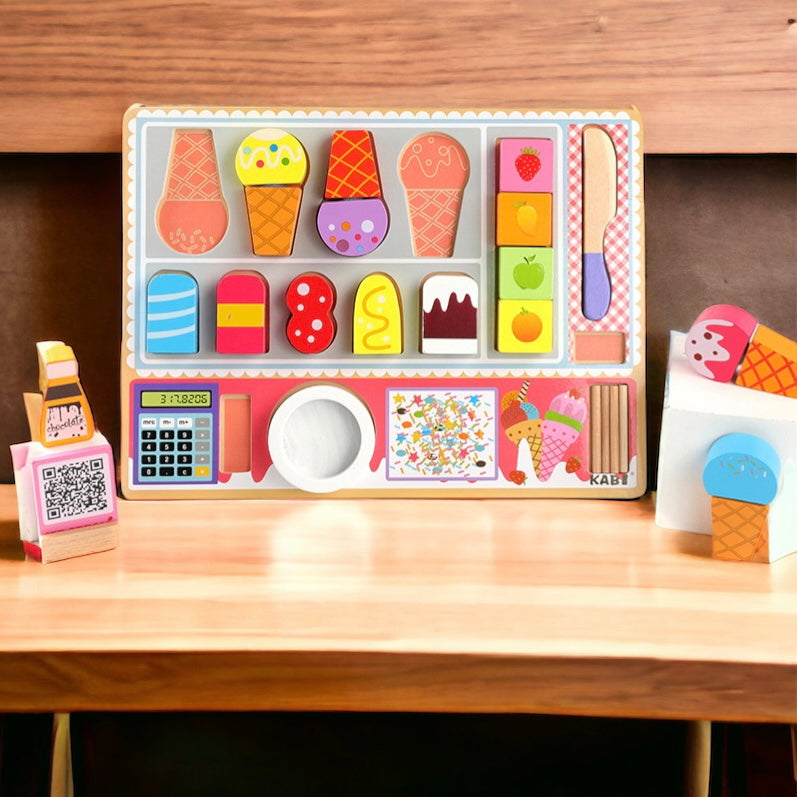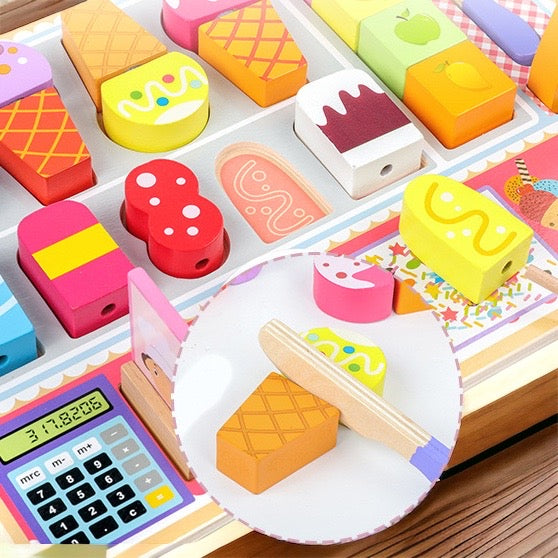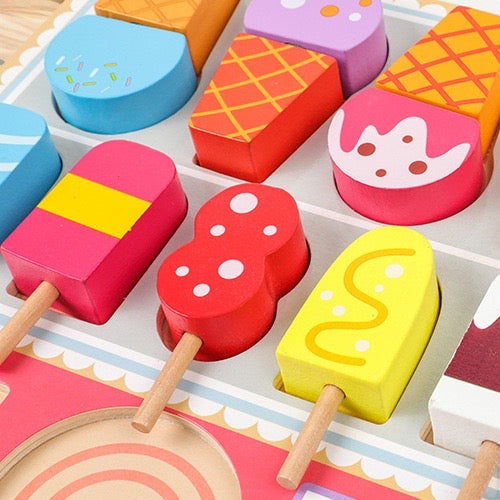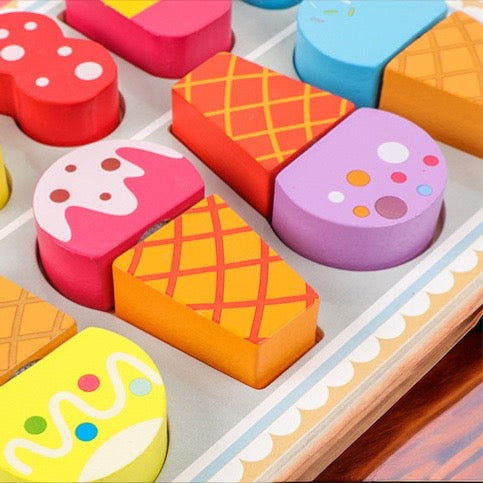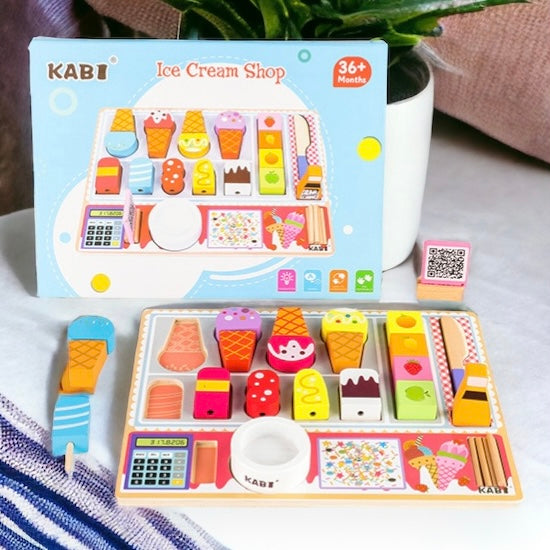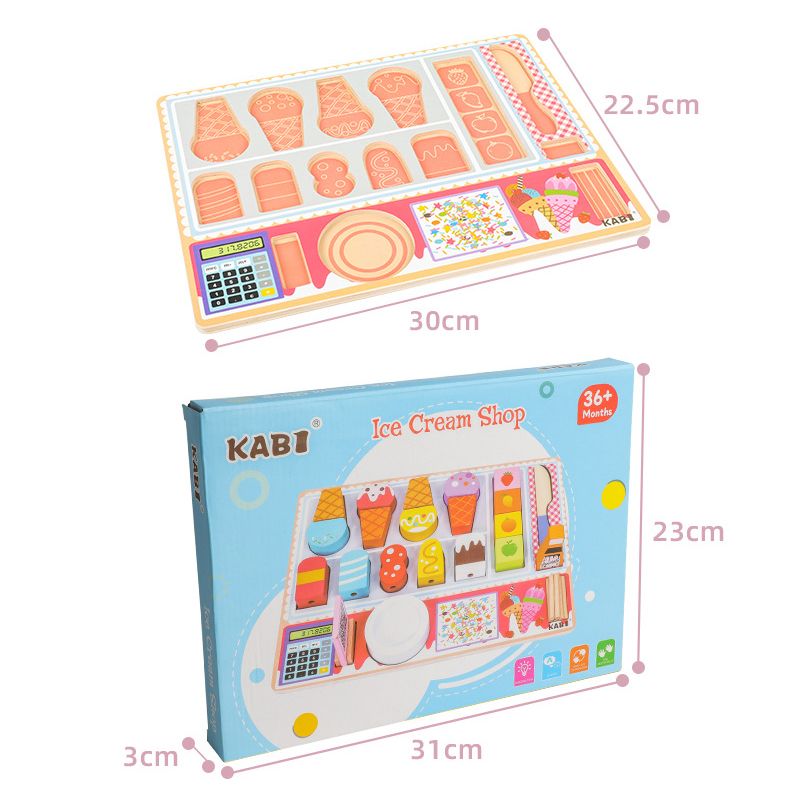 Kabi Wooden Ice cream Cutting Tray Pretend Play Set. Wooden Kitchen Food Toy.