Knitted Animals Soft Toy. Baby Toy.
Tax included.
Soft, cuddly and handmade with love - our knitted animal toys will be your little ones new best friend!

Introducing our Knitted Animals Soft Toy collection, the perfect set of companions for your little ones. These stuffed animals are handcrafted with exquisite detail and knitted to perfection. Made with ultra-soft materials, these toys offer a gentle touch on sensitive skin while providing maximum comfort during playtime or nap time. Whether you're looking for a cozy friend for your baby or an adorable addition to their growing toy collection, our Knitted Animals Soft Toys are sure to become a cherished companion in no time!

Made with high quality materials that are safe for babies and children to play with
Perfect gift for any child, providing them with a comforting companion to snuggle up to at bedtime
Eencourage imaginative play in young children
With their adorable looks and soft textures, our knitted animal toys are sure to become a cherished addition to any child's toy collection




Bring one of these 4 super duper adorable knitted animals home! Each one is exquisitely crafted and would guarantee to bring smiles to your little one's faces.

You can choose from the grey elephant or the green dinosaur or the blue koala or the white rabbit or the pink piggie. Can't make up your mind? Simply get all ! Stocks are limited so grab them fast before they are gone.  

Stuffed animals are more than just toys. Children personifies them by giving them names and pretend play with them. With this strong bonding with the toy, they learn new things like how to care, how to socialize, how to share and how to empathize with another person.Through this role playing, their communication and social skills are strengthened.

✅ Stuffed animals also provide children with comfort, confidence, companionship and an avenue for them to express their emotions and thoughts. A stuffed animal may be your children's best friend or a safety blanket or an audience or even a very agreeable partner in crime.

Material: cotton

Product size: 22cm

Weight: 100g

Shipping from Singapore
View full details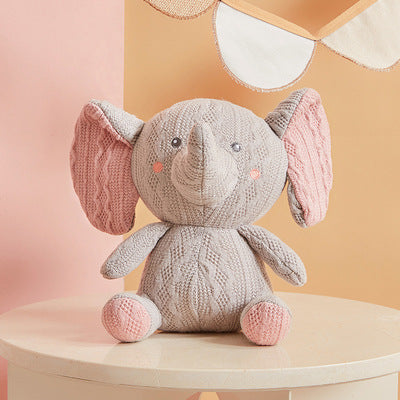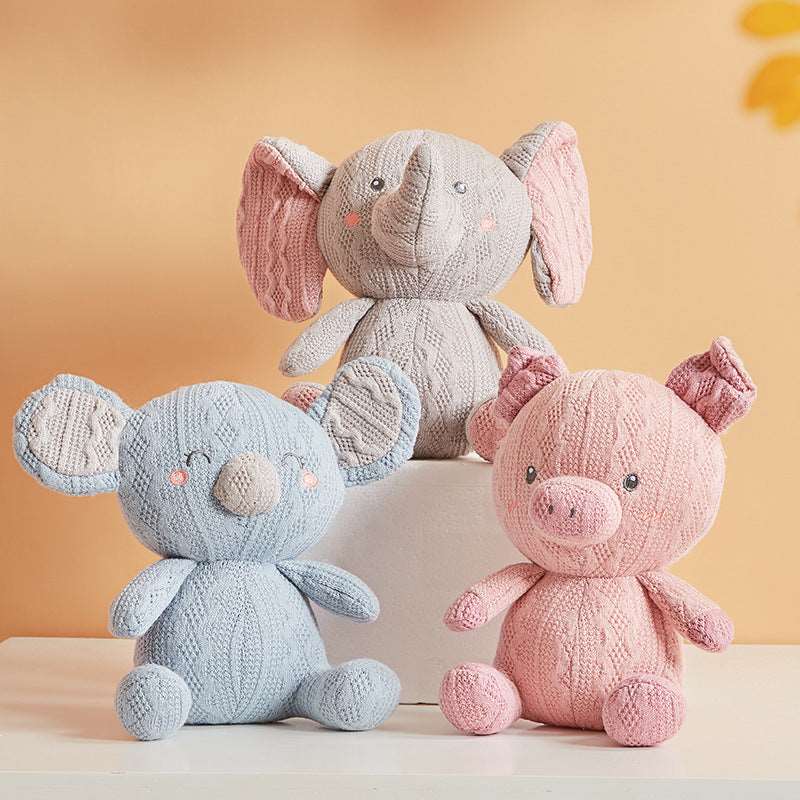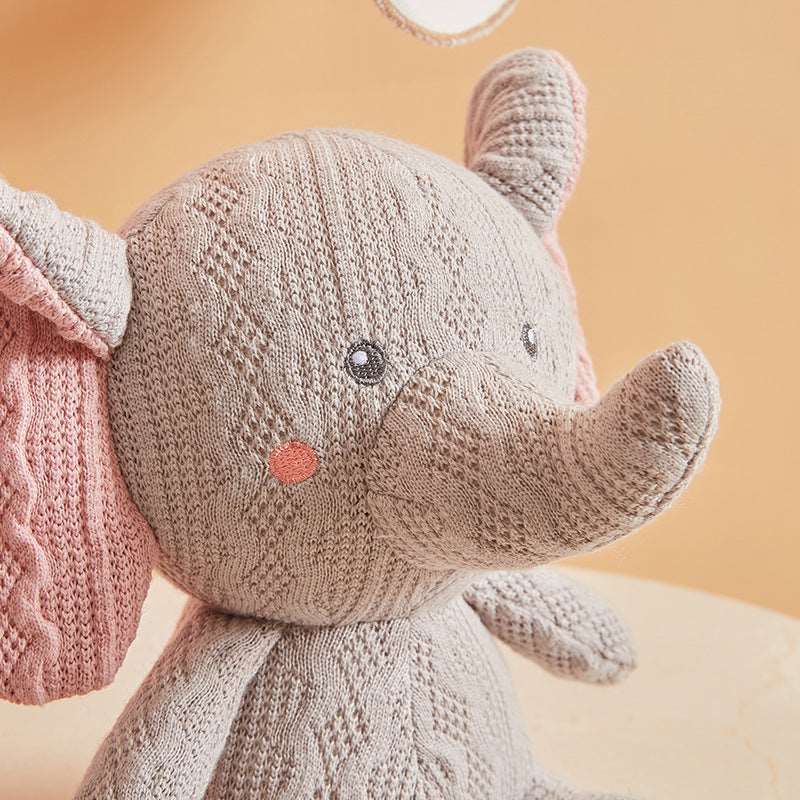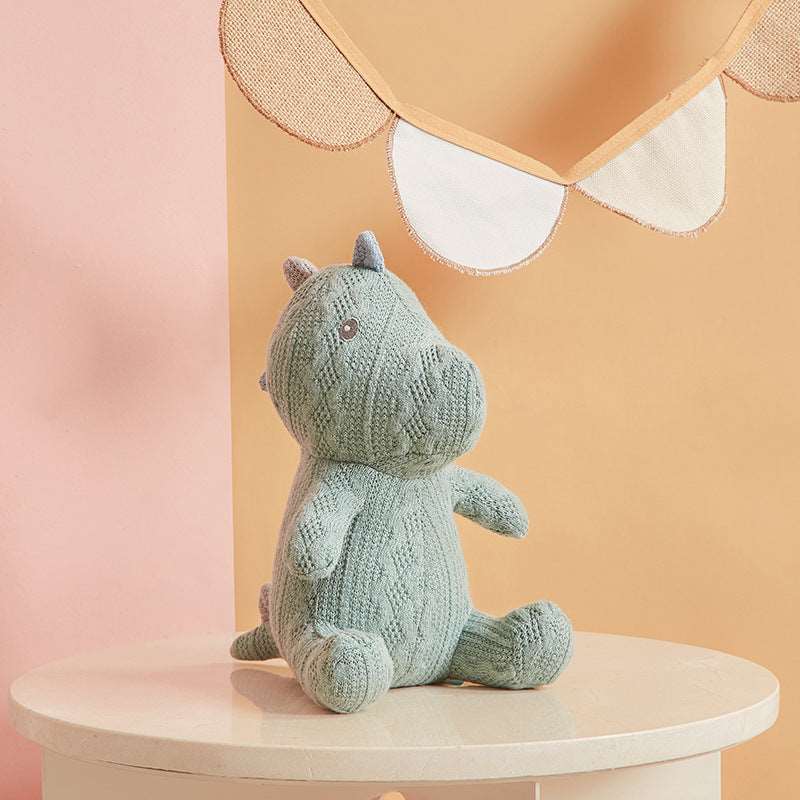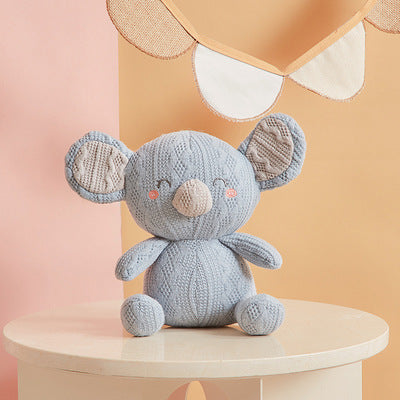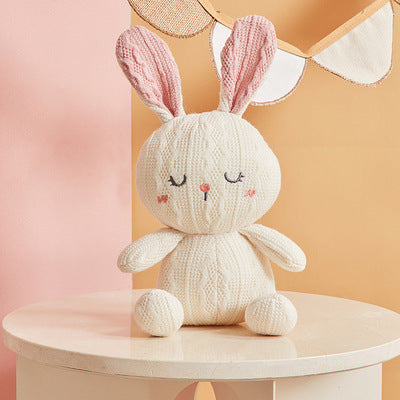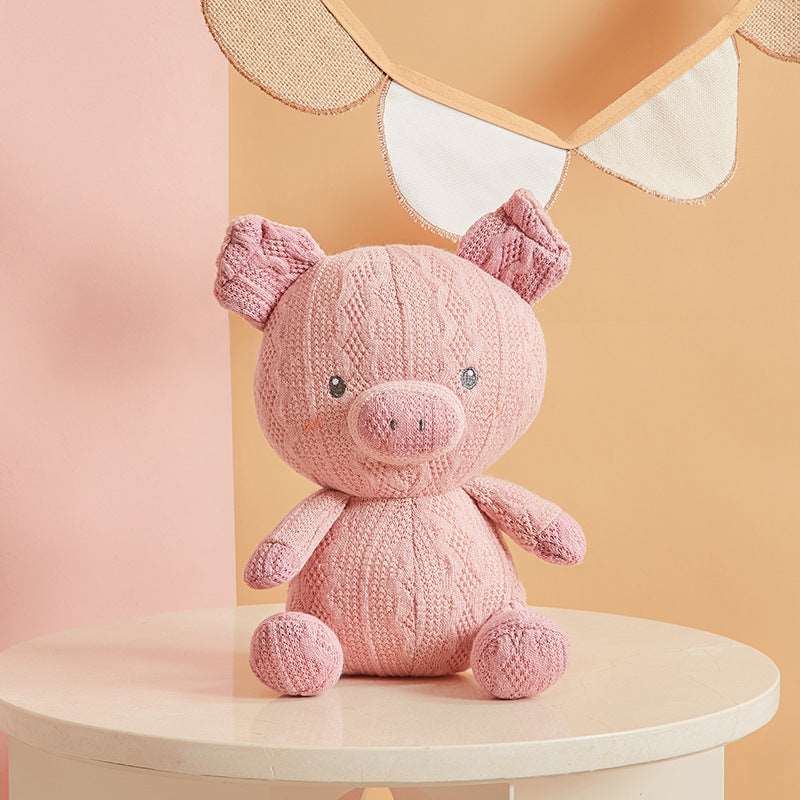 Knitted Animals Soft Toy. Baby Toy.