Linking Cubes with 30 Double-Sided Question Activity Cards
Tax included.
Introducing our Linking Cubes Toys: The Ultimate Learning Tool

Unlock a world of educational fun and creativity with our Linking Cubes Toys! Designed to captivate young minds while promoting essential learning skills, these cubes are more than just playthings – they're the building blocks of knowledge.

🔶 Why Choose Our Linking Cubes Toys?
Our Linking Cubes are carefully crafted for educational excellence. Let's dive into the key reasons why they're a must-have for your child's development:

1. STEM Learning: These cubes are the perfect introduction to science, technology, engineering, and math concepts. They encourage hands-on exploration of spatial reasoning, symmetry, and geometry.

2. Counting and Math Skills: As kids connect the cubes, they naturally grasp basic math concepts. Count, add, subtract, and even start multiplying – the possibilities are endless.

3. Color Recognition: Each cube is vibrantly colored, helping children recognize and distinguish between colors from an early age.

4. Fine Motor Skills: Linking cubes together hones fine motor skills, making them an ideal tool for improving hand-eye coordination.

5. Creative Problem-Solving: Encourage imaginative play as kids construct various structures. It fosters creativity and critical thinking.

6. Social Skills: These cubes are fantastic for group activities, promoting teamwork, communication, and sharing.

🌈 Versatile and Durable
Our Linking Cubes are built to last, made from high-quality materials that ensure long-lasting use. Plus, they come in a rainbow of colors, making learning a visually stimulating experience.

🧒 Suitable for All Ages
From preschoolers to early elementary school students, these cubes are designed to grow with your child. They adapt to different learning levels and are perfect for both individual and group play.

📚 Educational Fun at Home and School
Perfect for homeschooling, classrooms, or simply a fun-filled family activity, these cubes are a versatile addition to your child's educational toolkit.

🌟 Unlock a World of Learning
Our Linking Cubes Toys are more than just toys – they're educational building blocks. Nurture your child's intellectual growth and creativity while having a blast with these versatile cubes.

Order yours today and watch as your child's curiosity and knowledge flourish!

Material : high grade ABS plastic
100 maths linking cubes : 2*2*2cm each
30 double sided Question cards: 21*14cm

**Bonus Electronic Activity Worksheets Included for Preschoolers**

We believe in providing comprehensive educational experiences, and that's why, when you choose our Linking Cubes Toys, you'll receive a special bonus: electronic activity worksheets designed to further enhance learning in math and sight words or letters building. Please contact us for download link

📚 **Math Mastery Worksheets**
Our electronic math worksheets are carefully curated to align with the curriculum for preschoolers. These math-focused activities will help your little learners develop a strong foundation in mathematical concepts, setting them on the path to academic success.

🅰️ **Sight Words and Letters Building Worksheets**
Early literacy skills are vital for a child's overall development. Our sight words and letters building worksheets offer engaging activities to boost:

These worksheets are an invaluable resource for educators, parents, and caregivers, providing structured guidance to enhance early reading and language skills.

👩‍🏫 **Perfect for Teachers and Parents**
These electronic worksheets are teacher and parent-friendly, making it easy to incorporate them into both classroom and home learning environments. Whether you're a teacher looking to enrich your preschool curriculum or a parent eager to support your child's educational journey, these worksheets are a valuable addition to your toolbox.

🚀 **Enhanced Learning Experience**
By combining our Linking Cubes Toys with these electronic activity worksheets, you're creating a dynamic, multidimensional learning experience. Watch as your preschoolers flourish in math and language skills, gaining confidence and a love for learning.

🌈 **Unleash the Full Potential**
With our Linking Cubes and bonus electronic worksheets, you're giving your preschoolers the tools they need to unleash their full potential. Prepare them for a bright future by fostering a love for learning from an early age.

📦 **Order Today**
Don't miss out on this comprehensive educational package. Order our Linking Cubes Toys and provide your little learners with the best start on their educational journey. 
View full details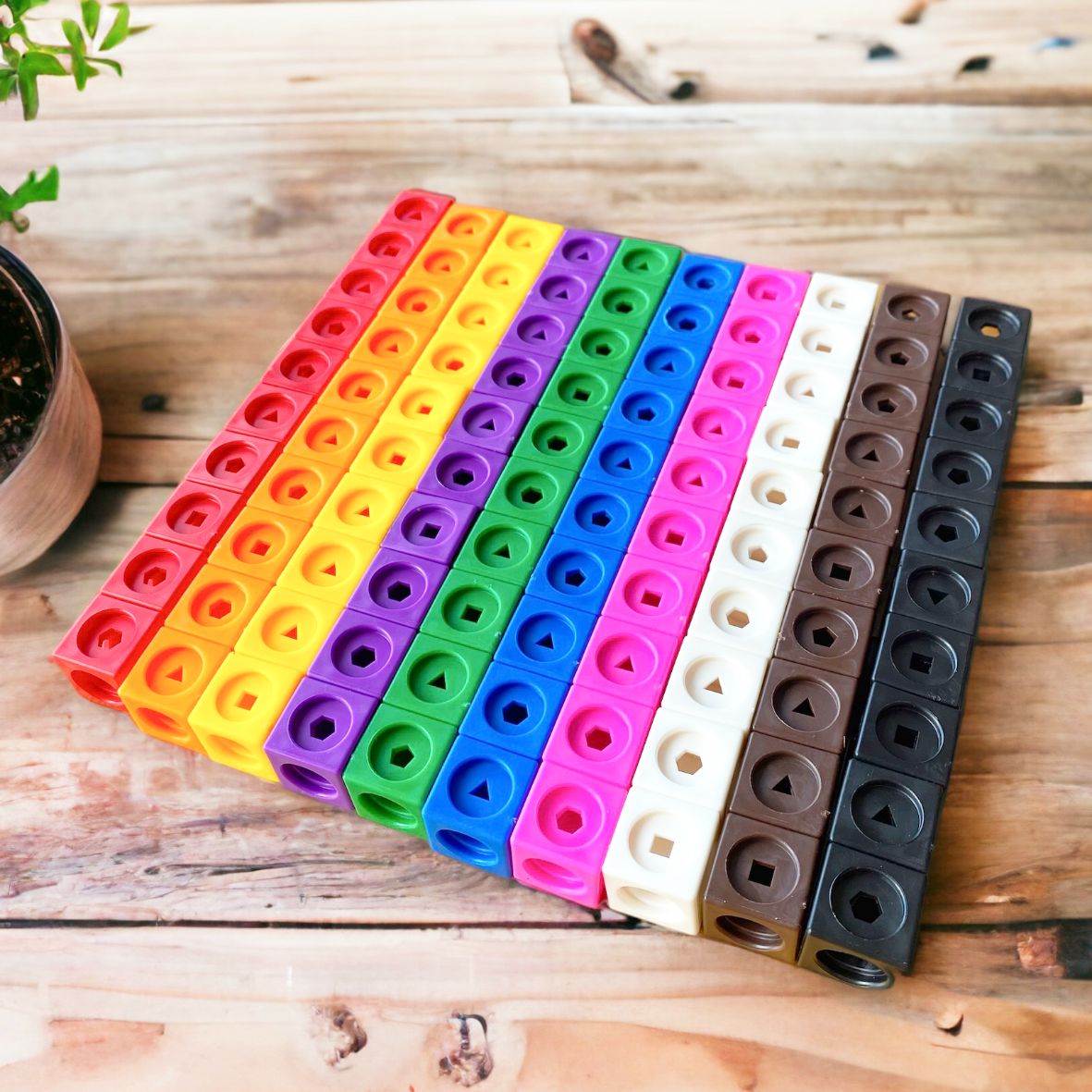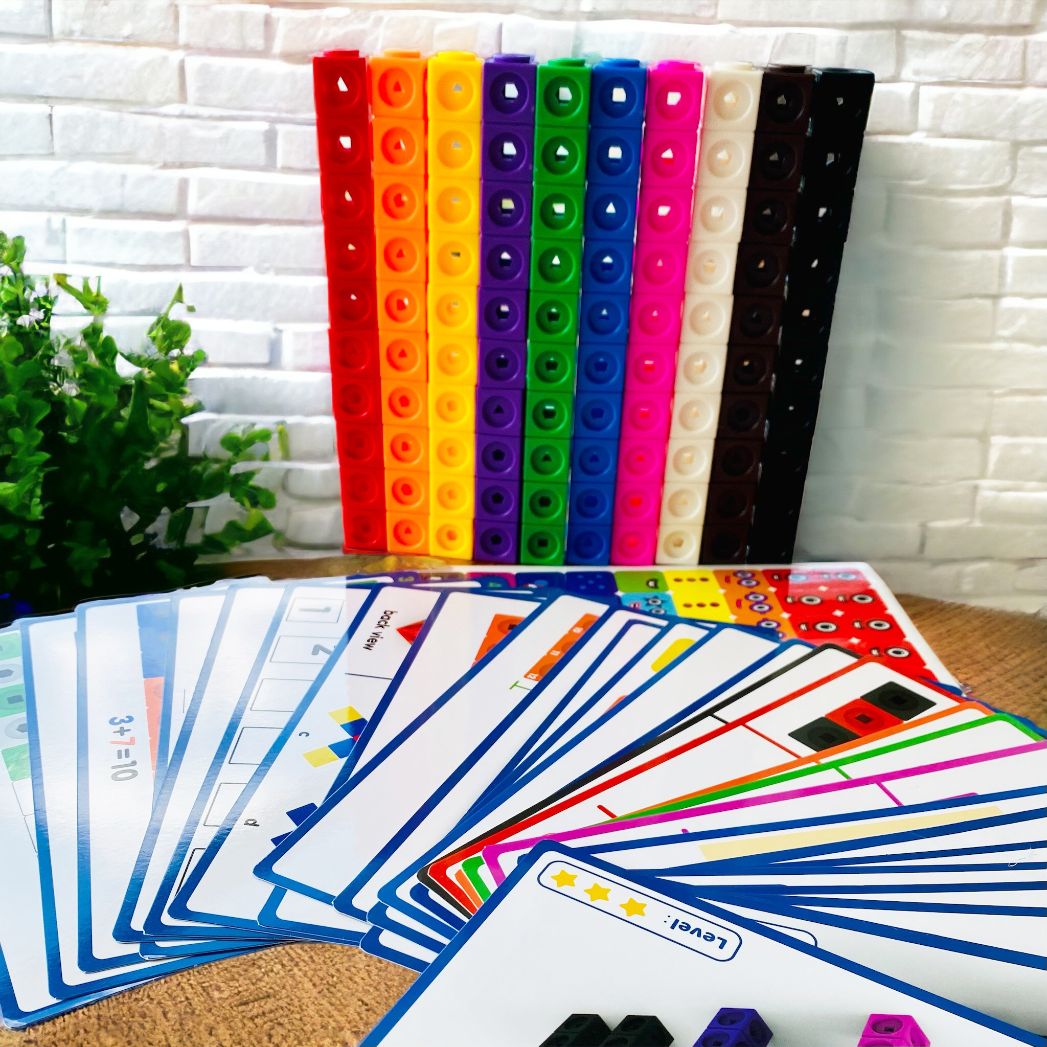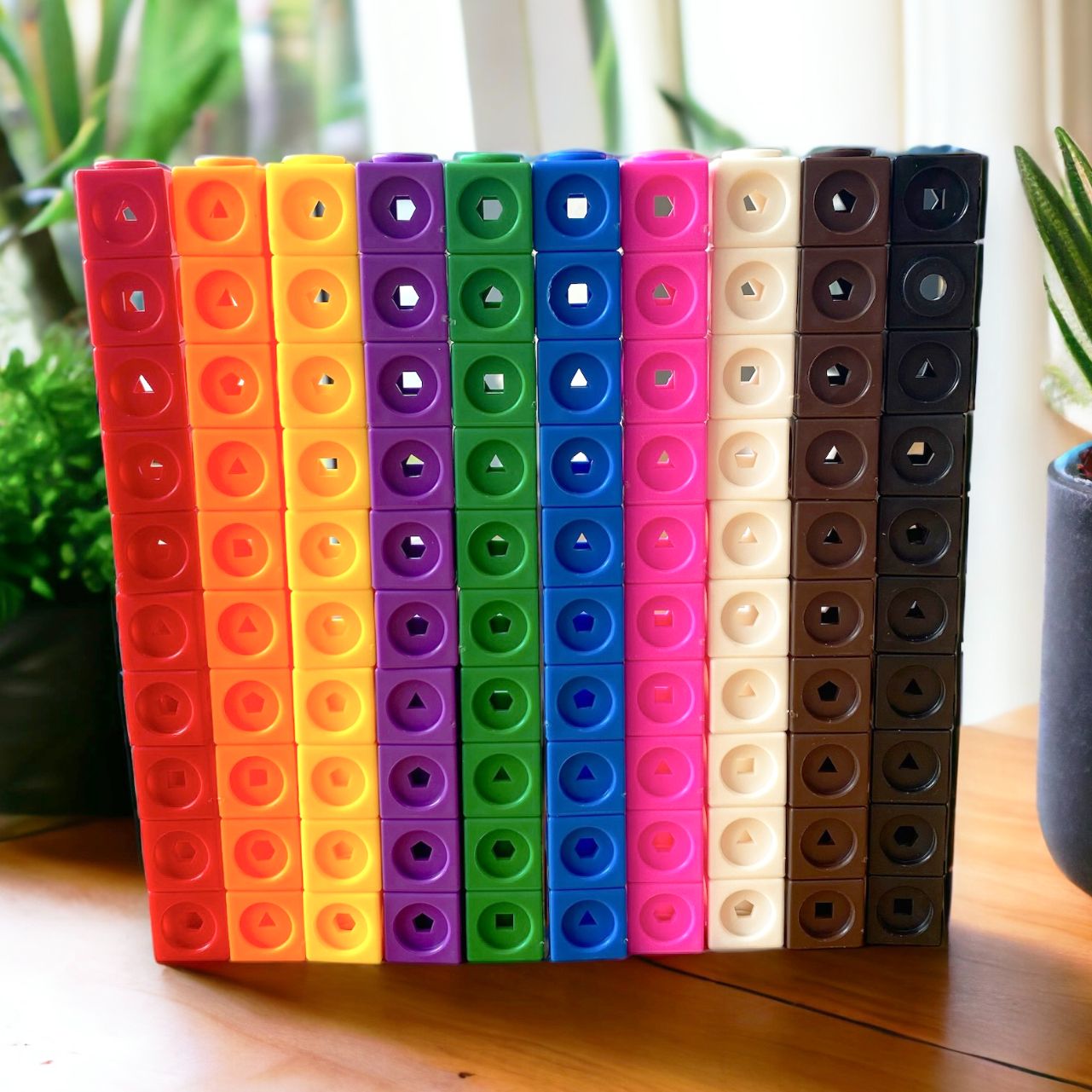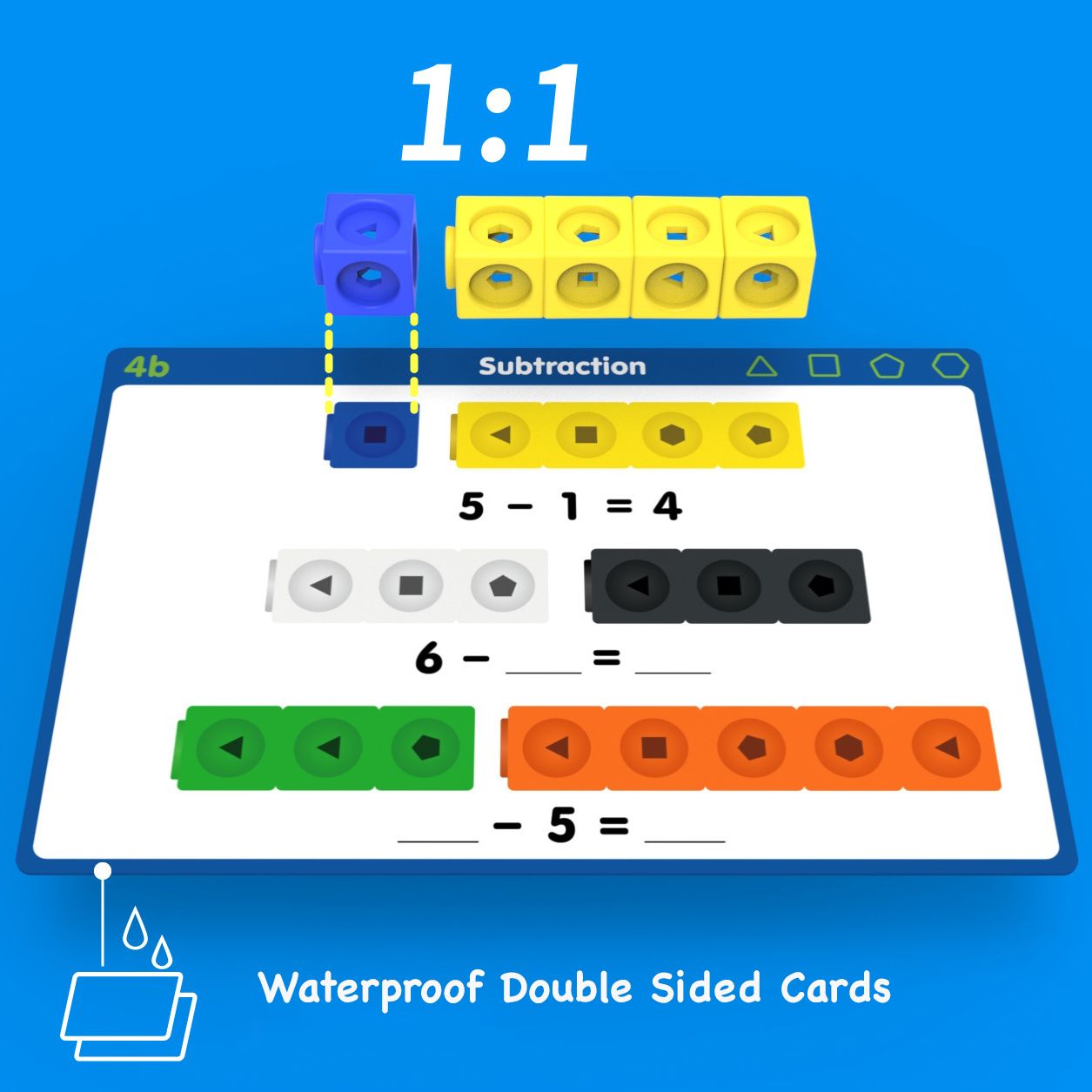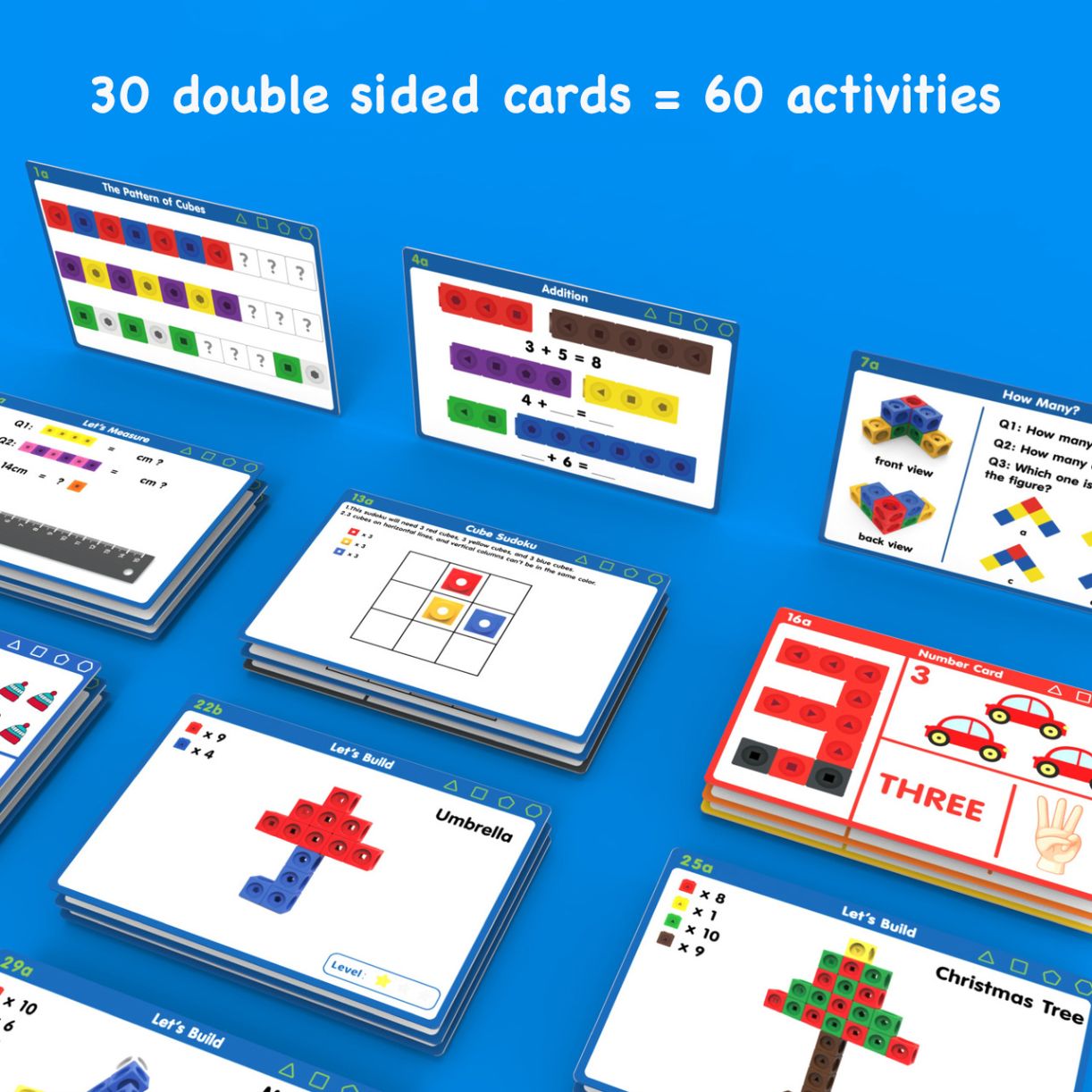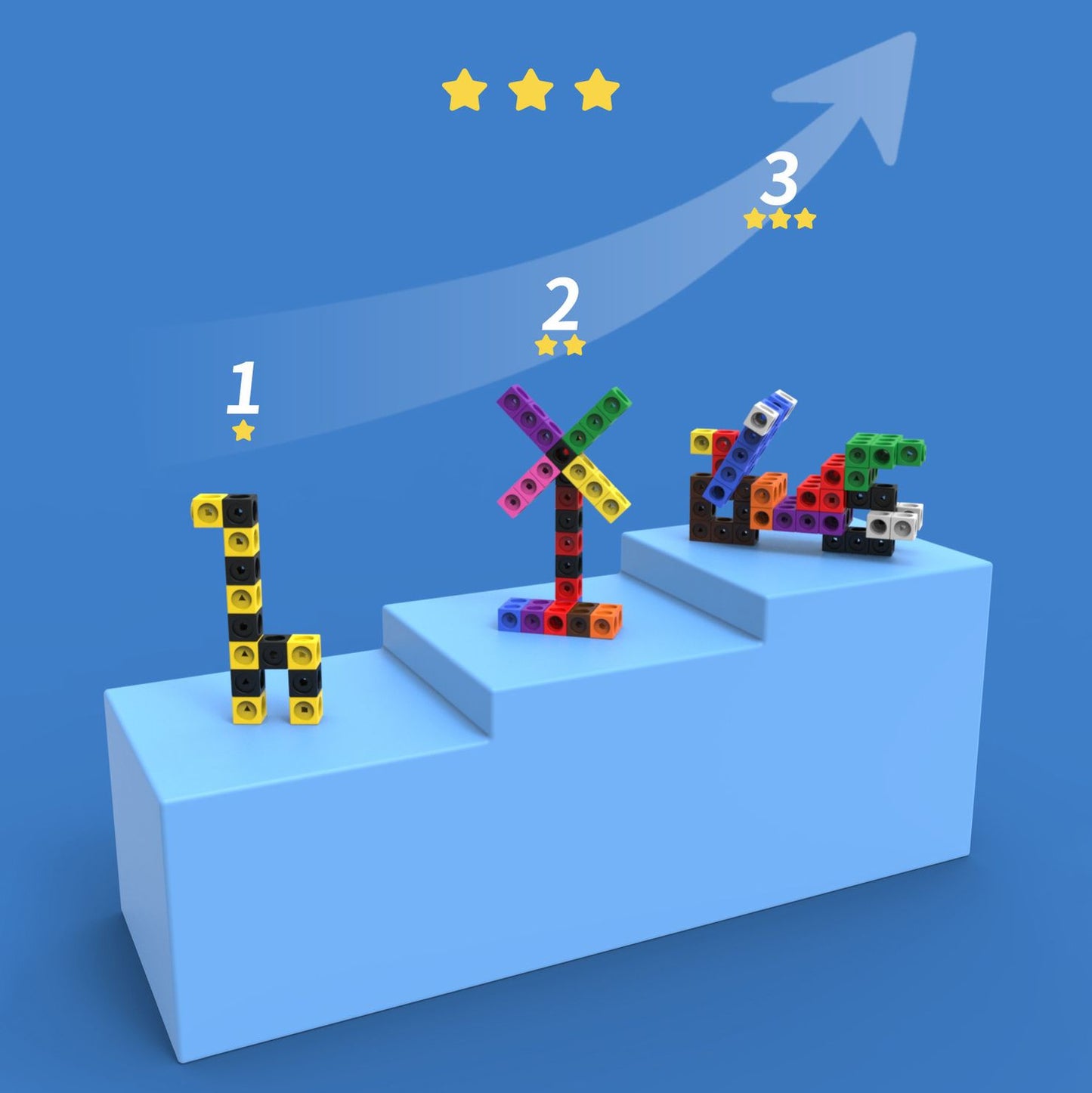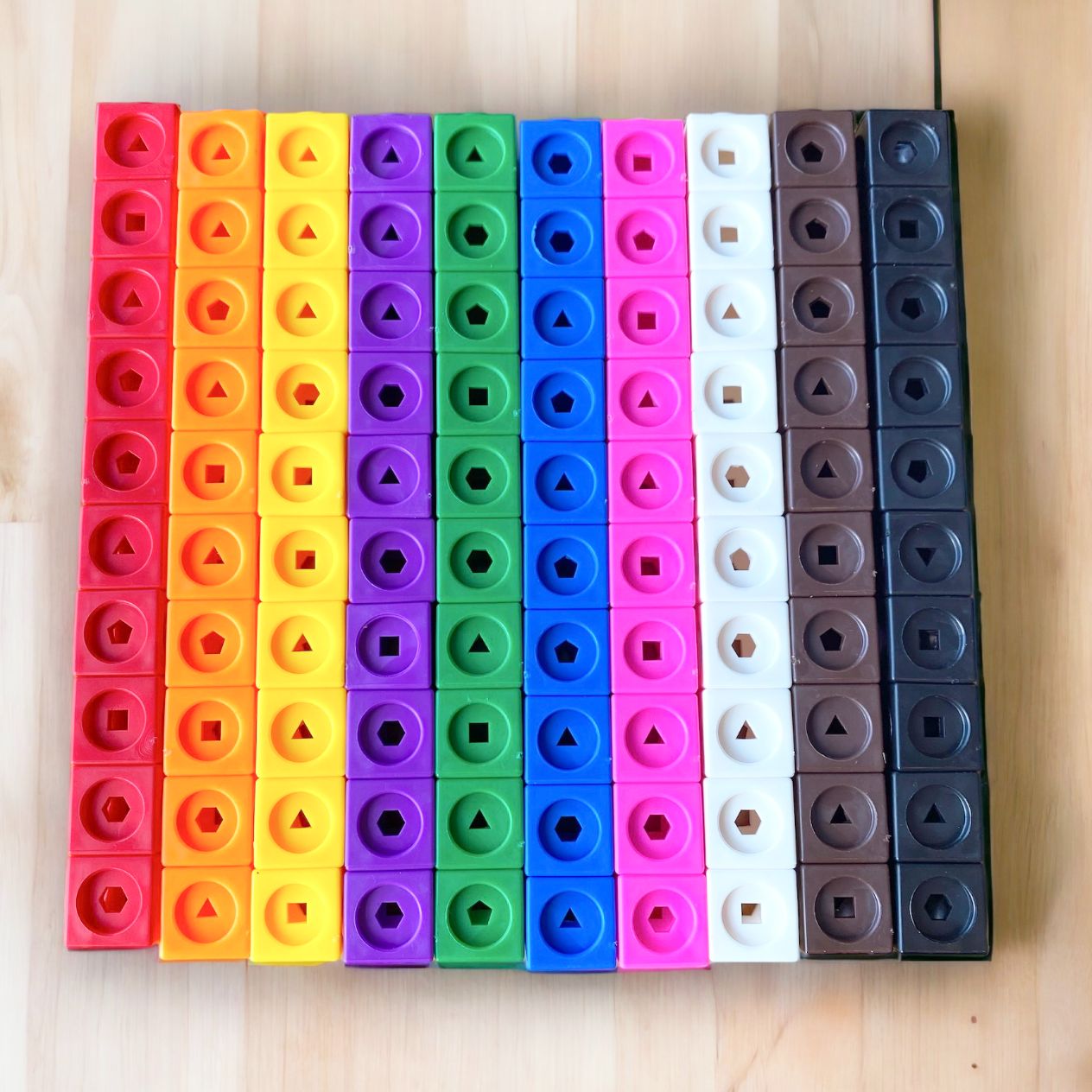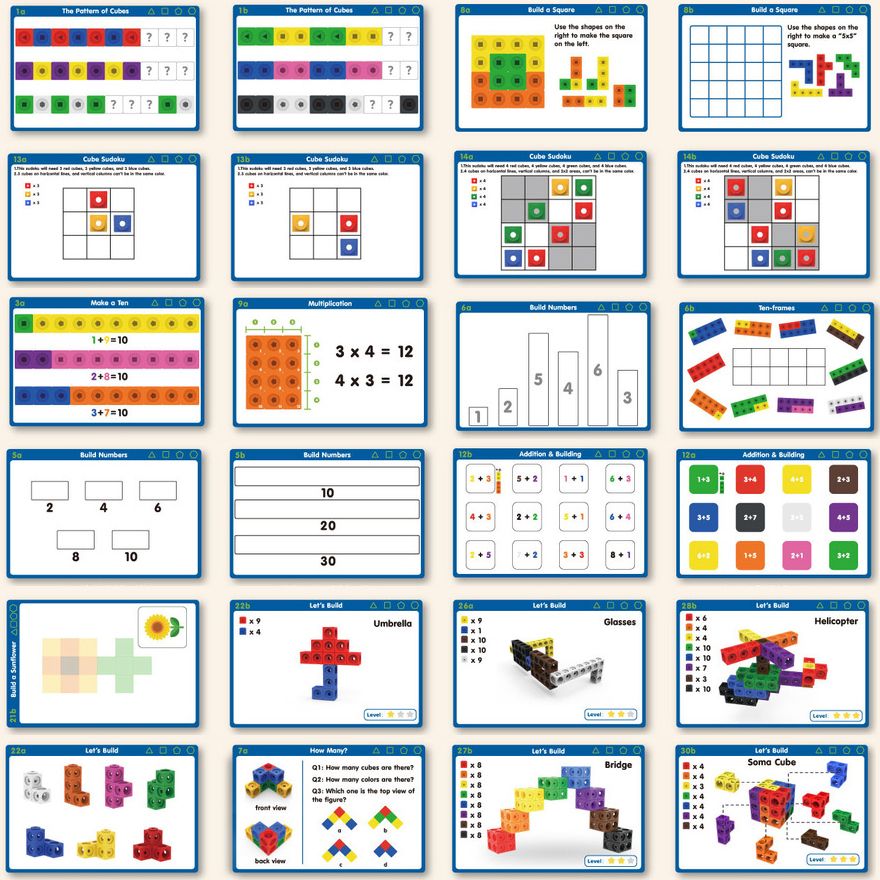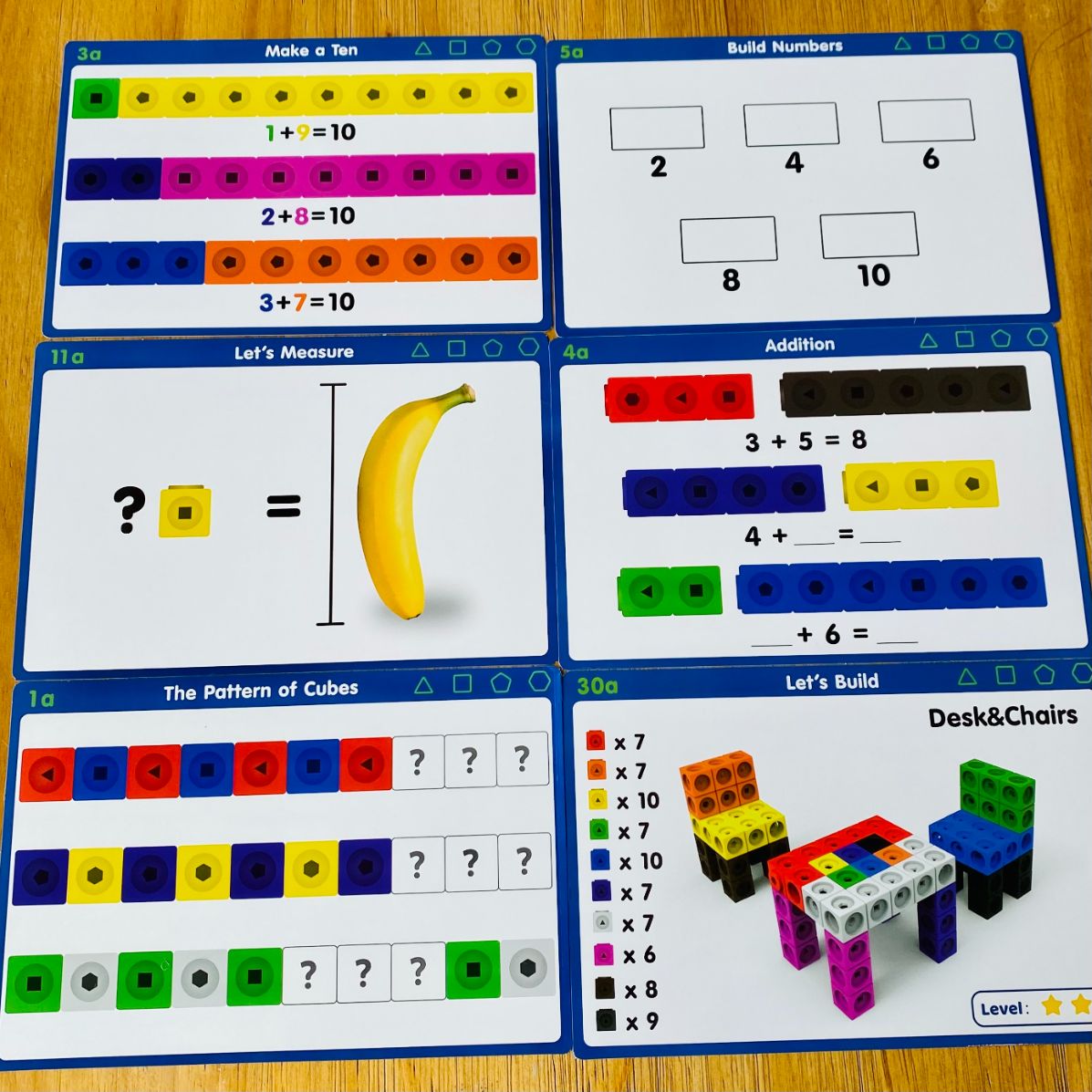 Linking Cubes with 30 Double-Sided Question Activity Cards