Wooden Math Number and Fraction Montessori Math Learning Stick
Tax included.
Introducing our Math Number & Fraction Montessori Wooden Sticks – the perfect educational tool to ignite a love for math in your little ones! Crafted with precision and designed to enhance early learning, these wooden sticks bring the Montessori method to life, making math enjoyable and engaging for children.

Key Features:

Montessori-Inspired Learning: Our wooden sticks are designed based on the renowned Montessori approach, promoting hands-on, self-directed learning. This method encourages children to explore mathematical concepts at their own pace, fostering a deep understanding of numbers and fractions.

Multi-Purpose Functionality: This set of wooden sticks is a versatile math resource. Children can use them to learn counting, addition, subtraction, and even delve into the world of fractions. The tactile nature of the sticks makes abstract mathematical concepts tangible and accessible.

Durable and Sustainable: Crafted from high-quality, sustainable wood, these sticks are built to withstand the rigors of enthusiastic learning. The smooth finish ensures a safe and comfortable grip for little hands, while the durability guarantees long-lasting educational fun.

Vibrant Colors: Each wooden stick is vibrantly colored, adding a visual element to the learning process. The bright hues not only capture a child's attention but also aid in distinguishing between different numbers and fractions, making learning both enjoyable and visually stimulating.

Why Choose Our Math Number & Fraction Montessori Wooden Sticks:

Early Learning Advantage: Give your child a head start in math with a tool designed specifically for early learners.

Hands-On Engagement: Encourage active learning and exploration through tactile experiences, promoting a deeper understanding of mathematical concepts.

Montessori Excellence: Inspired by the Montessori philosophy, our wooden sticks provide a holistic approach to math education, fostering a love for learning from an early age.

Quality You Can Trust: Crafted from durable, sustainable materials, our wooden sticks are built to last, ensuring countless hours of educational enjoyment.

Make math an adventure for your little one with our Math Number & Fraction Montessori Wooden Sticks. Invest in their future, one stick at a time!
View full details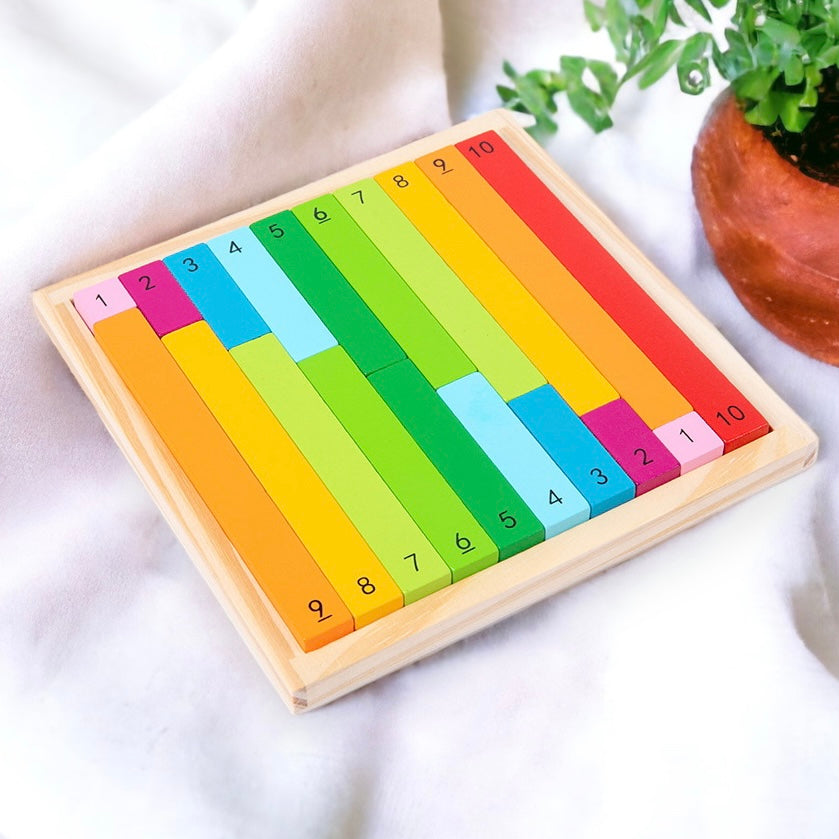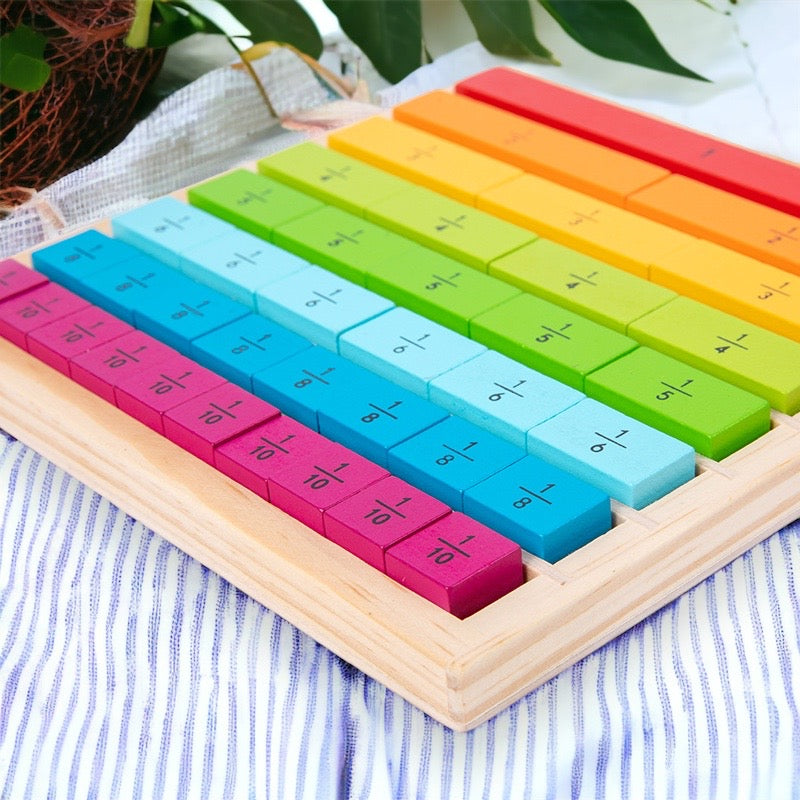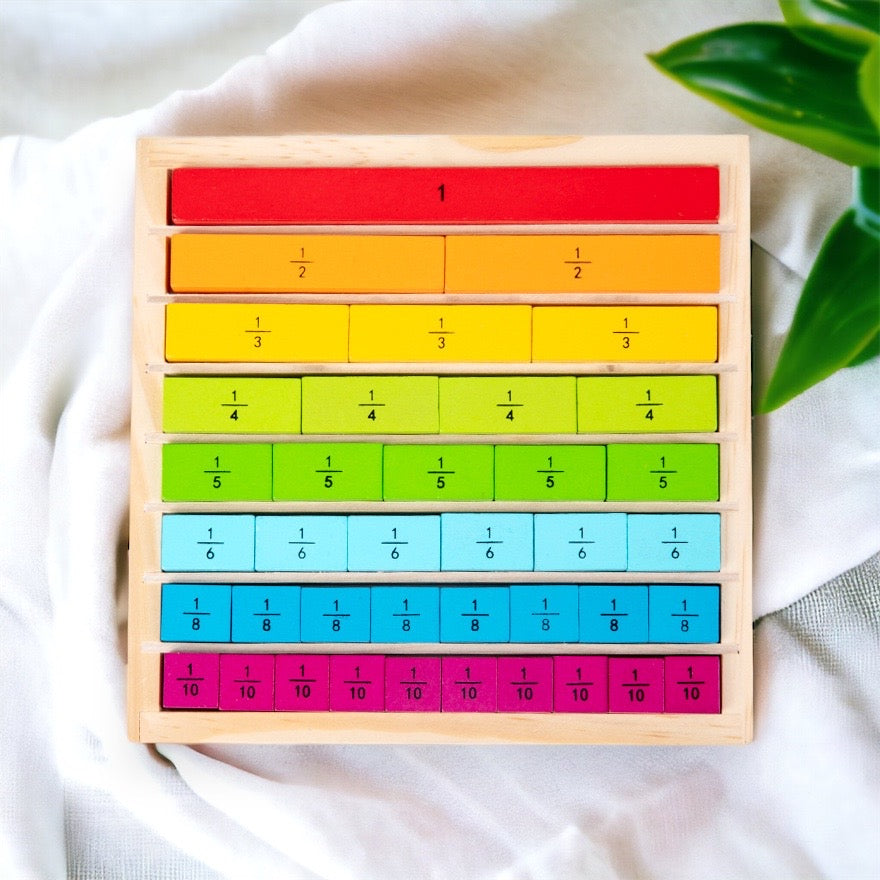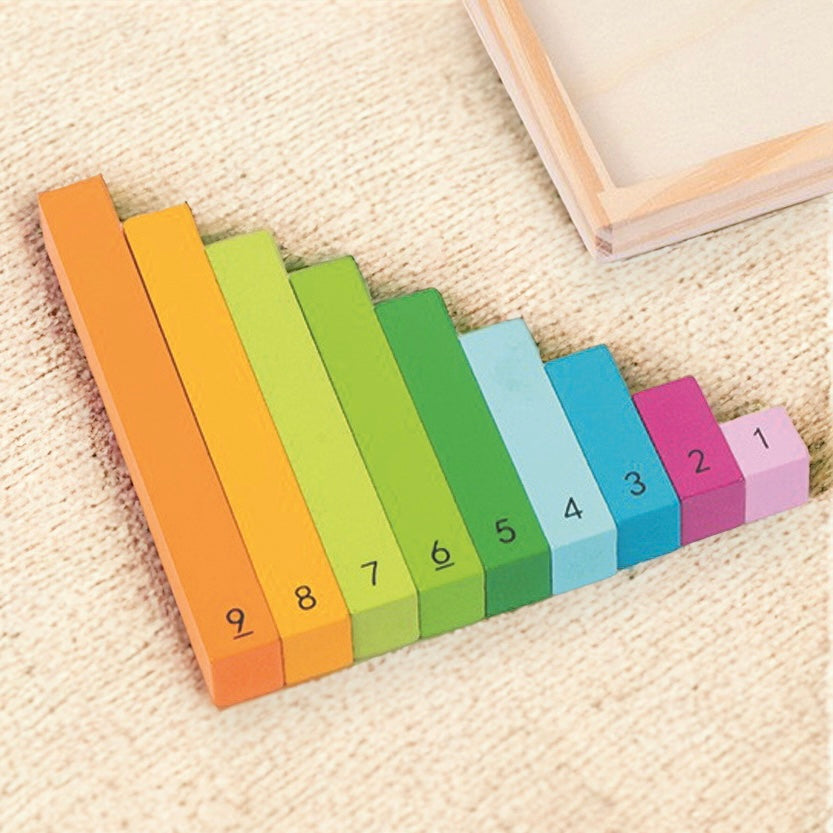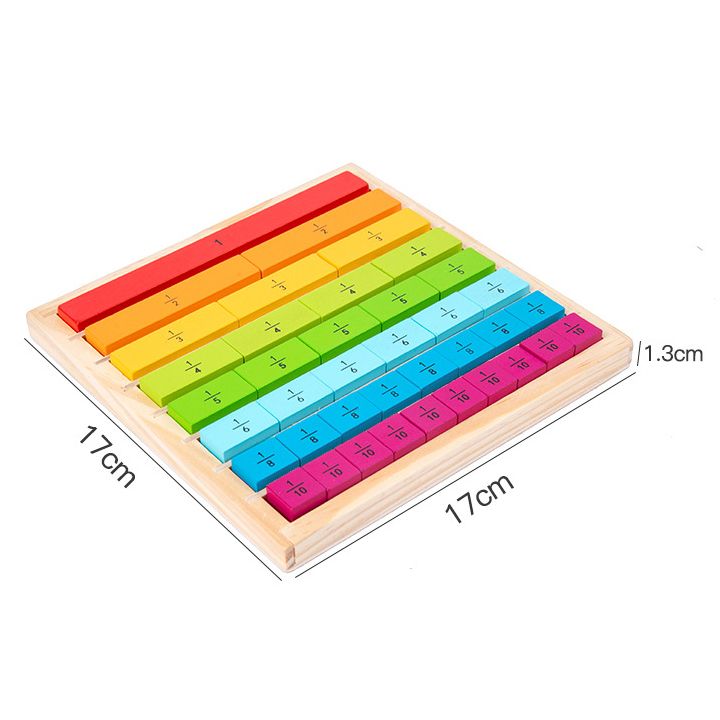 Wooden Math Number and Fraction Montessori Math Learning Stick