Crib Stroller Bed Rattle Hanging Mother goose Toy.
Tax included.
Let our Mother Goose Toy take your little one on a whimsical journey, whether they are in their stroller or crib. With its gentle rattle and convenient hanging design, its the perfect companion for any adventure.

Introducing our versatile Crib Stroller Bed Rattle Hanging Mother Goose Toy, the perfect addition to your baby's toy collection. This multi-functional hanging toy can be easily attached to strollers, cribs or even used as a rattle during playtime. The charming design features a mother goose holding onto her beloved gosling, designed with soft yet durable fabric that will withstand all those curious little hands and mouths exploring its textures. With its captivating appearance and gentle rattling sound, this hanging toy is sure to make your baby smile with delight while also aiding in their sensory development. Upgrade your child's playtime experience today by adding this must-have stroller and crib hanging toy into their daily routine!

Versatile use: This crib stroller bed rattle hanging mother goose toy can be used as a stroller or crib hanging toy, providing entertainment for your little one on the go
Stimulating sensory development: The bright colors and soft textures of this rattling toy encourage exploration and stimulate sensory development in babies
Soothing comfort: The gentle sounds of the rattles provide a soothing effect that helps calm fussy infants, making it an ideal choice for naptime or bedtime
Durable construction: Made from highquality materials, this hanging mother goose toy is designed to withstand daily wear and tear while keeping your baby entertained for hours on end




This is super cute stroller, crib or cot hanging toy. It is designed with great attention to detail. Super soft to touch. Colour pleasant to the eye. The green leaf makes crinkly sound, while the there is a soft rattle in the mother goose and the star makes a cute peep when pressed. 

Together with its muted pleasing colours, this toy will help to attract the infant's attention as well as develop their sense of hearing. The size of all the hanging items are designed to fit comfortably in the little one's hands.

✅ Top benefits of a rattle:-




Develop the little one's auditory and rhythmic perceptions because of its attractive sound.
Teaches cause and effect Lightly moving a rattle usually activates a sound, which provides immediate auditory feedback. By providing instant feedback, babies learn that their actions (moving the rattle) cause a reaction (sound). Because rattles are so easy to operate, they are the first toys that show babies they can manipulate their environment.
And when babies reach for the rattle, this simple exercise plays an important role in baby's development. Babies will very soon realise that they are capable of holding and moving the object. As simple as it may seem, it is with this activity that the baby's hearing, sight, motor coordination and reasoning skills are strengthened

Material:Polyester

Product size: 25cm

Weight : 100g

🎈1 crib / stroller hanging toy




Shipping from Singapore
View full details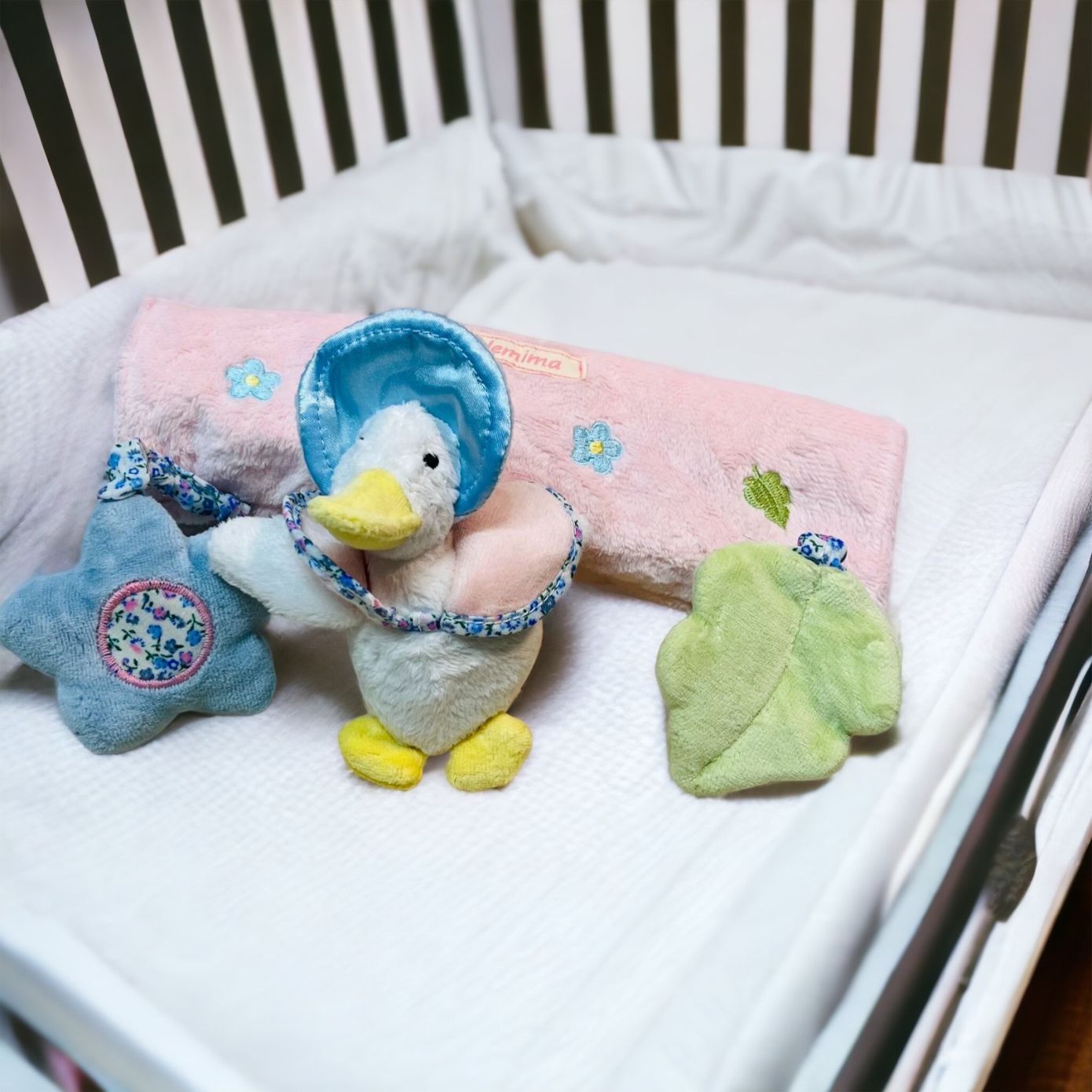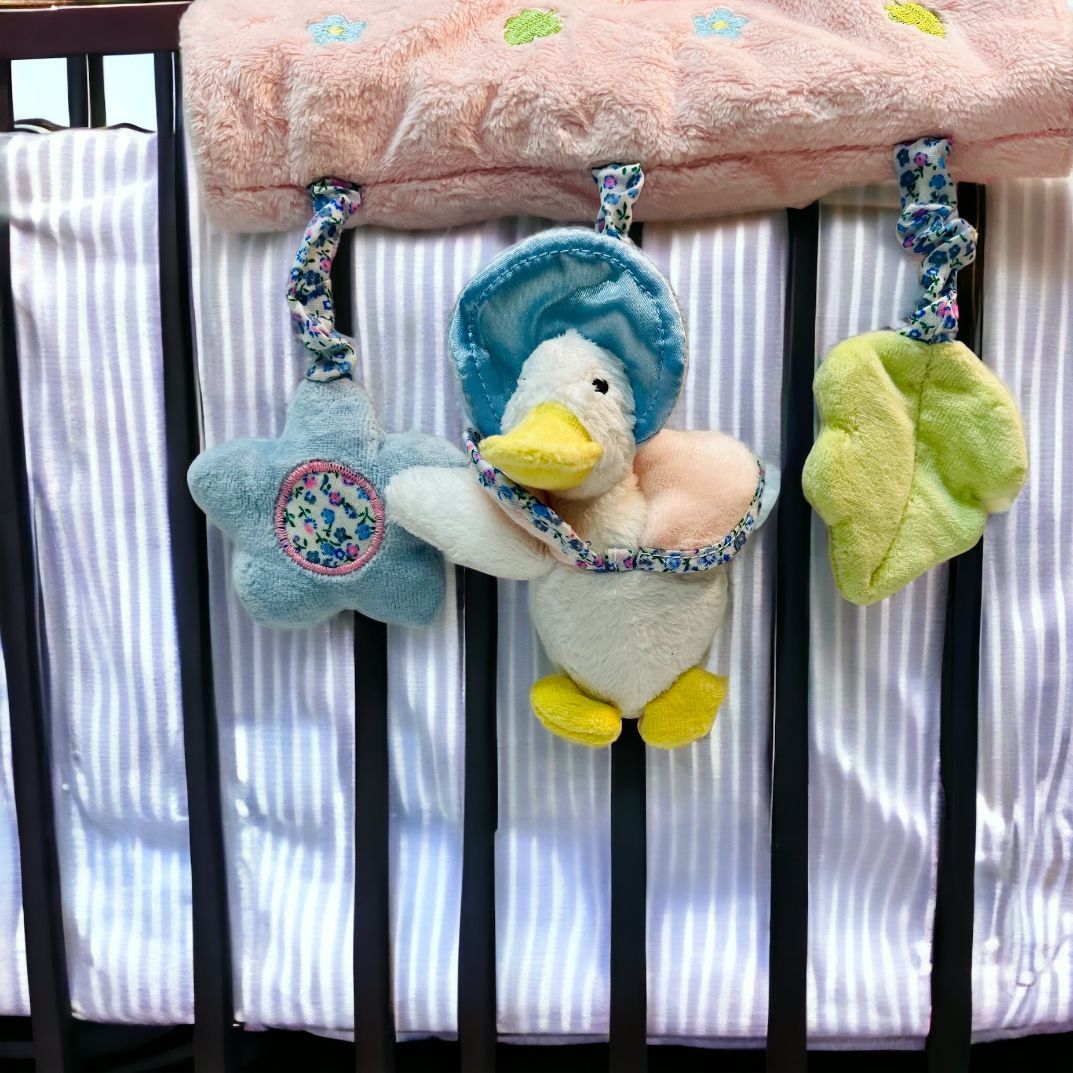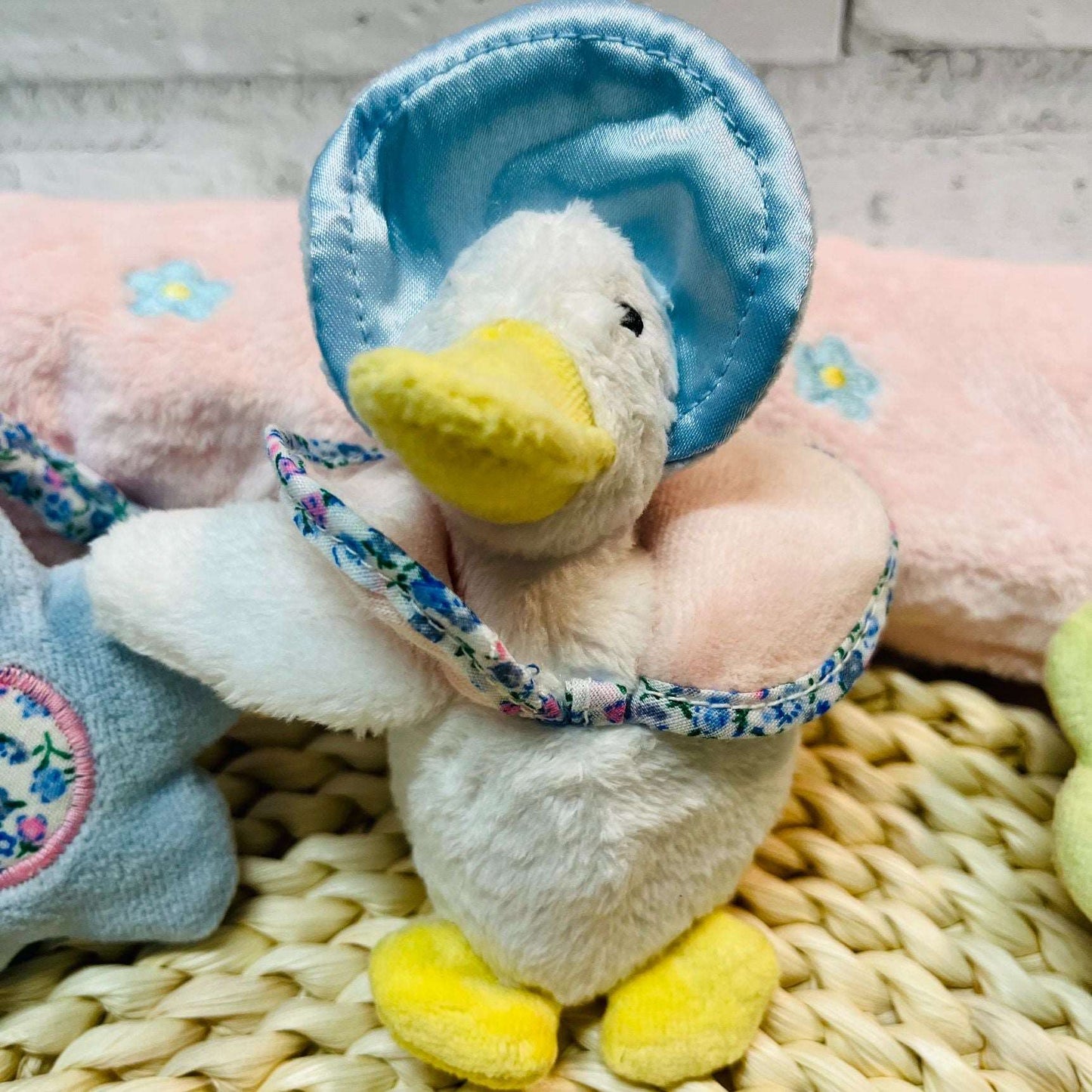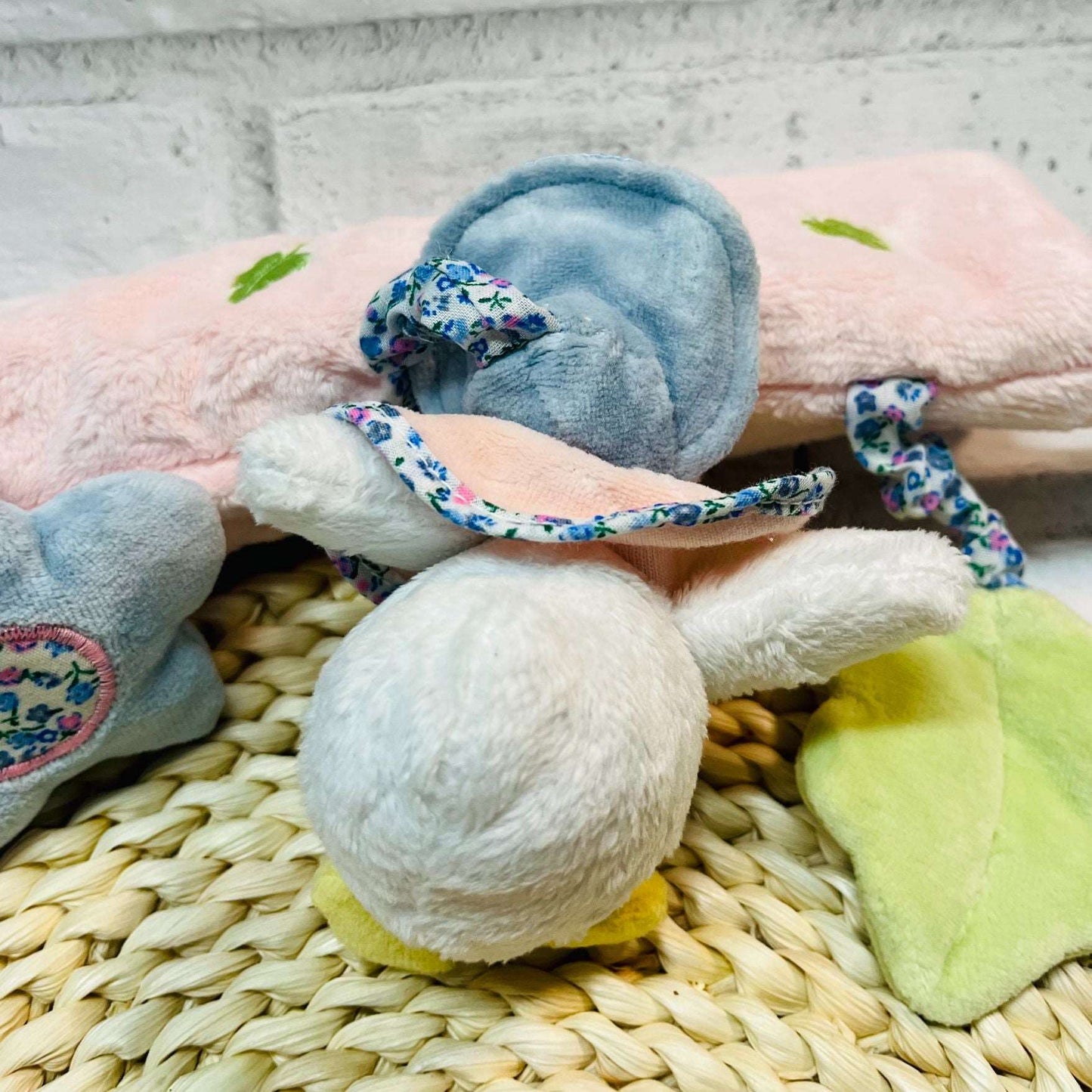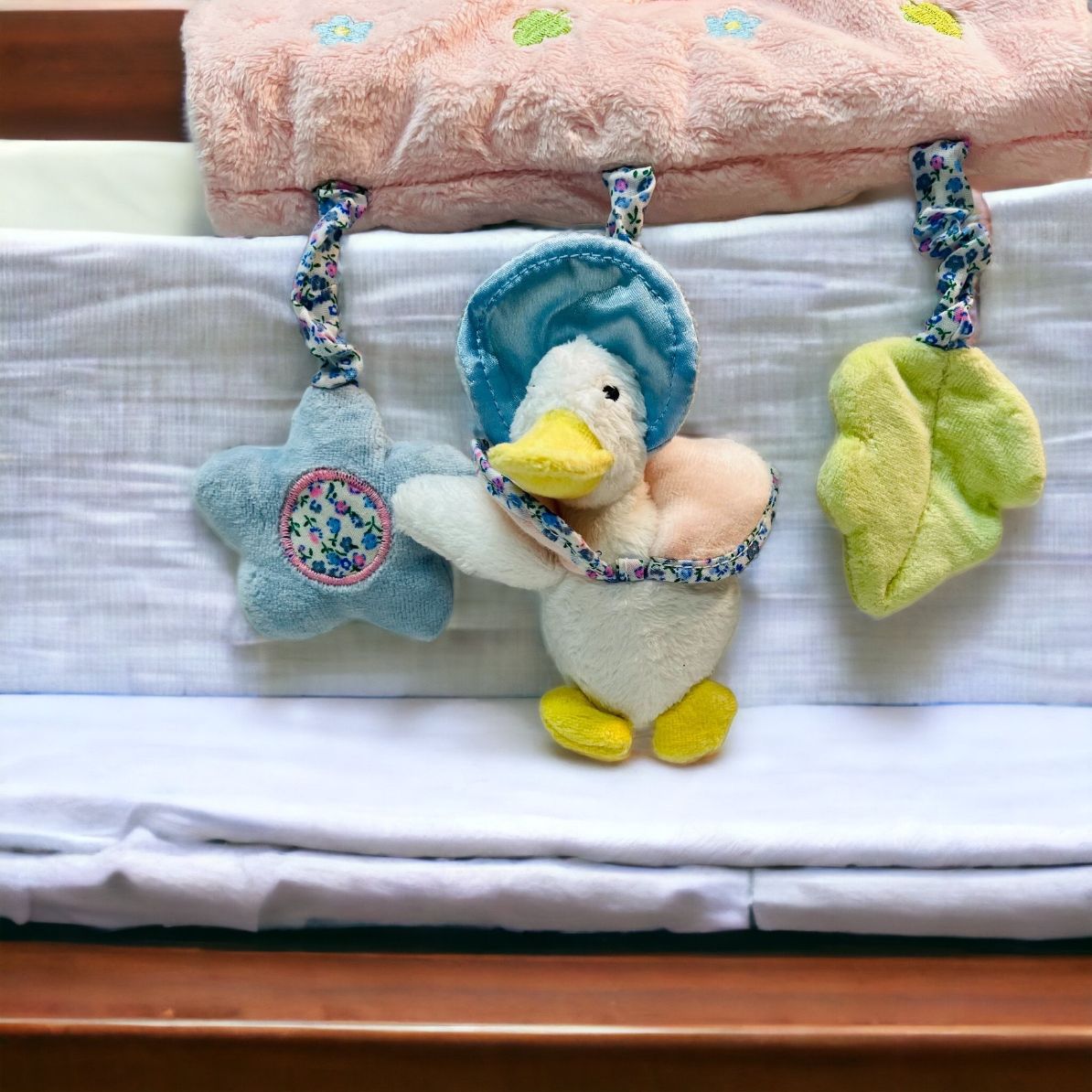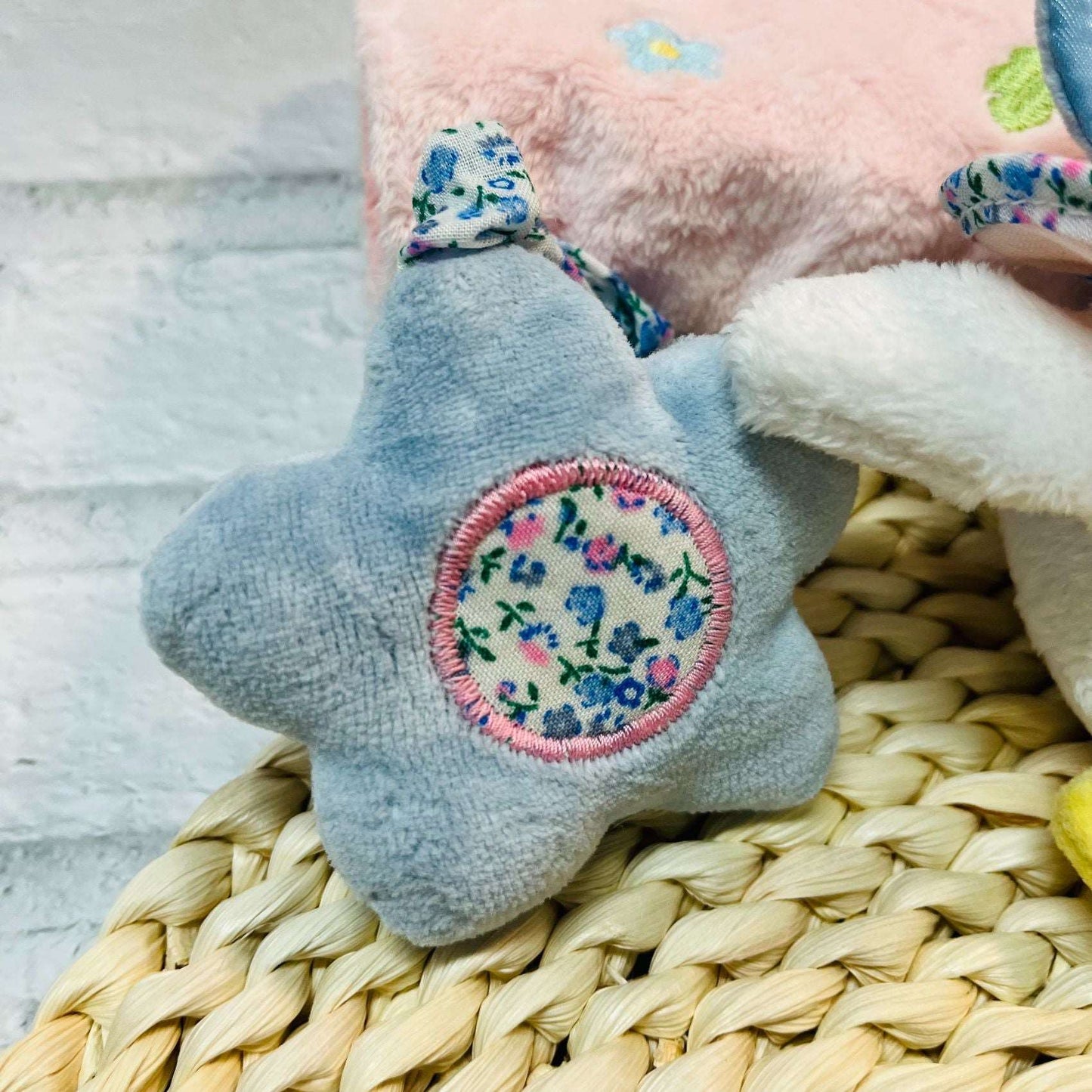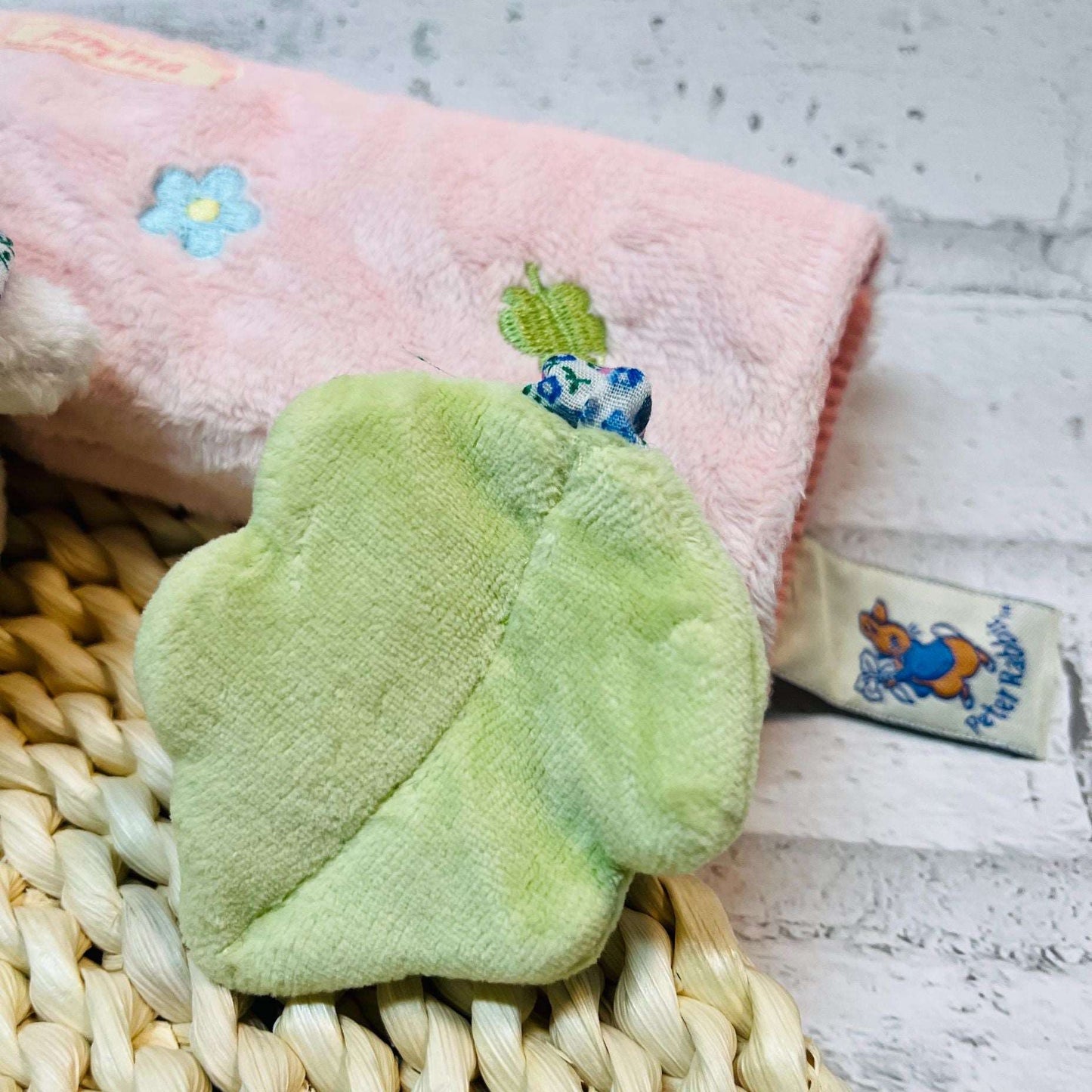 Crib Stroller Bed Rattle Hanging Mother goose Toy.