Multifunctional Wooden Threading, Shape Sorting, Rattle Toy. Baby Toy.
Tax included.
Unlock the magic of playtime with our multifunctional wooden toy - a perfect blend of learning and fun that hones your baby's fine motor skills through shape sorting and threading activities.

Introducing our multifunctional wooden threading, shape sorting, and rattle toy – the perfect addition to your baby's playtime activities. Made with high-quality wood materials, this versatile toy will keep your little one entertained for hours on end while helping them develop fine motor skills and hand-eye coordination. The bright and colourful shapes are specifically designed for easy grasping by tiny hands as well as encouraging their colour recognition abilities. In addition to its sensory features, the threading aspect of the toy helps promote problem-solving skills in children aged 6 months old and up. Our wooden toy is a must-have for any conscious parent who wants to provide their child with an engaging yet educational experience during playtime sessions!

This multifunctional wooden toy promotes fine motor skills and hand eye coordination in babies, while also providing entertainment with its rattle feature
The shape sorting aspect of this toy helps develop cognitive abilities and problemsolving skills in infants
Made from natural materials, this wooden threading toy is a safe and ecofriendly option for parents who value sustainability
With multiple functions in one toy, it offers great value for money and can keep young children engaged for hours on end




This is a 3 in 1 function wooden toy. Children can thread through the shapes. Sort the shapes and place them through the shape sorter or use the toy as a rattle when the shape blocks are all inside.

Shape sorting allows your child to strengthen their hand-eye coordination, fine motor and problem-solving skills, as well develop their vocabulary knowledge (e.g. being able to identify and name shapes).

Threading is also great way to strength the children's fine motor skills and hand-eye coordination. The development of good fine motor skills can help greatly with day-to-day activities. It also helps children develop better concentration and focus needed 

The rattling sound in the sort attracts and motivates babies and toddlers. This sound toy attracts attention. Its main objective is to develop the little one's auditory and rhythmic perceptions. It can also teach cause and effect Lightly moving a rattle usually activates a sound, which provides immediate auditory feedback. By providing instant feedback, babies learn that their actions (moving the rattle) cause a reaction (sound). Because rattles are so easy to operate, they are the first toys that show babies they can manipulate their environment.

Our toy is made from high quality natural solid wood which is meant for lasting durable play. They are designed with great attention to detail, each are smooth, polished and burr-free pieces. The threading tool is a rounded but not sharp and size is designed to be just nice for your little one's fingers' grip.

Material: Wood

Box size: 9*9.5*14cm

Product size : 9*9cm,Pentagon:2.6*2.6cm,Star;3.1*3.1cm,Heart:2.7*2.4cm,Cross:2.8*2.8cm,Circle:2.7*2.1cm,Threading tool:54cm

Weight: 142g

Include:

🎈1 Wooden shape sorter / rattle

🎈5 Wooden shapes

🎈1 Threading tool

🎈1 Gift box




Shipping from Singapore
View full details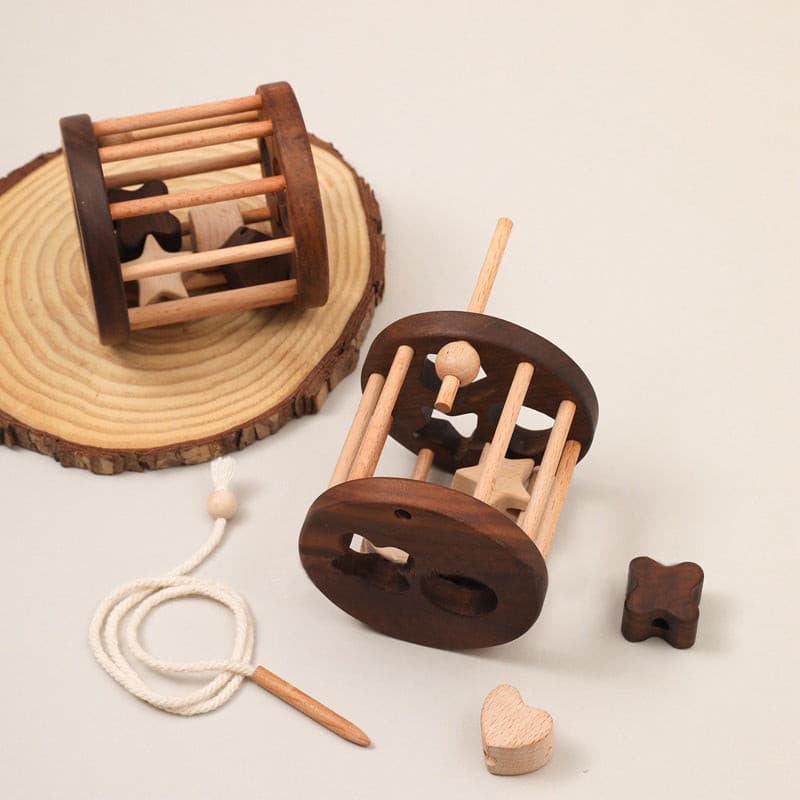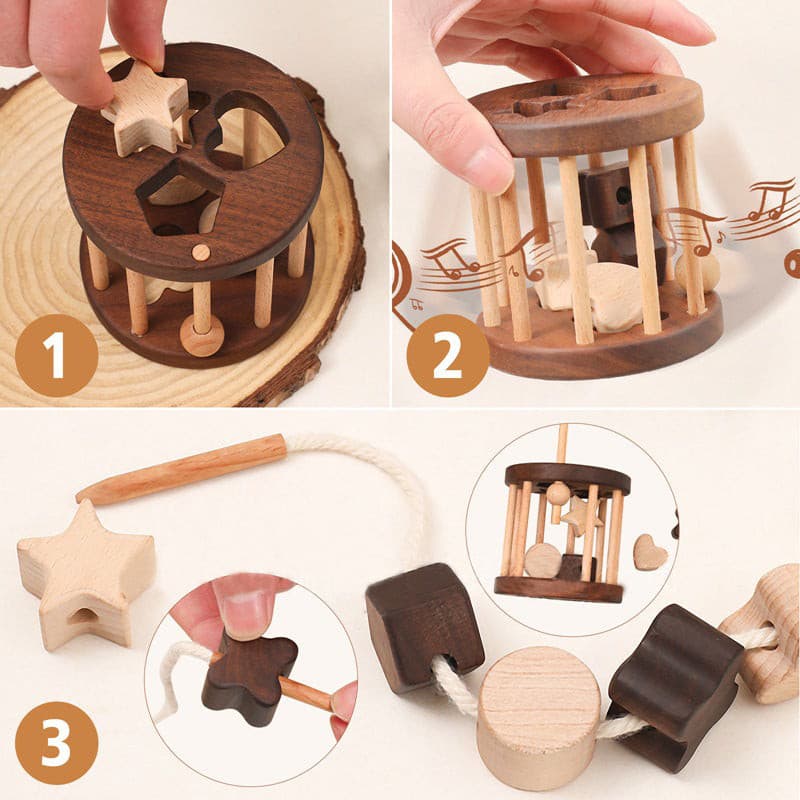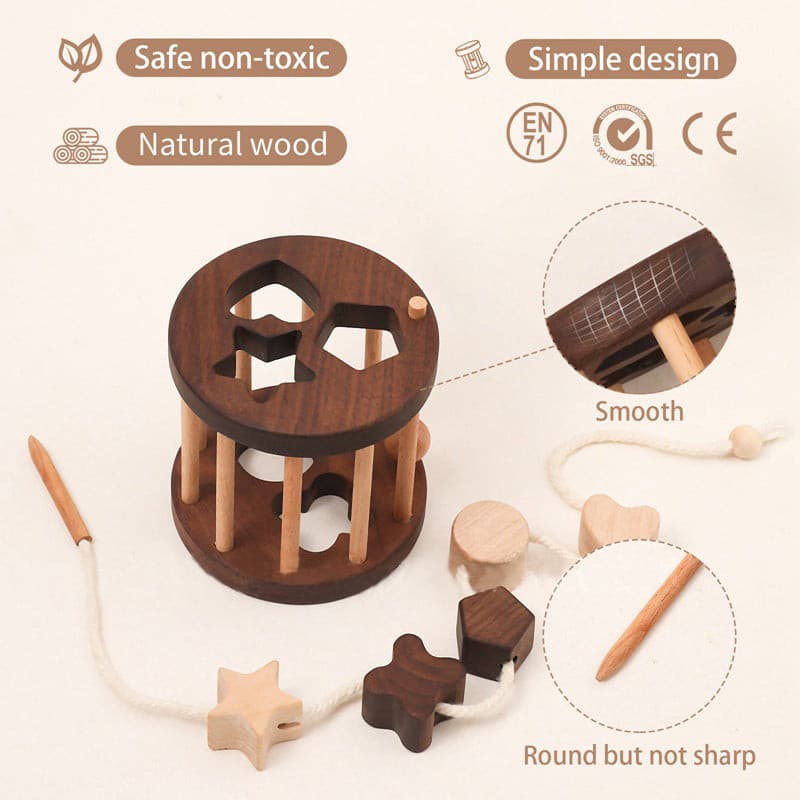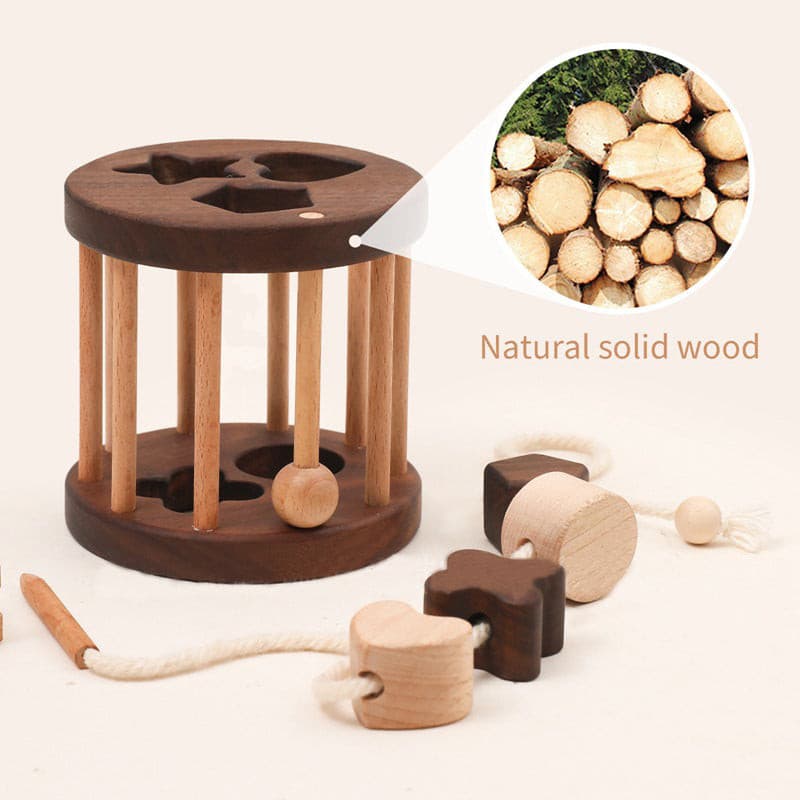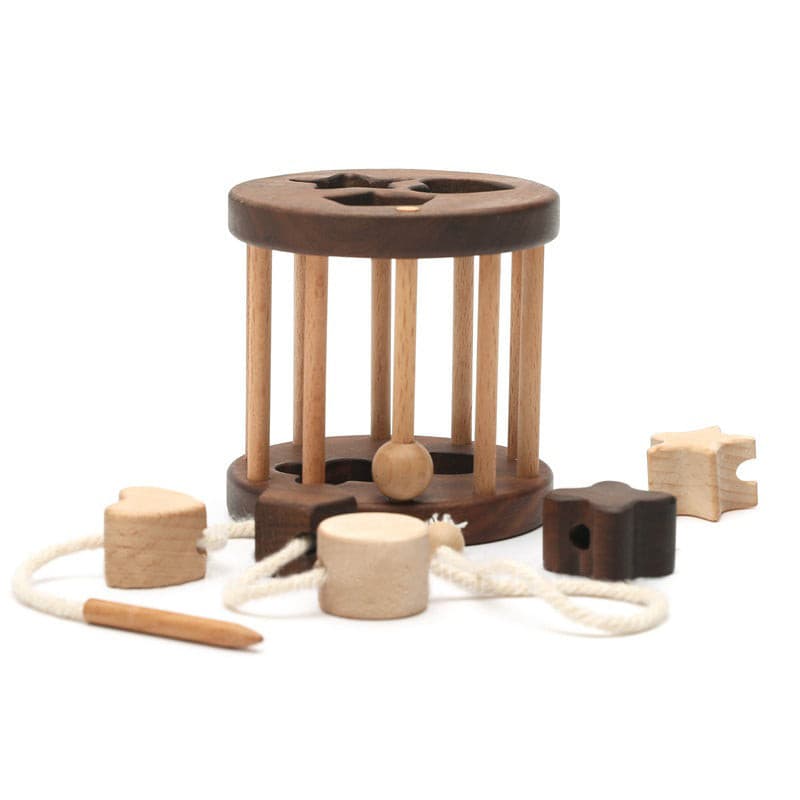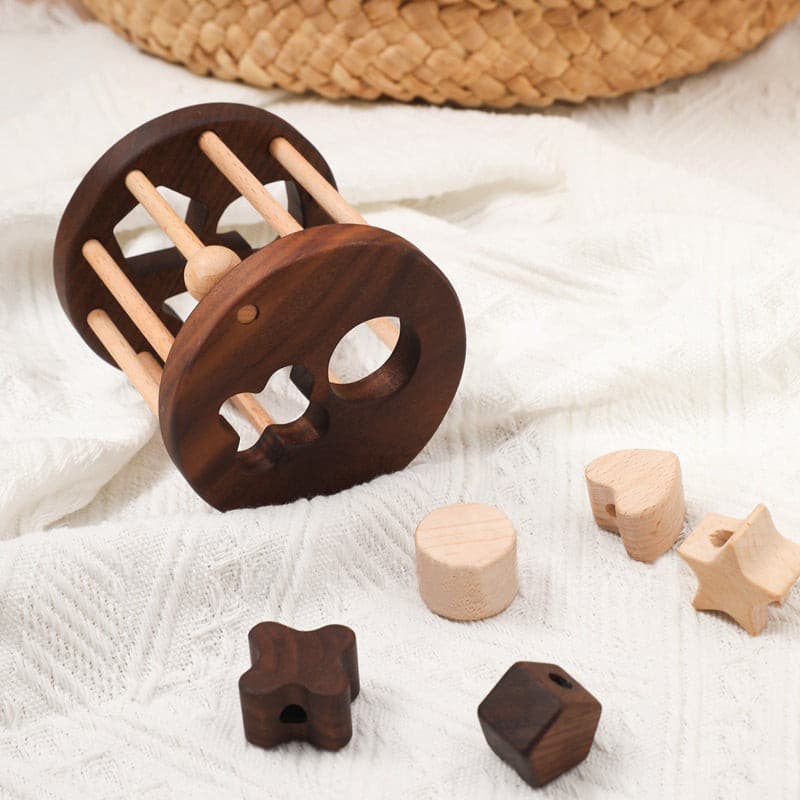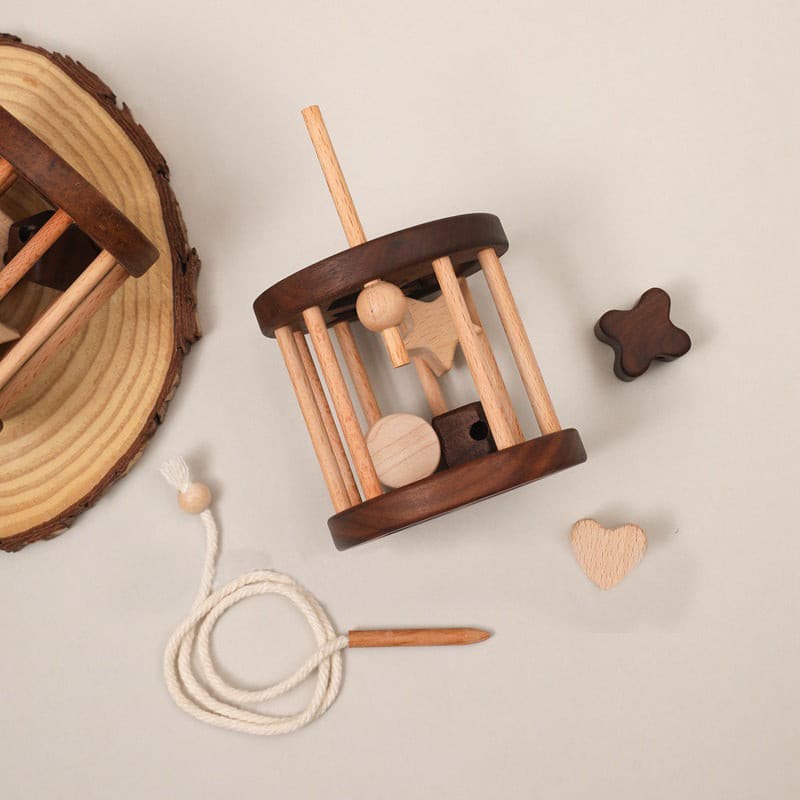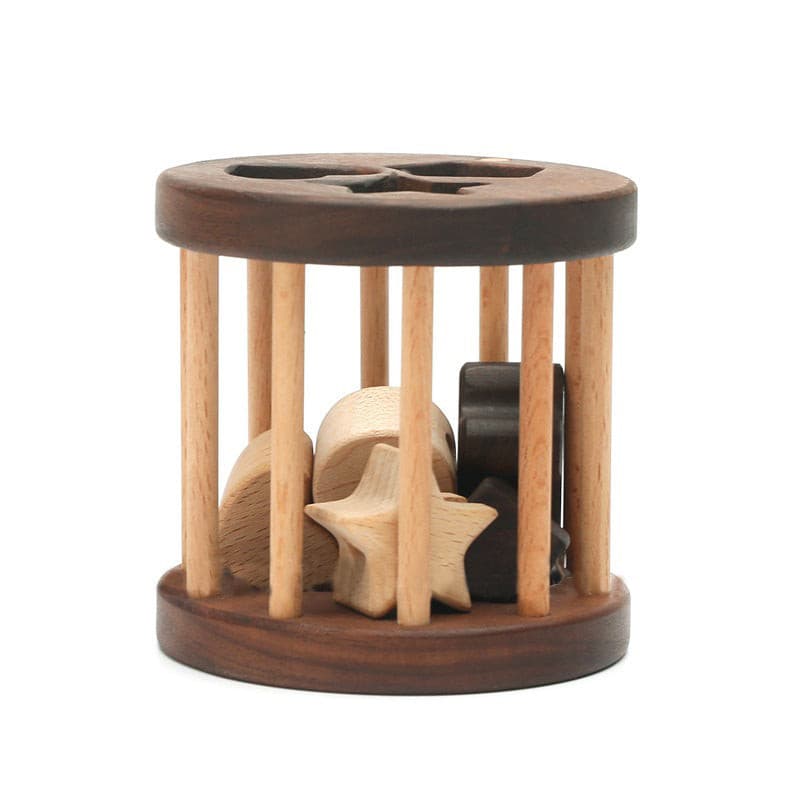 Multifunctional Wooden Threading, Shape Sorting, Rattle Toy. Baby Toy.