Belgium Brand. Nattou Baby Dog Rattle Soft Toy Plushie.
Tax included.
Bring a smile to your little ones face with the Nattou Baby Dog Rattle - the perfect soft toy and vegan certified baby gift for endless snuggles and playtime fun!

Introducing the Nattou Baby Dog Rattle Soft Toy Plushie, the perfect companion for your little one! Made with vegan certified materials, your baby can safely enjoy hugging and playing with this adorable soft toy. Its charming design will captivate your child's attention while stimulating their sensory development through its rattling sound. This plushie is not only a cute addition to any nursery but also makes an ideal gift choice for new parents or expecting moms-to-be. Trust in Nattou's commitment to providing high-quality products that are both safe and enjoyable for babies of all ages. Order yours today!

The Nattou Baby Dog Rattle Soft Toy Plushie is a perfect baby gift that will bring joy to both parents and babies
Made with high quality materials, this soft toy is gentle on delicate skin and ensures hours of playtime fun for your little one
As a vegan certified product, you can rest assured that it's an ethical choice for conscious parents who prioritise sustainability
With its adorable design and premium craftsmanship, the Nattou Baby Dog Rattle Soft Toy Plushie makes an excellent addition to any nursery or playroom collection




This cute soft toy is designed with great attention to detail. Super soft to touch. Colour pleasant to the eye. Fantastic soft toy or shower gift for the baby. It gives a soft rattling sound when shaken too. 




About Nattou Nattou is a Belgian brand of baby products that has specialised in the production of high-quality cuddly toys, educational toys, practical accessories and essentials for over 30 years. Nattou is Vegan certified and acquired the PETA-Approved Vegan logo. which means that Nattou doesn't use any animal materials and doesn't conduct tests on animals.

Stuffed animals are more than just toys. Children personifies them by giving them names and pretend play with them. With this strong bonding with the toy, they learn new things like how to care, how to socialize, how to share and how to empathize with another person.Through this role playing, their communication and social skills are strengthened.

✅ Stuffed animals also provide children with comfort, confidence, companionship and an avenue for them to express their emotions and thoughts. A stuffed animal may be your children's best friend or a safety blanket or an audience or even a very agreeable partner in crime.

Material:Polyester

Product size: 22cm * 22cm

Weight : 150g

🎈1 cuddly doggie soft toy rattle

 

Shipping from Singapore
View full details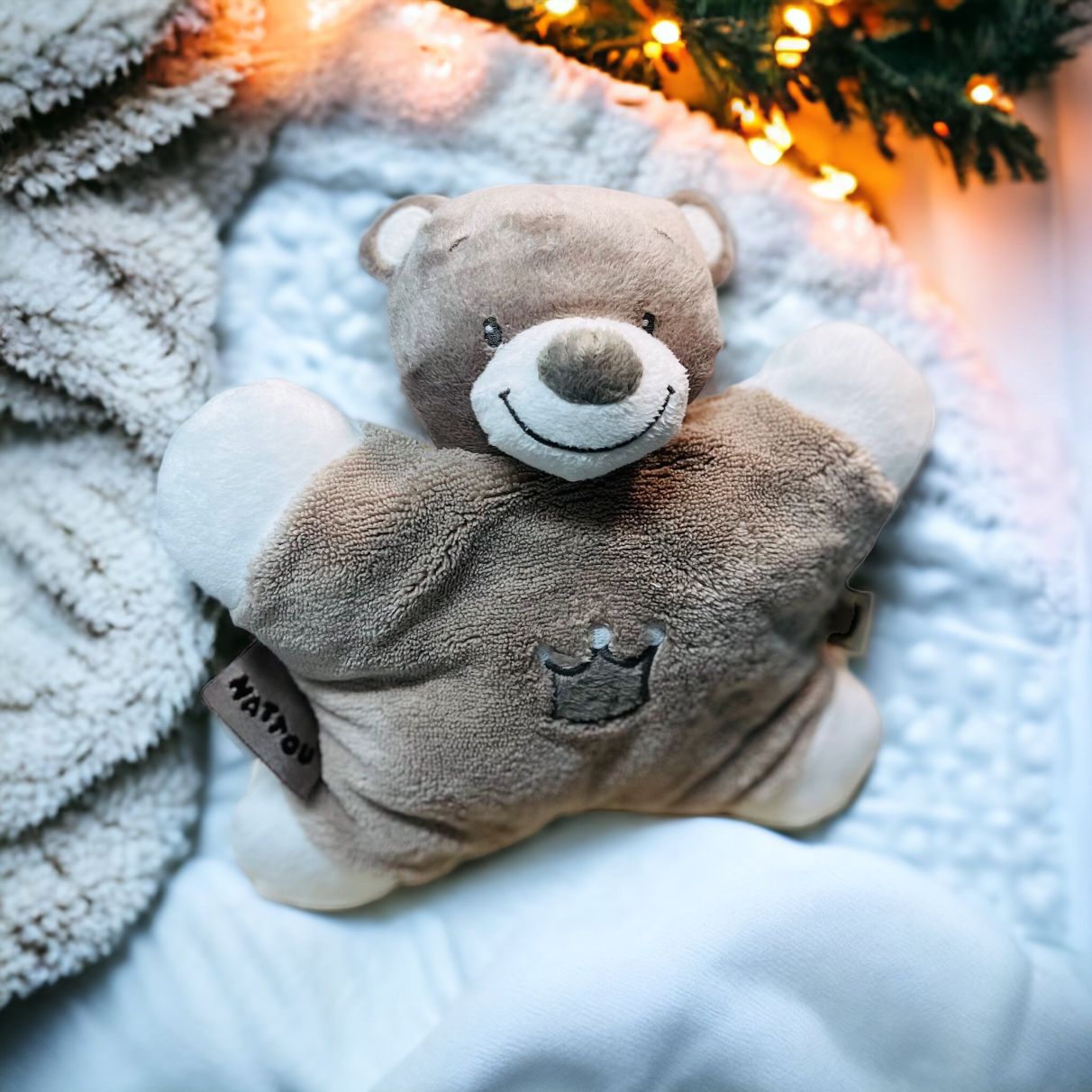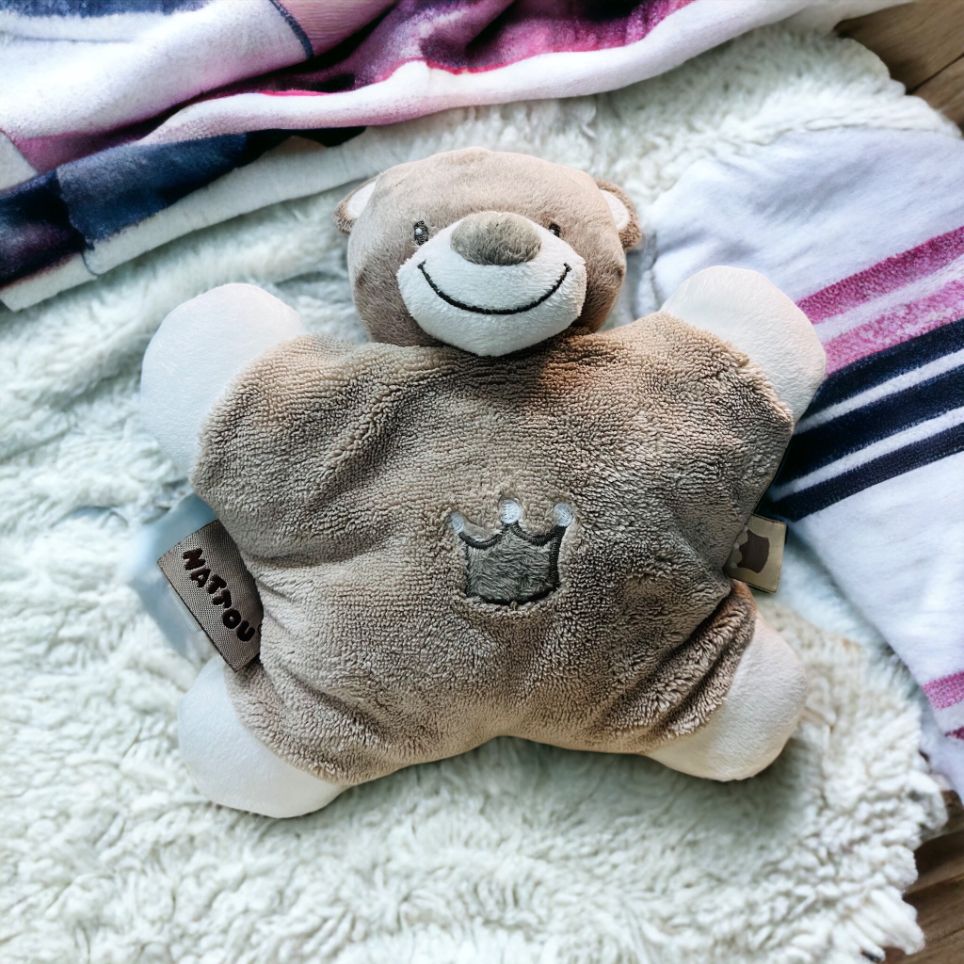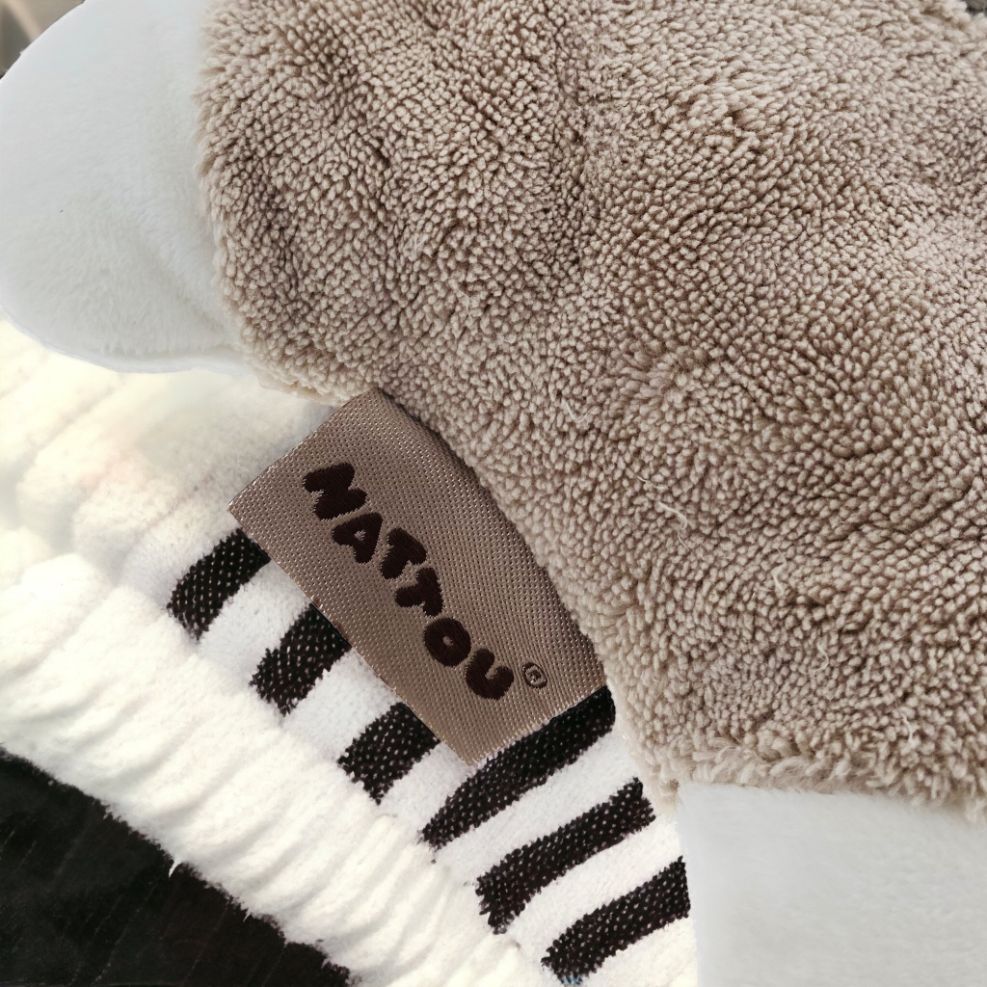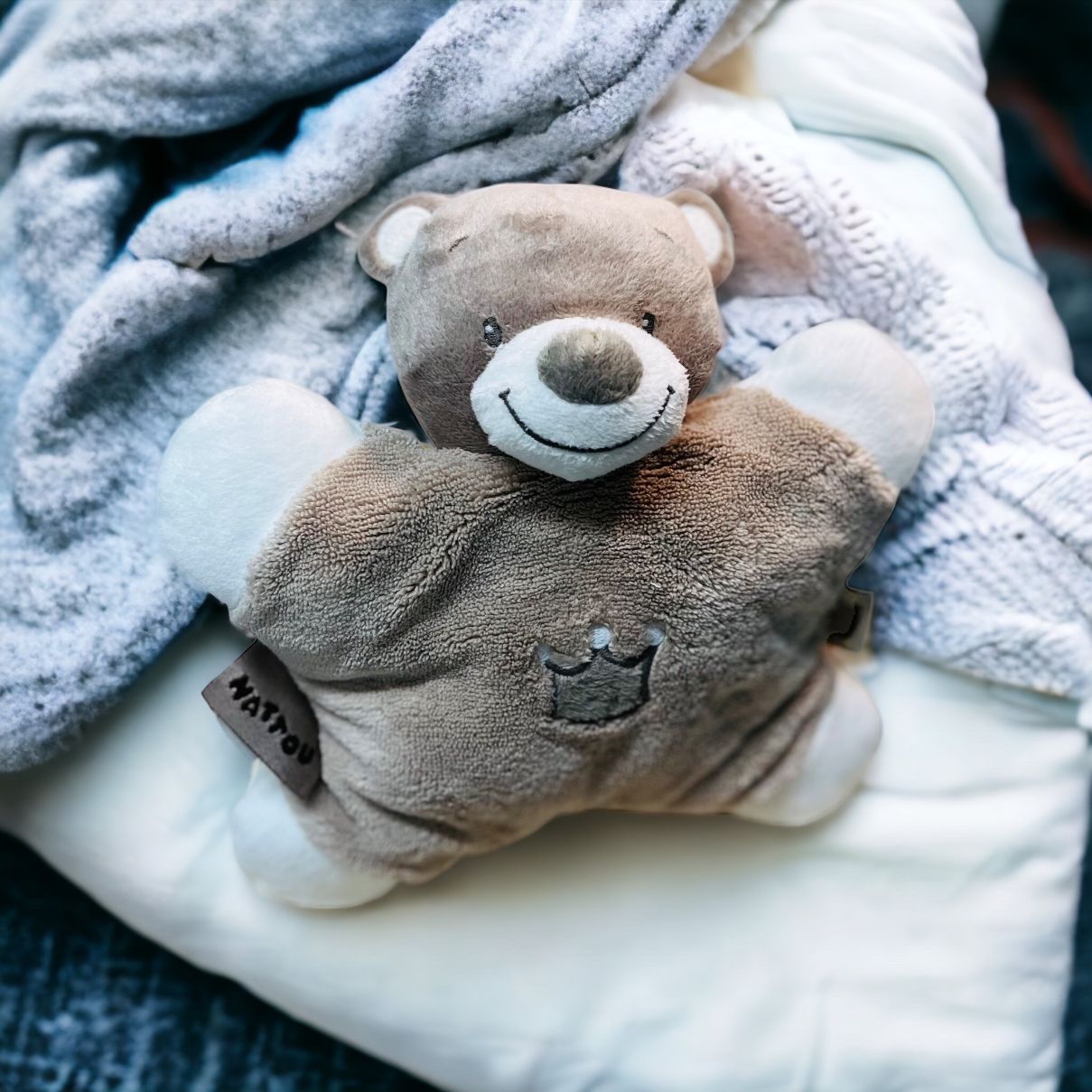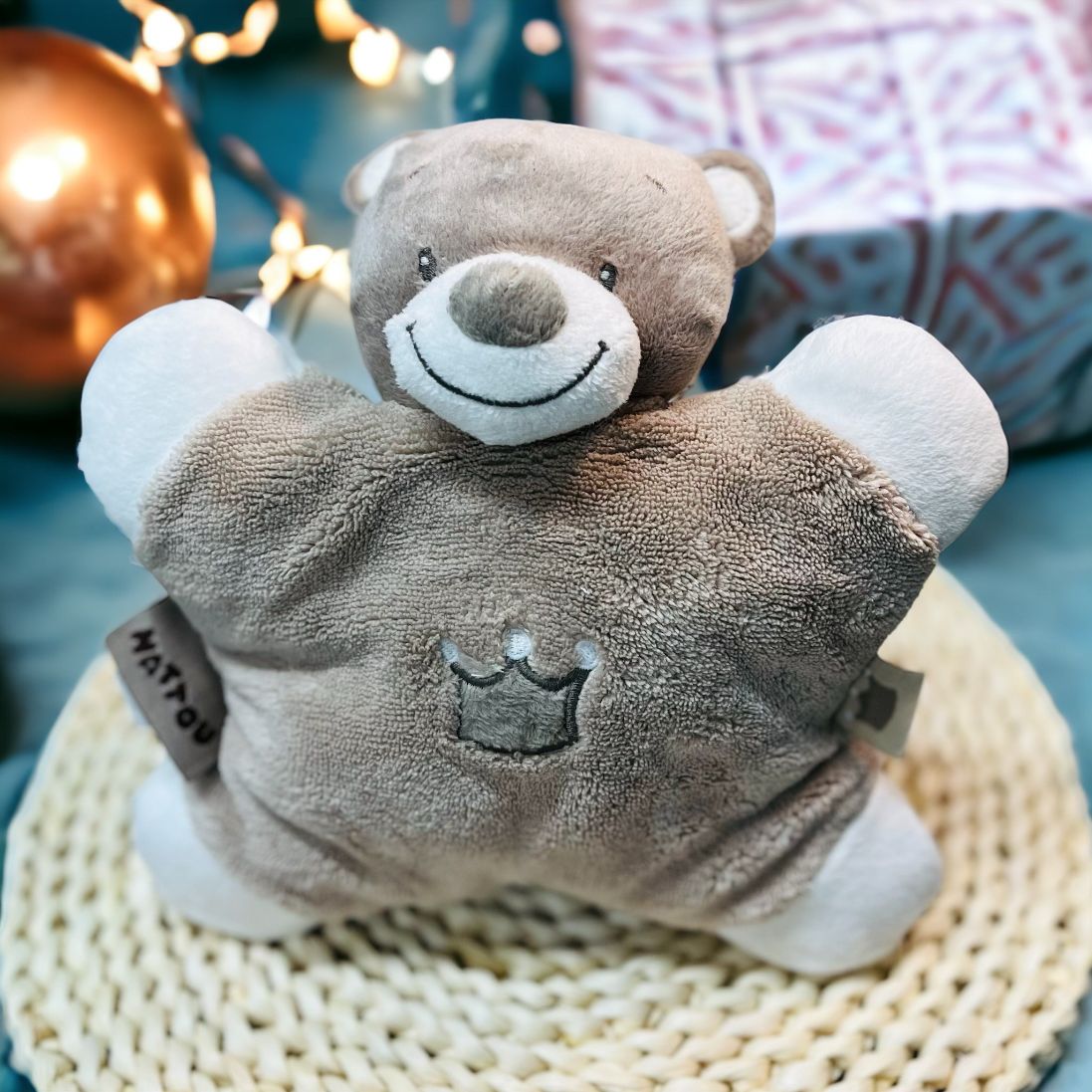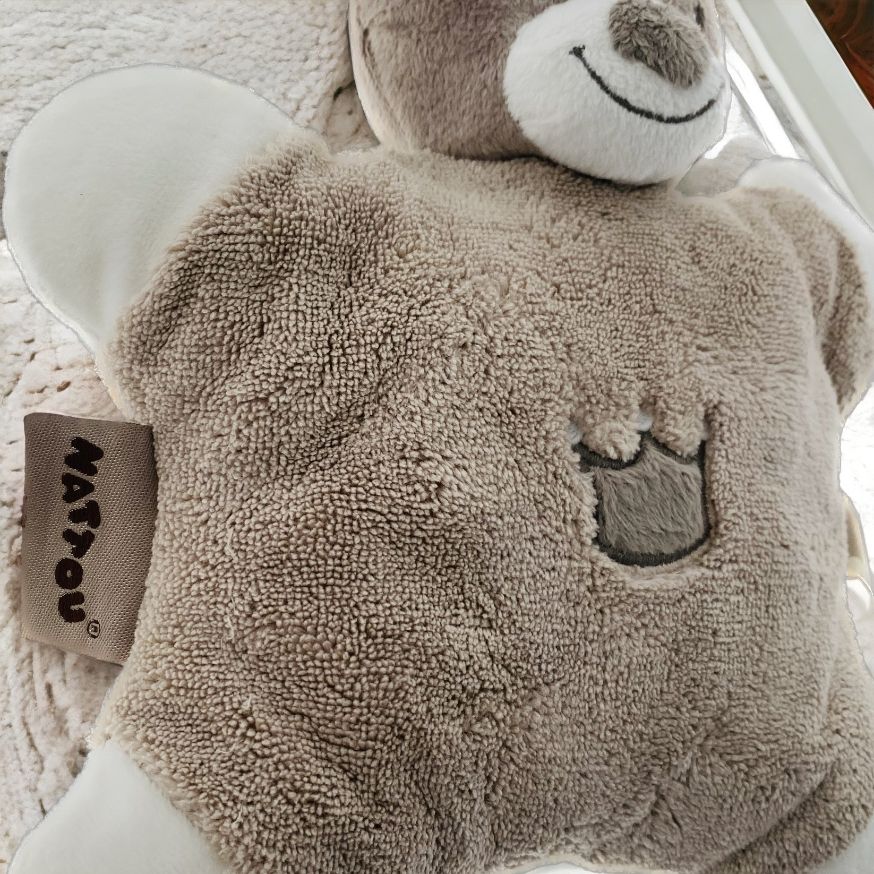 Belgium Brand. Nattou Baby Dog Rattle Soft Toy Plushie.