Waste sorting game board . Learn about Recycling
Tax included.
Introducing our Waste Sorting Game Board: A fun and educational way to teach kids about the importance of recycling and waste sorting. This interactive game board, complete with a magnetic pen and a variety of trash magnets, will captivate children while instilling lifelong lessons on sustainability and responsible waste management.

1. Educational Play: Our Waste Sorting Game Board is a hands-on lesson in environmental stewardship. It engages children in a meaningful way, teaching them about the vital role of recycling in preserving our planet.

2. Realistic Sorting Experience: The magnetic pen and lifelike trash magnets replicate the experience of sorting waste into the correct bins. Children will enjoy the tactile sensation and the challenge of matching trash items to the right recycling container.

3. Critical Thinking: This game encourages critical thinking and problem-solving as children determine where each trash item belongs. It stimulates their cognitive development while having fun.

4. Environmental Awareness: By actively participating in waste sorting, kids become more conscious of the impact of their choices. This game fosters a sense of environmental responsibility and helps build eco-conscious habits from a young age.

5. Hands-On Engagement: Learning by doing is the most effective way, and our game board provides a tangible, interactive experience. It's a break from screens and a return to tactile, hands-on learning.

6. Multi-Player Fun: Perfect for group play, our game board promotes social interaction and teamwork as kids compete or collaborate to complete the waste sorting challenge.

7. Durable and Safe: Crafted with high-quality materials, our game board is built to withstand hours of play. It's also child-safe, with non-toxic components for worry-free enjoyment.

8. Gift of Education: Give the gift of knowledge and eco-consciousness. Our Waste Sorting Game Board makes an excellent present for birthdays, holidays, or any occasion, and it's a gift that keeps on giving.

Empower your child to become an eco-warrior with our Waste Sorting Game Board. It's more than a toy; it's a tool for building a sustainable future. Order today and watch as your child learns, plays, and makes a positive impact on the world!
View full details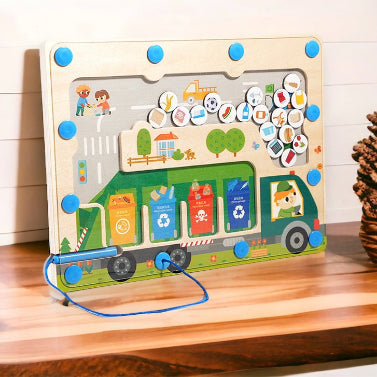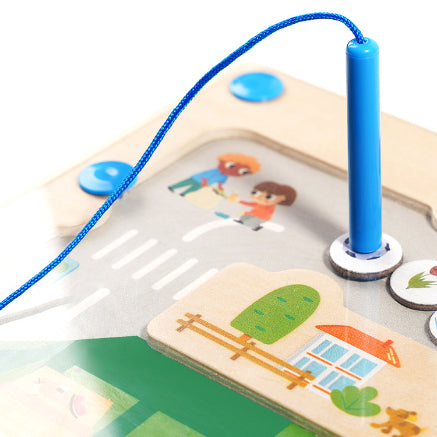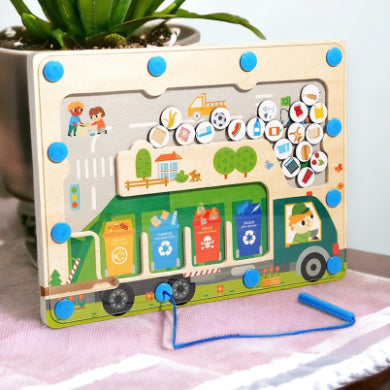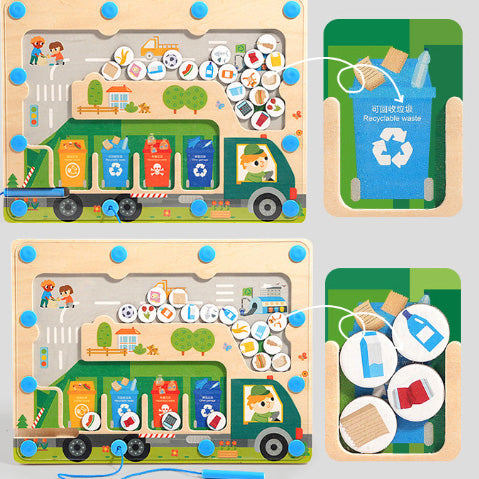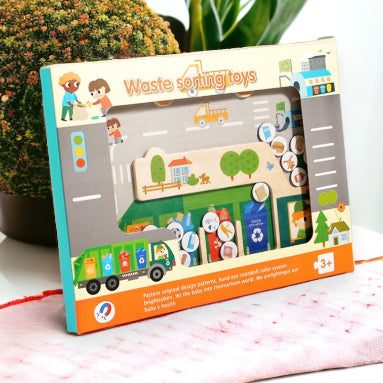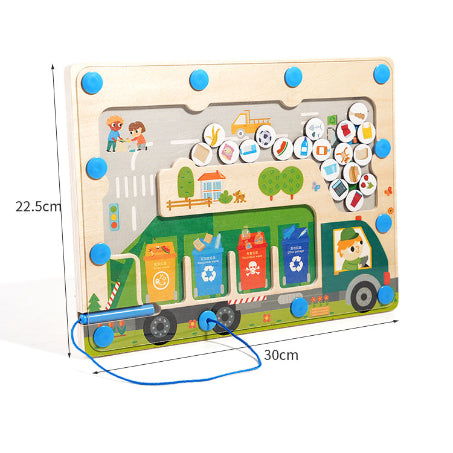 Waste sorting game board . Learn about Recycling