Wooden Animal Balancing See Saw Toy. Nursery Decor Baby Gift
Tax included.
Bring balance to your child's playtime with our Wooden Animal Balancing Toy. A see-saw of fine motor skills and child development, this whimsical addition doubles as nursery decor and the perfect baby gift.

Looking for a toy that is both entertaining and educational? Look no further than this Wooden Animal Balancing Toy. Crafted from high-quality wood, this classic see saw design is not only fun but also promotes child development through the use of fine motor skills. Designed with young children in mind, these balancing toys are perfect for toddlers who are just starting to explore the world around them. With its adorable animal figures and colourful design, this nursery decor piece makes a great baby gift that will be treasured for years to come. So why wait? Order your own Wooden Animal Balancing Toy today and see firsthand how it can help your child grow and learn!

The Wooden Animal Balancing Toy is a fun and educational toy that helps develop fine motor skills and hand-eye coordination in toddlers
Perfect for nursery decor, this wooden seesaw adds a touch of charm to any room while also providing hours of entertainment for little ones
A great baby gift idea, the balancing toy encourages imaginative play and fosters creativity in children
As an eco friendly alternative to plastic toys, parents can feel good about their child playing with this sustainable and long lasting wooden toy




Our animal balancing see-saw toy not only make a super cute nursery or children playroom décor, but these seemingly simple toys also pack a big punch when it comes to early learning development. 

Balancing uses mechanical principles. While playing balancing games, children discover concepts like gravity, action & reaction, equilibrium & counterbalance. Fine motor skills, coordination and balance are essential for child development. The development of these skills can help greatly with day-to-day activities. In addition, they help children to learn about cause and effects when he knocks down his structures! Learning balance also helps children develop better concentration needed for sitting and paying attention in class. 

This toy is made from high quality natural solid wood which is meant for lasting durable play. They are designed with great attention to detail, each are smooth, polished and burr-free pieces. These pieces are safe for all even for babies who are still mouthing.

Material: Wood

Product size : please see images for more details

Weight: 168g

Include:

🎈1 see saw plank

🎈1 semi wooden circle block

🎈1 wooden giraffe

🎈1 wooden elephant

🎈1 wooden deer

🎈1 wooden lion

🎈2 wooden tree

🎈1 cloth bag for easy storage




Shipping from Singapore




✅ Summary of why one should include balancing toys for their child:-




Improved body awareness and fine motor skills such as hand eye body coordination.
Development of concentration and endurance
Cognitive development

✅ We have selected these balancing toys that are made only from safe & non toxic materials for your children. Rest assured when your kids are playing with them!
View full details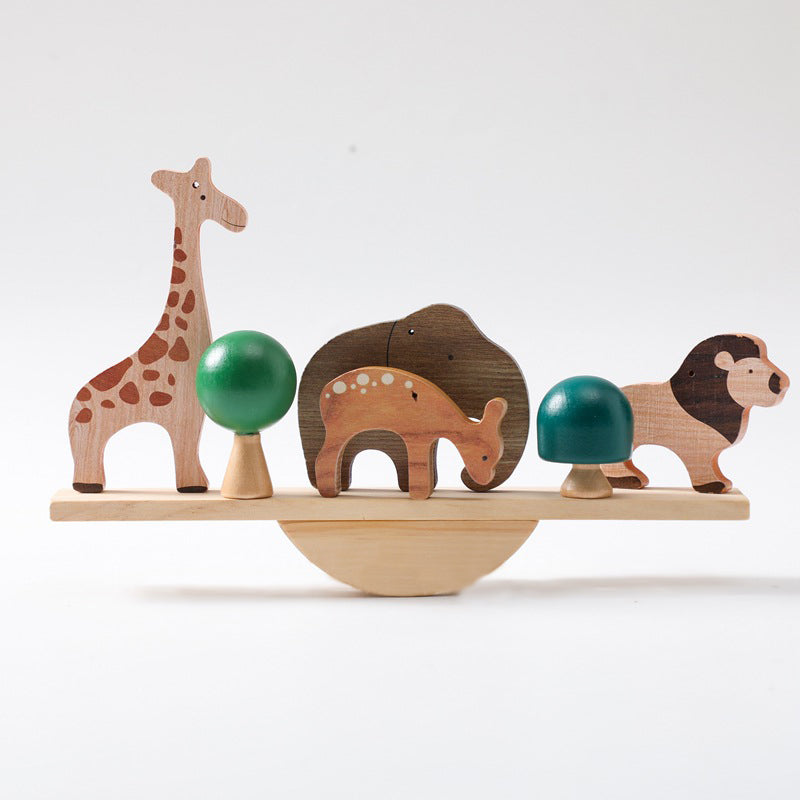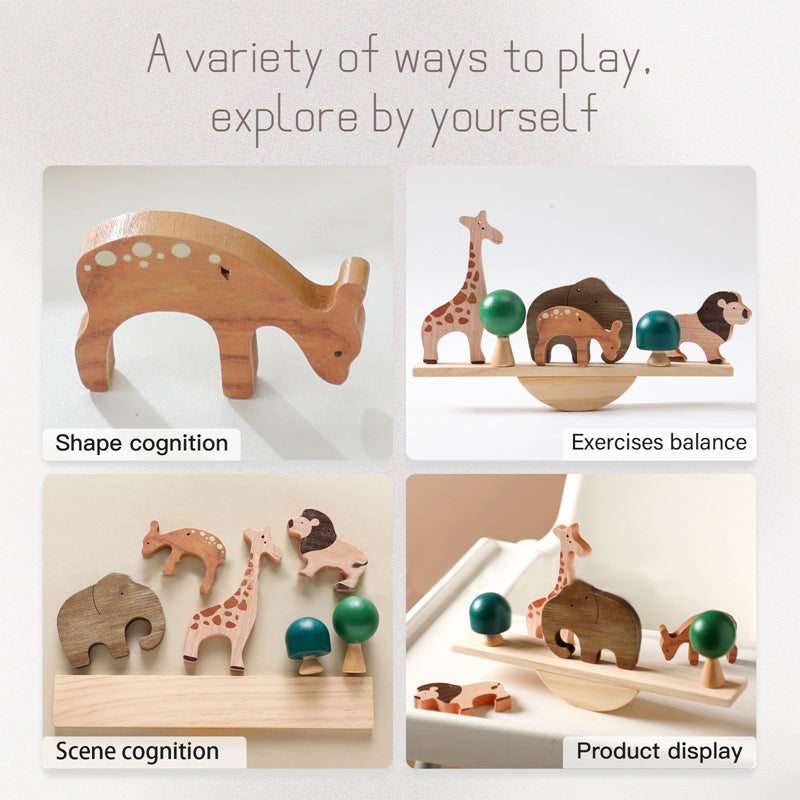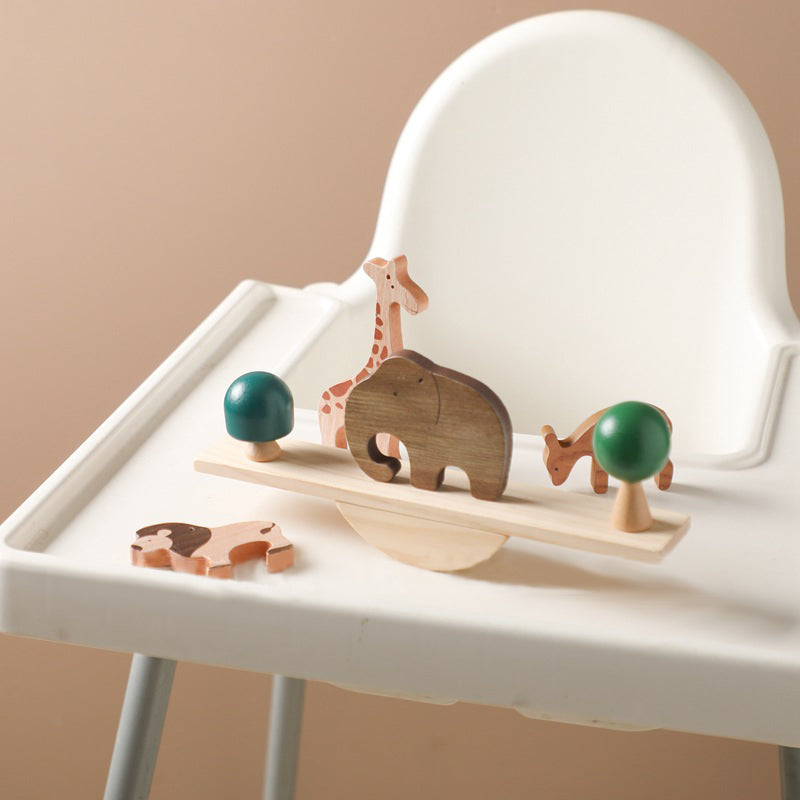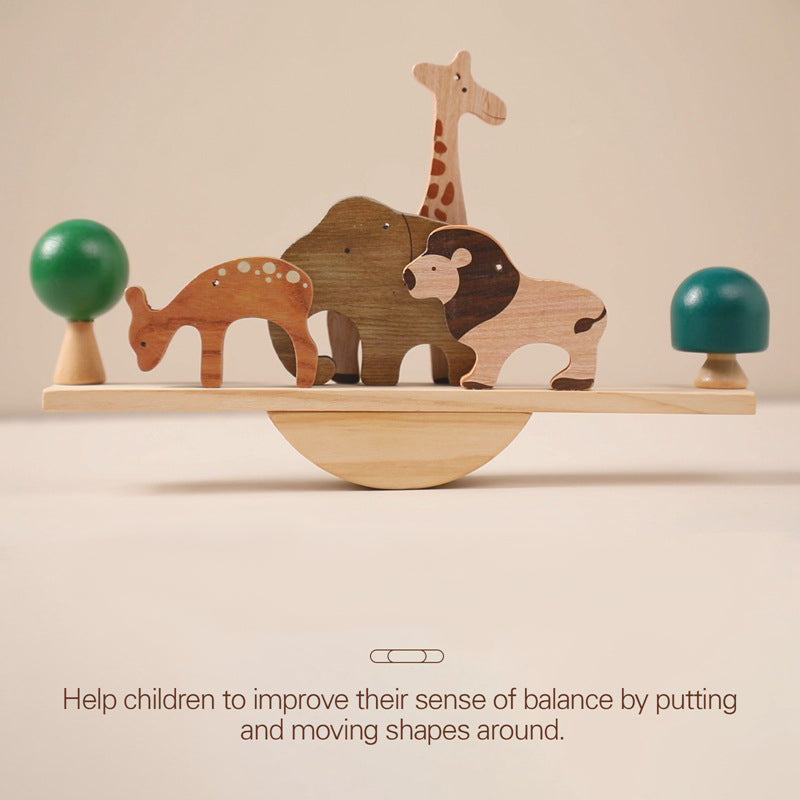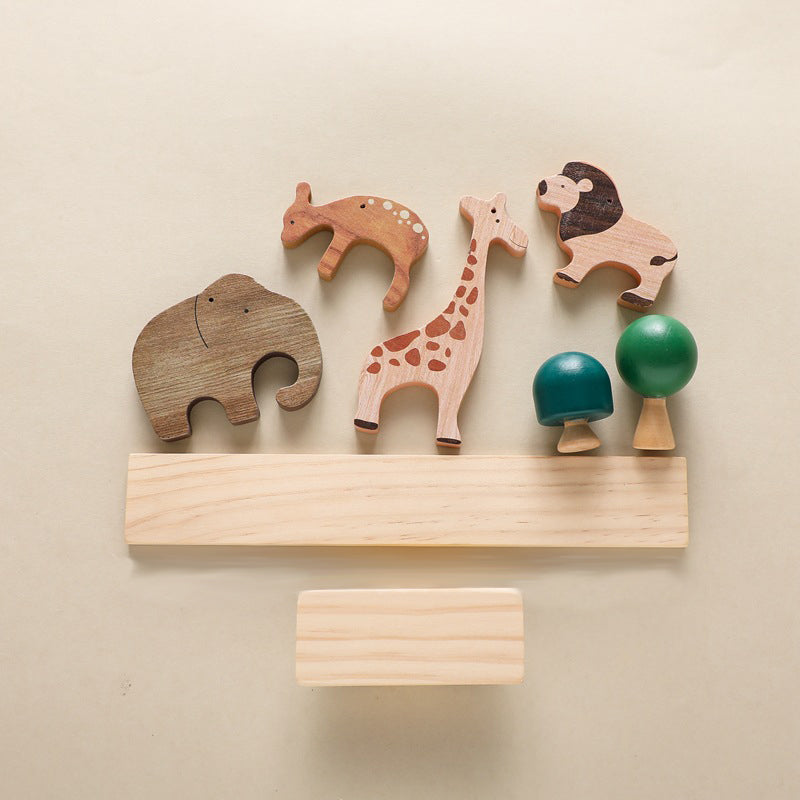 Wooden Animal Balancing See Saw Toy. Nursery Decor Baby Gift