Wooden Number Board. Montessori Math Toy
Tax included.
Unlock the magic of numbers with our Montessori-inspired Wooden Number Board - where learning meets playtime, and fine motor skills meet natural solid wood.

Introducing our Wooden Number Board – a Montessori-inspired math toy that is perfect for young learners. Made from natural solid wood, this beautifully crafted board aims to develop essential skills like number recognition and fine motor control in a fun and engaging way. The sizeable digit tiles are easy to handle, making it an excellent tool for small hands learning the basics of counting and arithmetic. Plus, with its timeless design and durable construction, this educational toy is sure to be treasured by your child for years to come!

Our Wooden Number Board is a Montessori Math Toy that helps children develop number recognition skills in a fun and engaging way
Made from natural solid wood, this toy promotes fine motor skills and encourages tactile exploration for young learners
With its durable construction, the Wooden Number Board is perfect for classroom or home use and can withstand repeated playtime sessions
This educational tool makes learning math concepts enjoyable while also providing an ecofriendly option for parents who want to reduce their child's exposure to plastic toys




This is a specially designed number correlation board. Children can learn to recognise the number 0-9 while playing.

Fine motor skills are also strengthened when the children match the black balls into place according to the number shown. By doing, this can also exercise their concentration and focus skills.

The puzzle is made from high quality natural solid wood which is meant for lasting durable play. They are designed with great attention to detail, each smooth, polished and burr-free piece can fit well into place. The sizes of the pieces are fitted to suit the toddlers' hands.

Material: Wood

Product size: 19.1*11.5*0.8cm

Weight: 198g

Include:

🎈1 wooden base

🎈7 rectangle blocks

🎈9 hair balls




Shipping from Singapore




✅ Number recognition is an essential and first skill needed to solve basic mathematical problems. It is the ability to identify the number that corresponds with a quantity. This is also called number representation or number recognition. For example, it is the ability to identify that the symbol "8" refers to the word "eight" and a quantity of seven objects.

✅ Number sense is a person's ability to understand, relate, and connect numbers. It is so important for your children because it promotes confidence and encourages flexible thinking. It allows your children to create a relationship with numbers and be able to talk about math as a language. 

✅ A strong number sense helps your children to build a foundation for mathematical understanding. If your children focus on developing their number sense at early grades, this will help them build the foundation needed to solve more complex problems at higher level. For your children to love mathematics, it all begins with a solid understanding of numbers.

 

View full details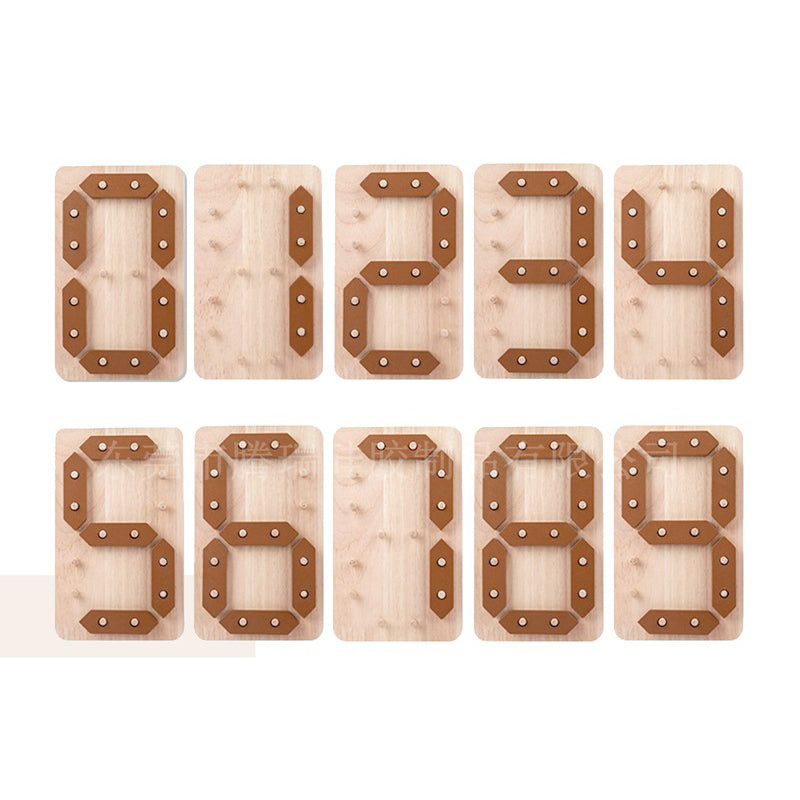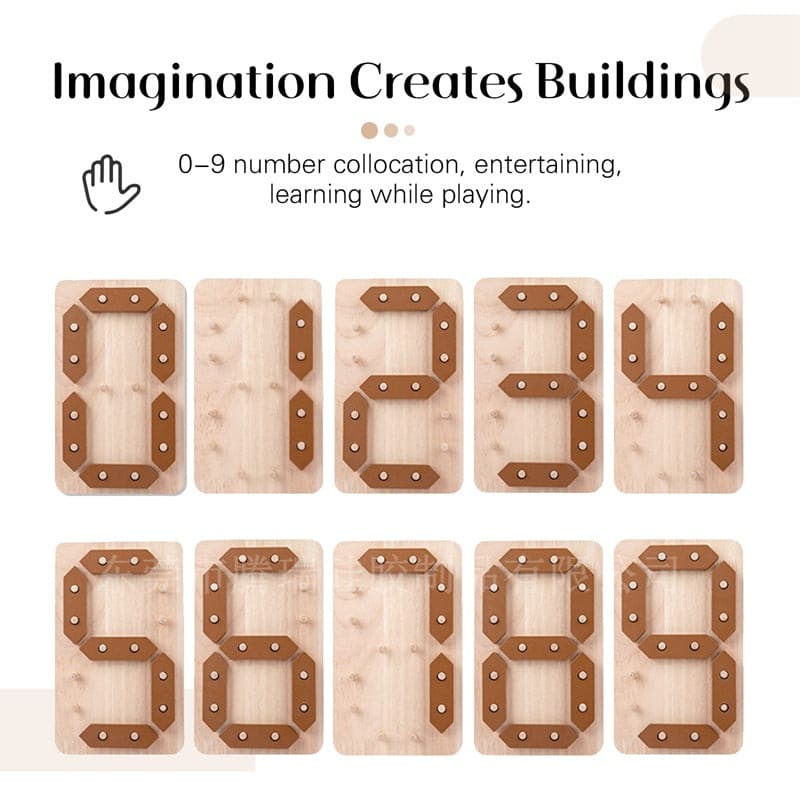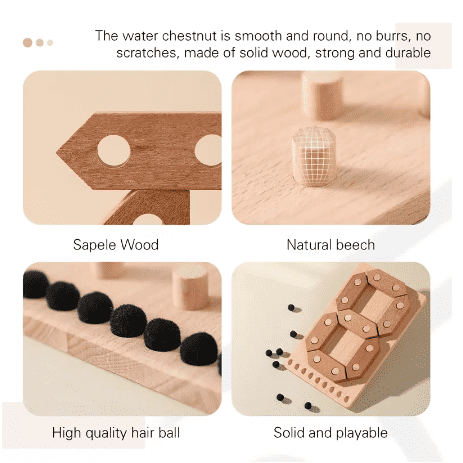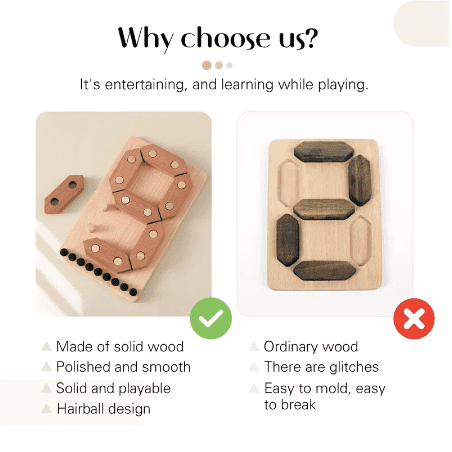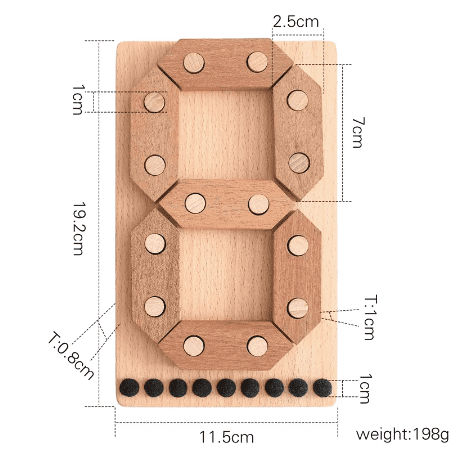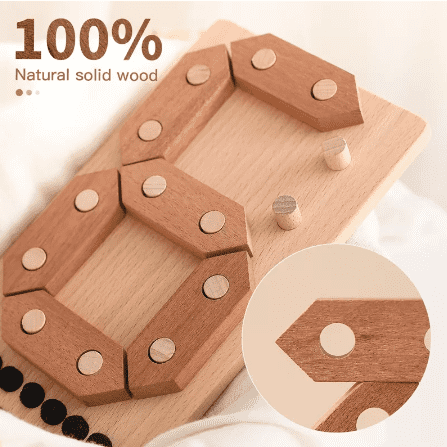 Wooden Number Board. Montessori Math Toy