Wooden Sensory Car with liquid and sparkles
Tax included.
Introducing our captivating Wooden Car Toy with Detachable Sensory Block - a delightful playtime companion designed to engage young minds and foster creativity. Measuring a perfect 19.5 cm by 9.5 cm, this wooden wonder promises hours of imaginative fun.

Crafted with the utmost care and precision, this wooden car features four smoothly turning wheels, allowing your child to explore various movements and directions, promoting fine motor skills. The detachable sensory block is the star of the show, filled with liquid and sparkling elements that mesmerize young eyes and fingers.

Our wooden car toy is more than just a plaything; it's a sensory adventure. The transparent block filled with liquid and sparkling elements captivates young minds, encouraging sensory exploration and sparking curiosity. As your child manipulates the sensory block and watches the mesmerizing liquid flow, they'll develop important cognitive and motor skills.

The eco-friendly wooden construction ensures durability and safety, making it a perfect gift for any child. Whether it's a birthday, holiday, or just because, this Wooden Car Toy with Detachable Sensory Block is a thoughtful choice that both parents and kids will adore.

Encourage your child's imagination and dexterity with this versatile, eco-friendly toy. Get ready for endless playtime fun with our Wooden Car Toy - a perfect blend of entertainment, education, and enchantment. Buy now and watch your child's creativity zoom to new heights!
View full details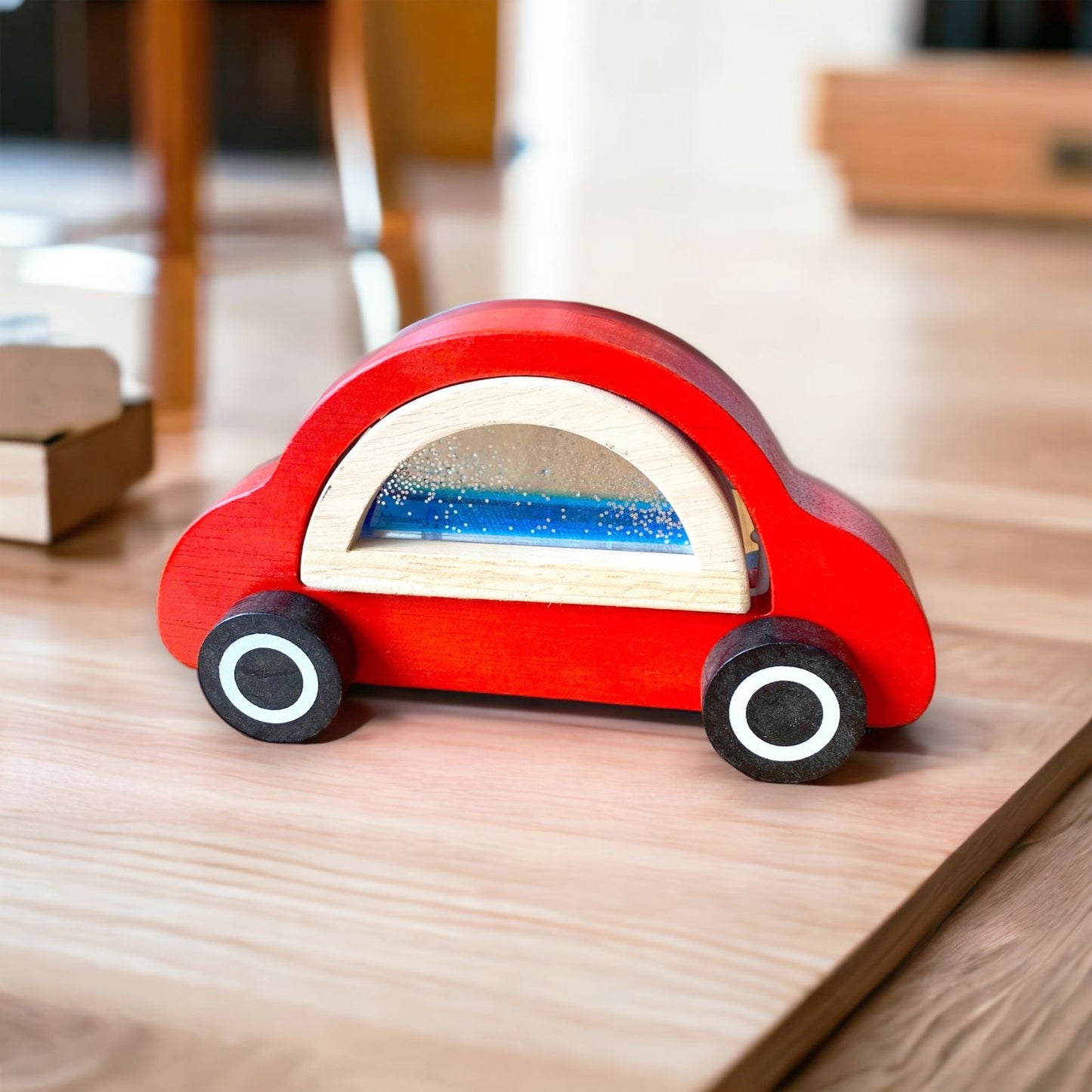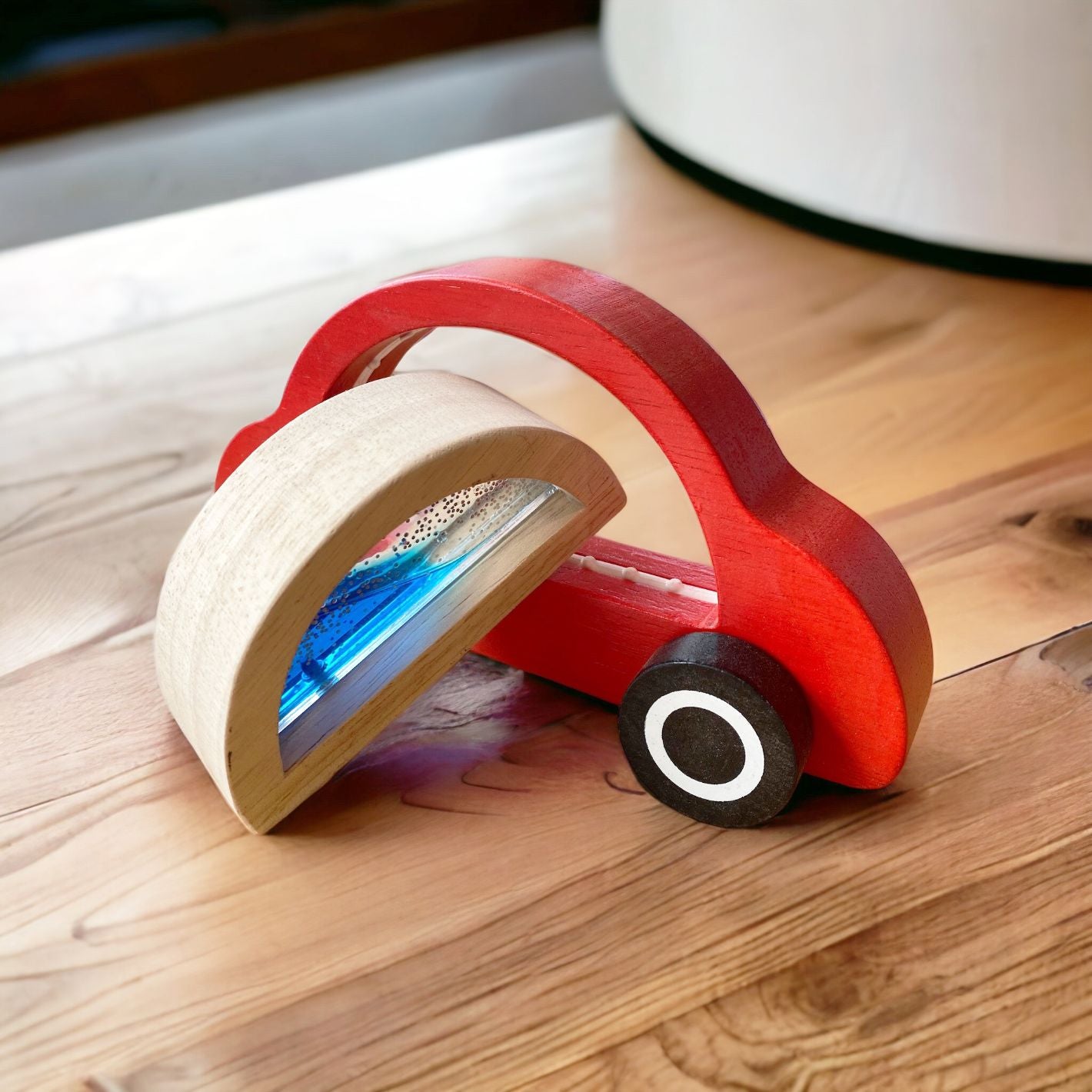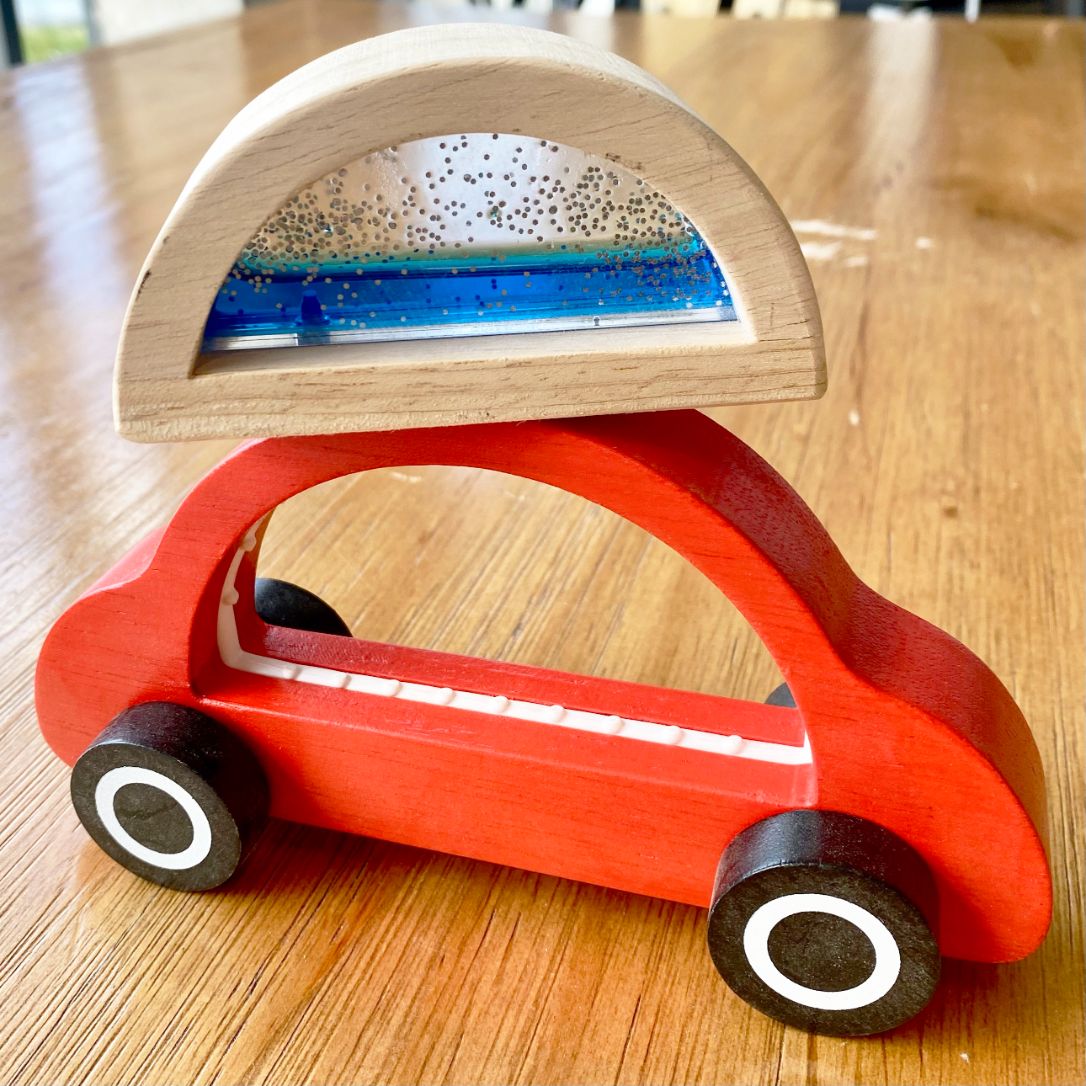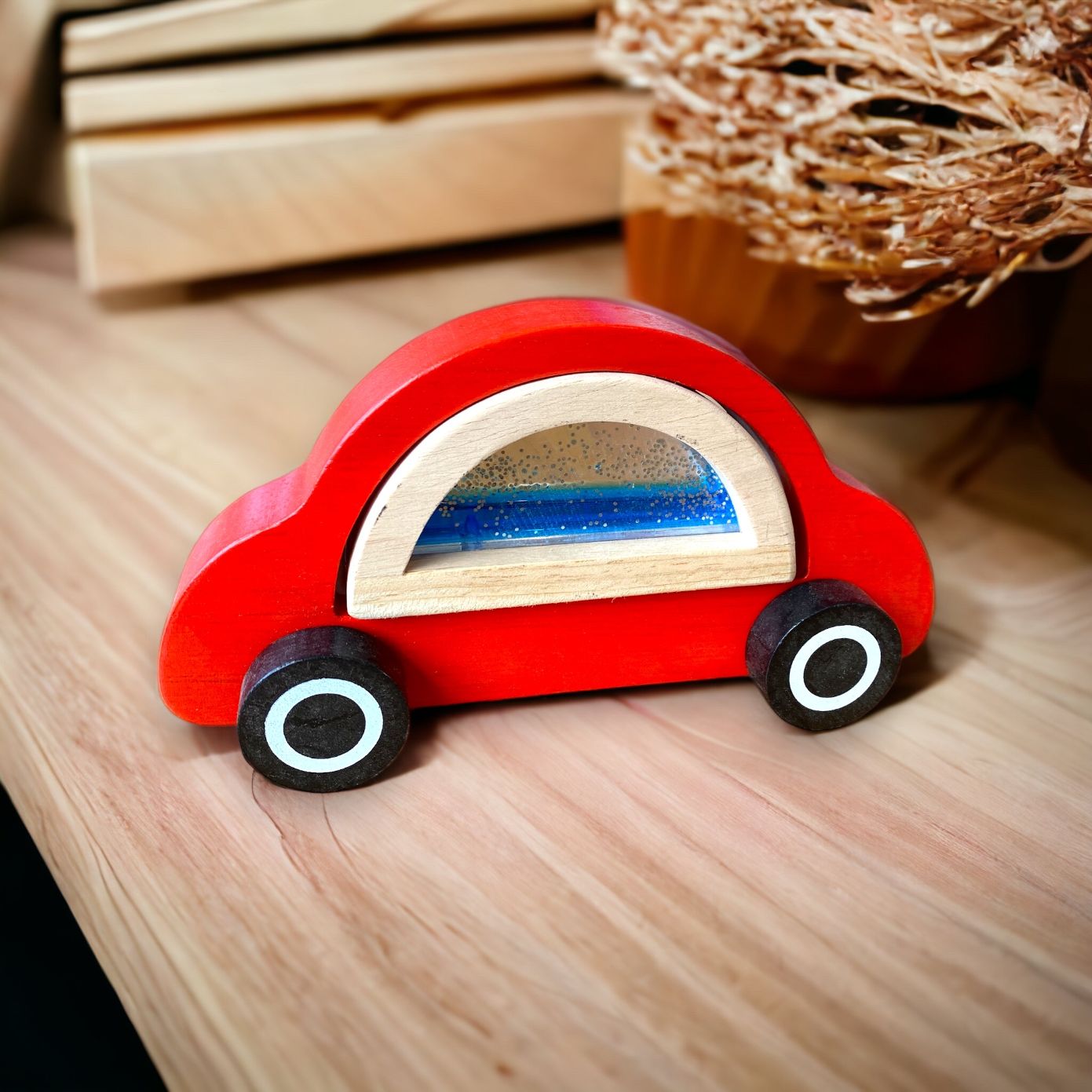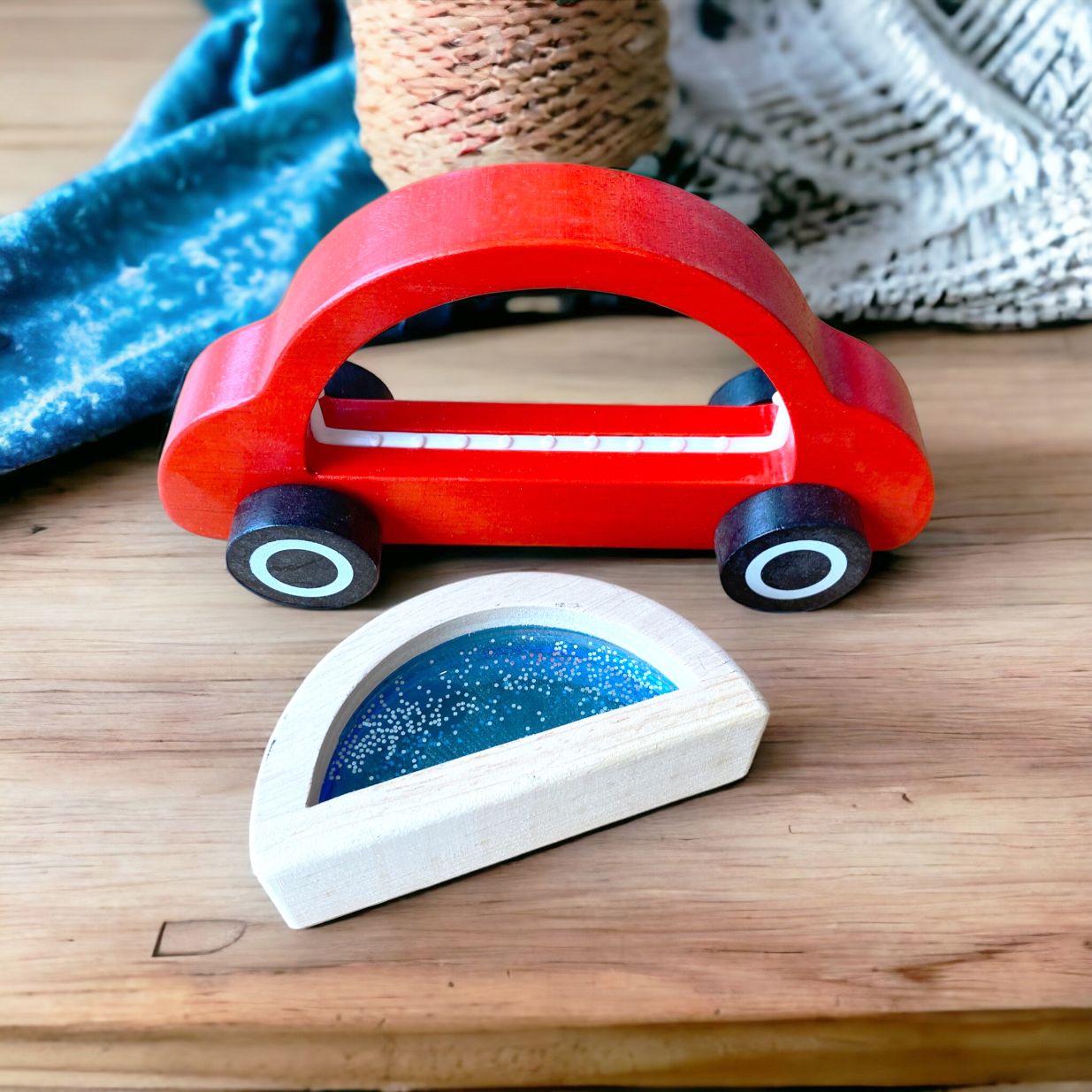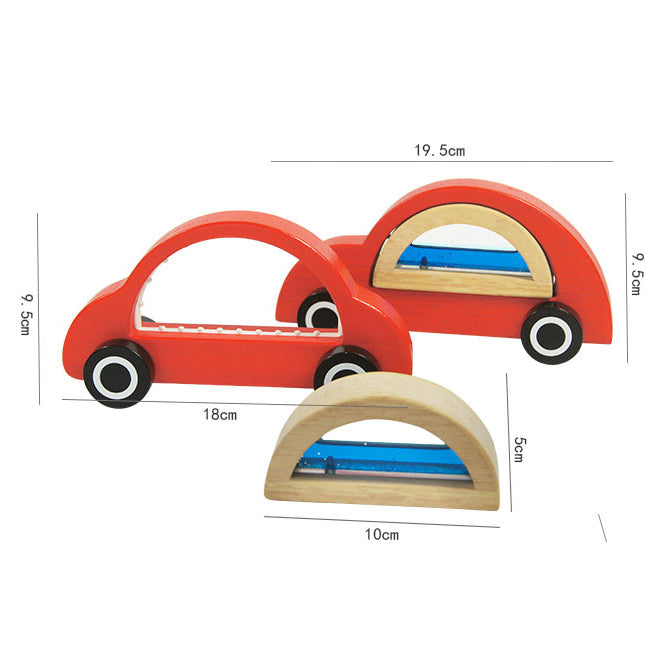 Wooden Sensory Car with liquid and sparkles