Kabi Grill Set Tray Pretend Play Set. Wooden Kitchen Food Toy.
Tax included.
Introducing the Kabi Wooden Grill Set - a sizzling addition to your child's playtime adventures! This wooden toy brings the joy of outdoor cooking right into your living room, providing endless opportunities for imaginative play and skill development.

- Grill Master's Delight: Your child can take on the role of a grill master with this set, which includes a wooden grill, a variety of wooden food items, wooden utensils, and condiments. It's the ultimate setup for a pretend barbecue experience.

- Realistic Details: The wooden grill is designed with lifelike details, making it feel like the real deal. It's the perfect canvas for your child's culinary creativity.

- Safe and Durable: Crafted from high-quality, child-safe materials, this wooden grill set is built to withstand hours of play. You can trust that it's both safe and durable for your child.

- Educational Fun: As your child takes on the role of chef, they'll develop storytelling skills, social interaction, and even basic counting as they serve up delicious meals.

Benefits:

- Imagination: Encourage your child's imagination to run wild as they host their own backyard cookouts, developing creativity and storytelling abilities.

- Fine Motor Skills: The included wooden utensils provide a wonderful opportunity for your child to refine their fine motor skills and hand-eye coordination.

- Social Play: Invite friends or family members to join in on the fun, promoting social interaction and cooperative play.

Why Choose Kabi Wooden Grill Set?

Our wooden grill set is designed to offer the perfect blend of entertainment, learning, and safety. It's a fantastic addition to your child's toy collection, allowing them to explore the world of cooking and social play.

Bring the excitement of grilling indoors with the Kabi Wooden Grill Set. Watch your child whip up delicious imaginary meals while honing their fine motor skills and storytelling abilities. Order this dynamic play set today and let the BBQ adventures begin!

Material: Wood

Box size: 31*23*4 cm

Material size: please refer to image

Weight: 700g
View full details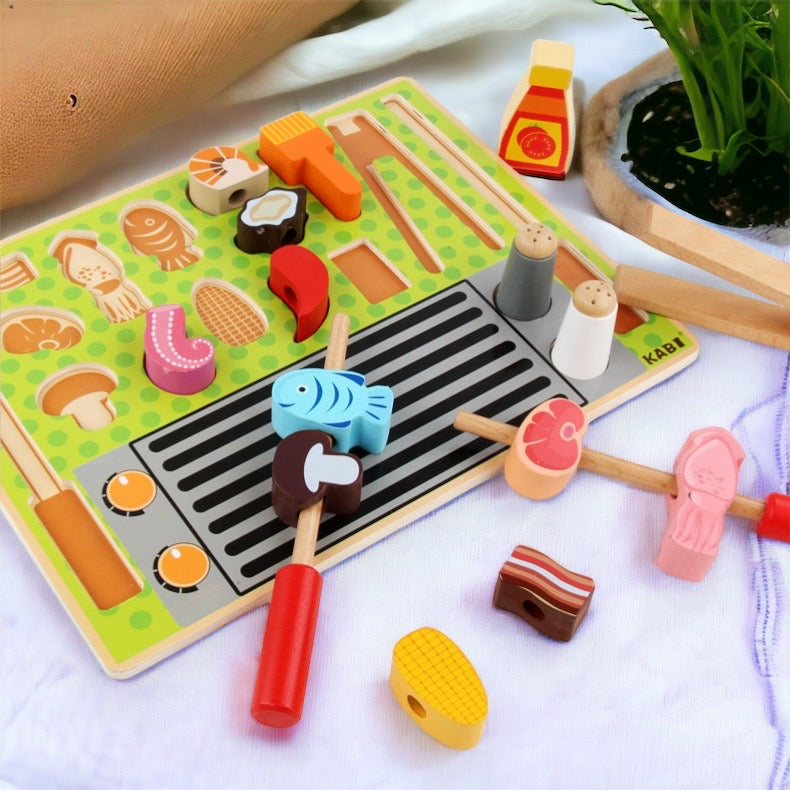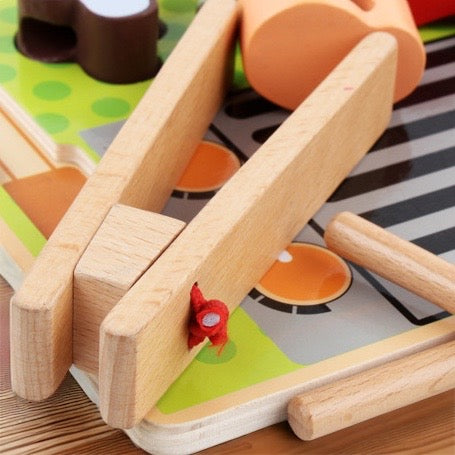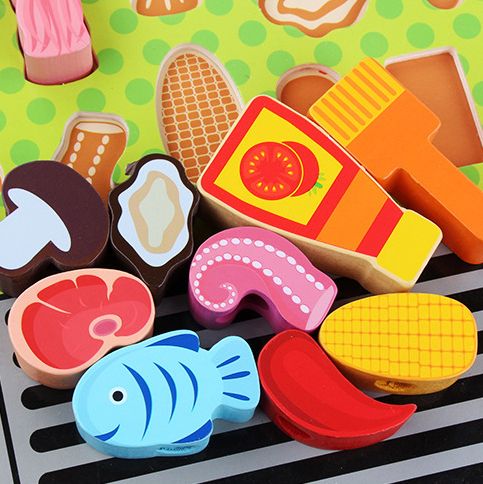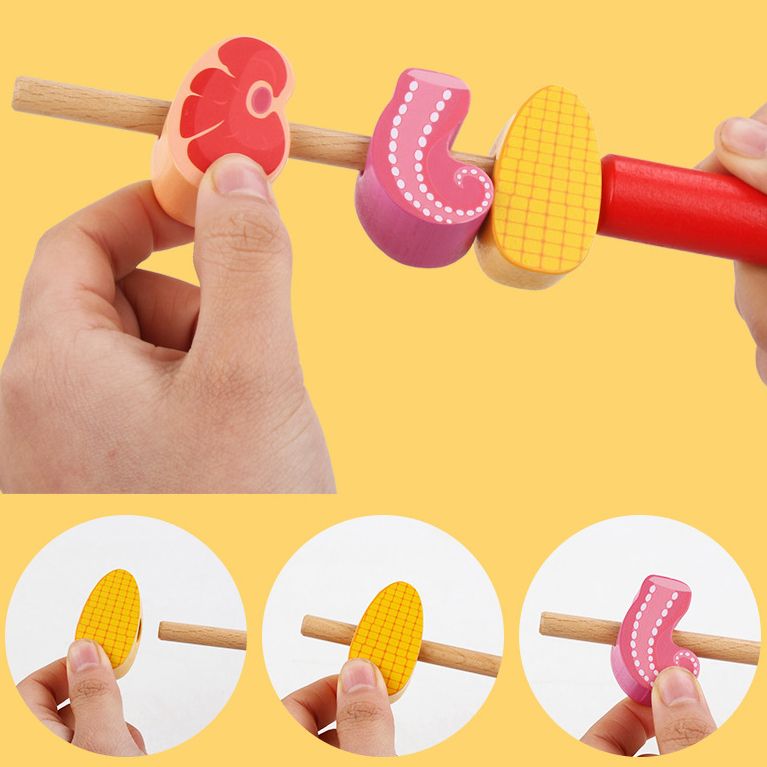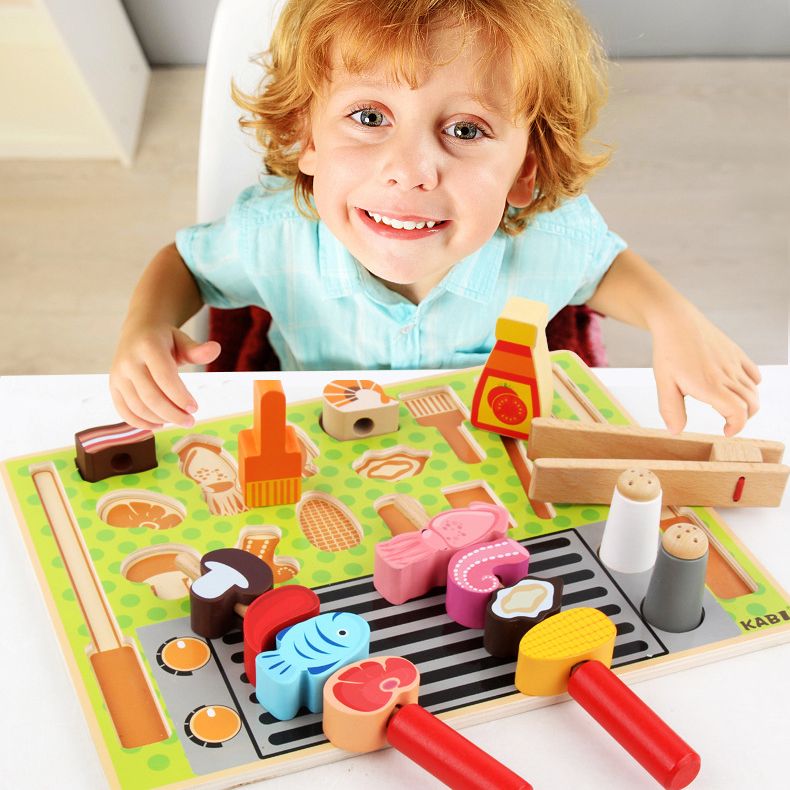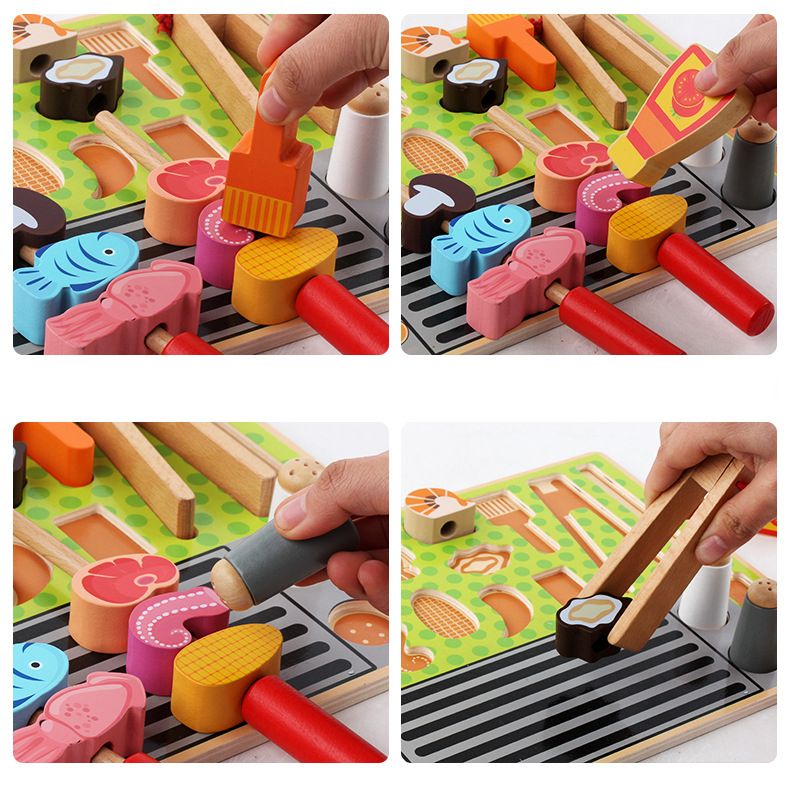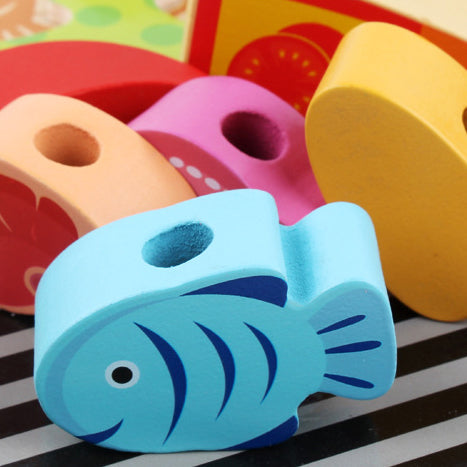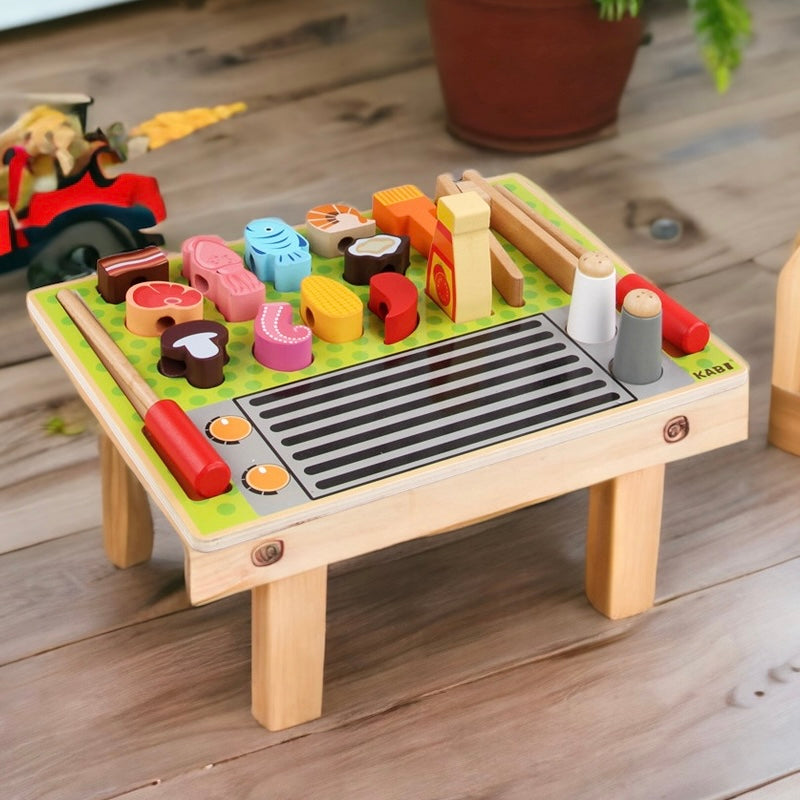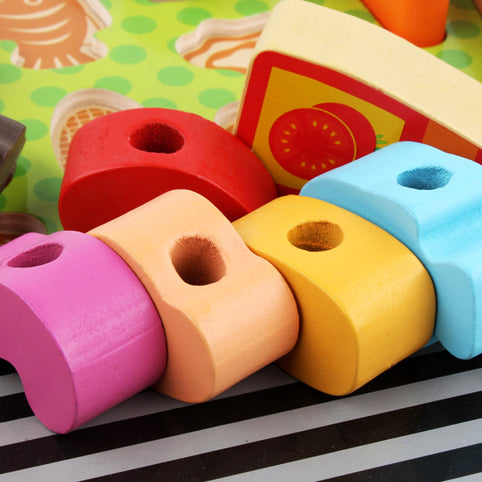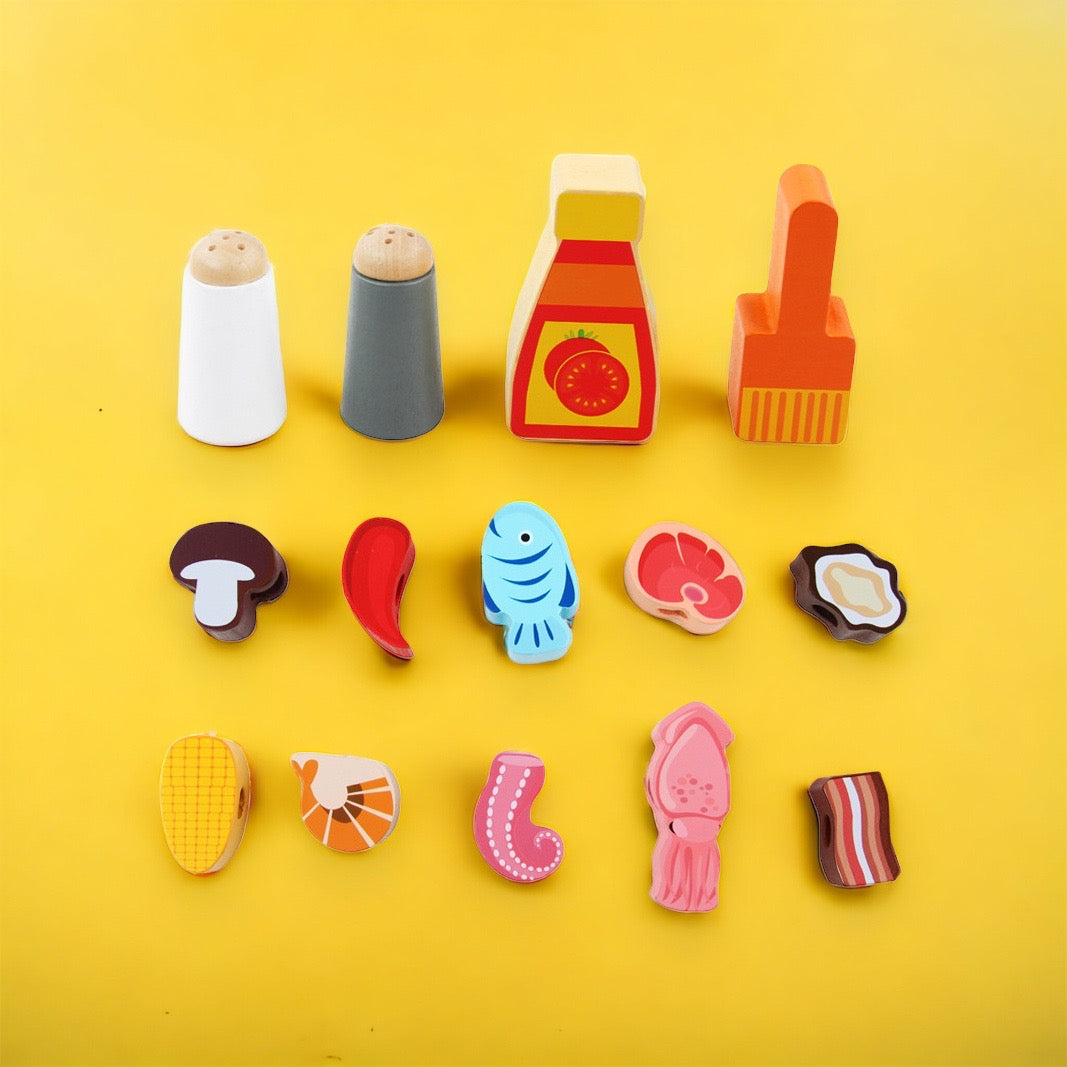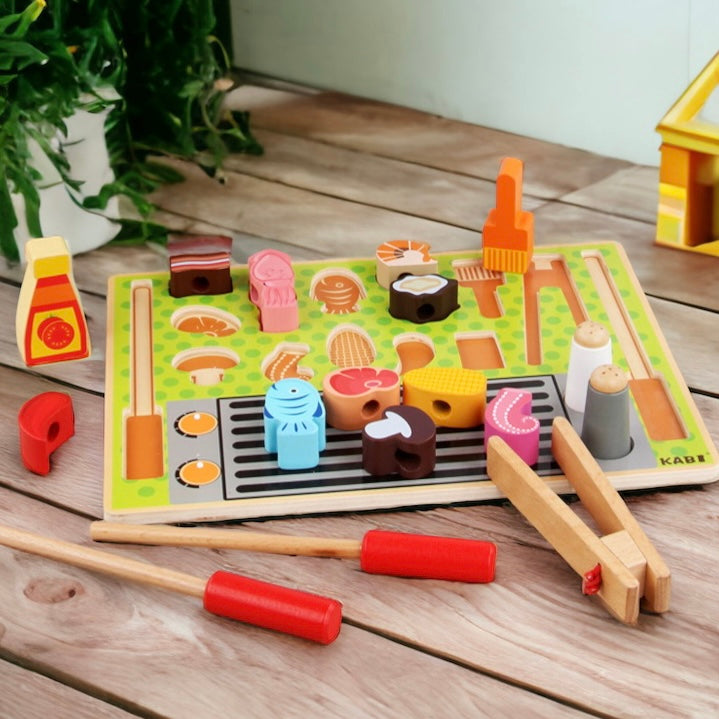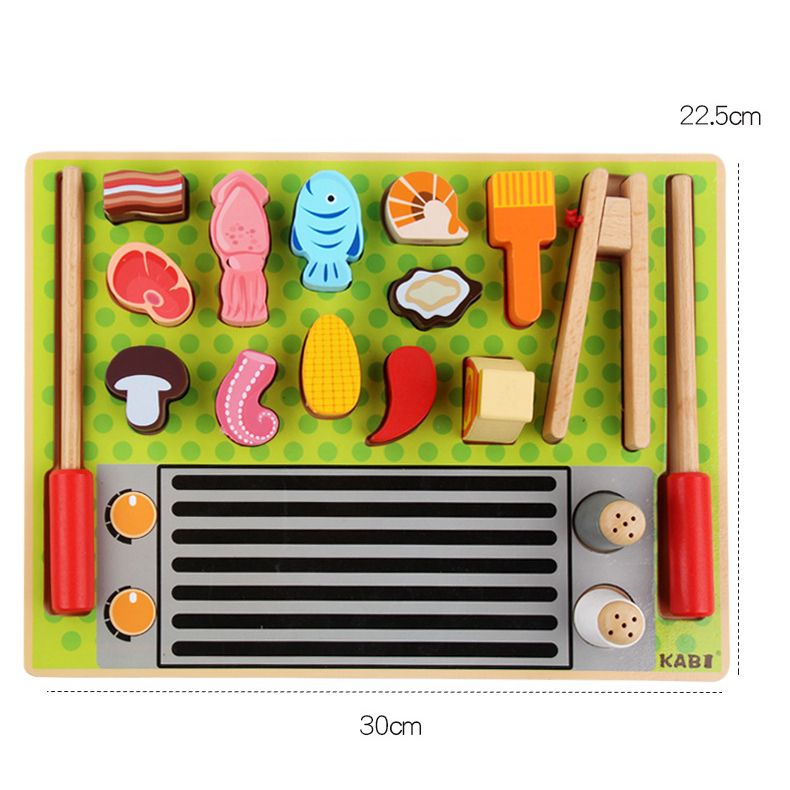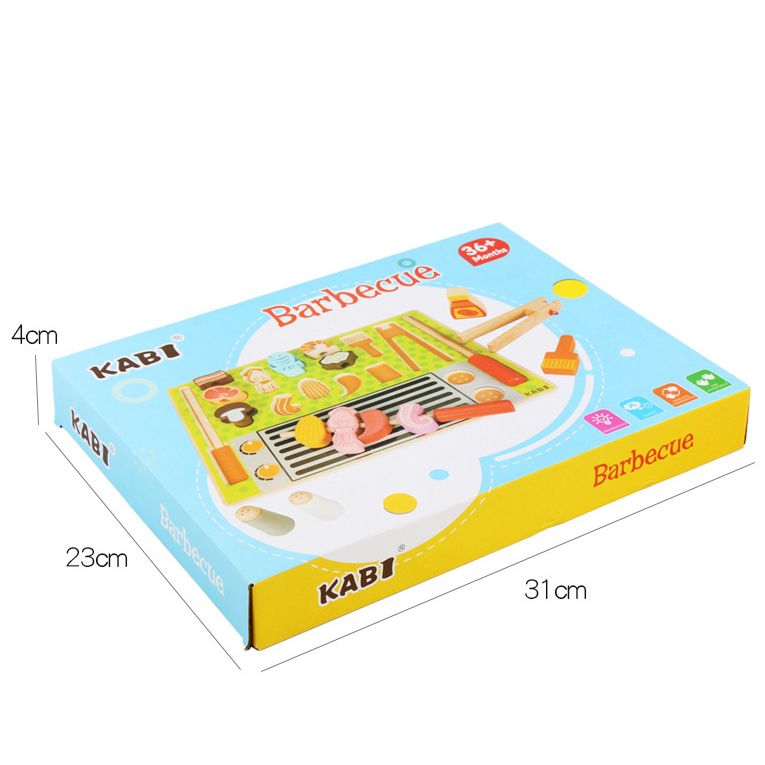 Kabi Grill Set Tray Pretend Play Set. Wooden Kitchen Food Toy.